February 6, 2006
Freezing the Frozen Tundra
Photos by Larry Radloff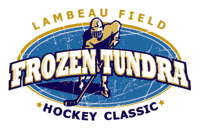 The Frozen Tundra Classic hockey game pitting Ohio State against Wisconsin at Lambeau Field – venerable home of the Green Bay Packers – on Feb. 11 is the third hockey game in recent history to be played on such a grand scale. It joins the Michigan-Michigan State "Cold War" in 2001, which attracted a world-record hockey crowd of 74,554 fans to Spartan Stadium, and the NHL's Heritage Classic featuring the Montreal Canadiens and Edmonton Oilers at Edmonton's McMahon Stadium in 2003 in that exclusive group.
Inside College Hockey's Larry Radloff lives just down the road from Lambeau. He's monitoring the preparations at the stadium in the days leading up to the game.
Previous galleries: Feb. 2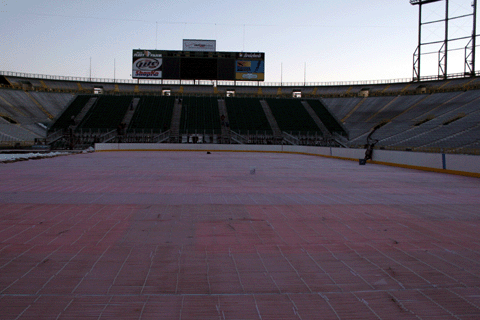 Installing the dasher boards is the last step prior to putting down the ice surface.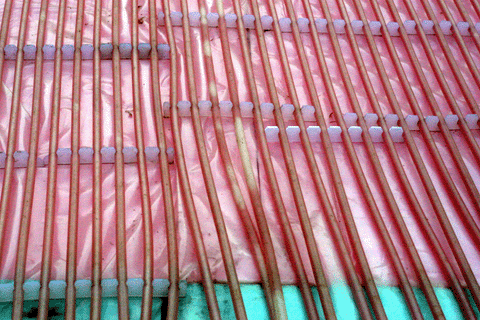 These plastic tubes serve as the rink's circulatory system. Once assembled, the network of 29 mats - each measuring 7-by-85 feet - will carry 2,700 gallons of non-toxic propolene glycol beneath the ice surface.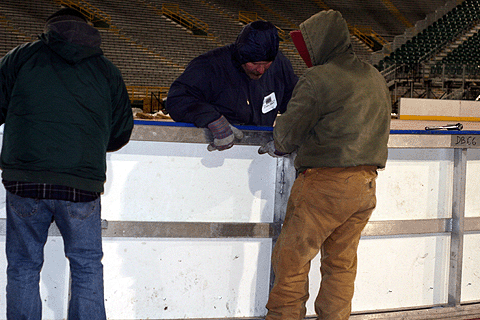 Once the dasher boards are installed, it'll take workers 40 hours of gently layering water to build an ice surface with a thickness of approximately two inches.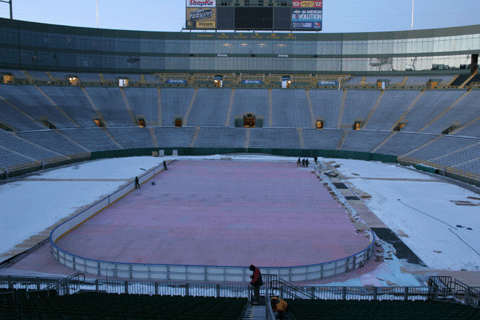 A look at the stadium floor as the winter sun disappears behind the western edge of the Lambeau Stadium bowl.