February 6, 2003
Fairfield eliminates hockey program
By Nate Ewell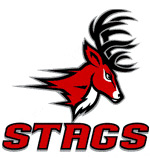 Fairfield's 2002-03 hockey season will be the Stags' last as a Division I team, as university President Aloysius P. Kelley announced that the school will eliminate its hockey program beginning with the 2003-04 academic year. Fairfield will also eliminate its football program in what the university called a cost-cutting decision expected to save $570,000 annually.
The university's senior administrators reached the decision, which was endorsed by the Board of Trustees. The funds saved will be redirected to the school's student financial aid program.
"This is a decision that will give us a greater opportunity to maintain our ambitious goals in the area of Division I intercollegiate athletics while strengthening the resources we need to meet our primary mission of educating young men and women," Kelley said in a press release.
Fairfield's Division I History

Year


Overall
MAAC
2002-03
5-16-2
4-10-2
2001-02
6-23-3
4-19-3
2000-01
11-19-2
10-14-2
1999-00
3-28-3
3-22-2
1998-99
1-31-0
1-27-0
Fairfield, the 11th- and last-place team in the Metro Atlantic Athletic Conference this season, began play at the Division I level in 1998-99 as an original member of the MAAC.
The Stags have compiled a 26-117-10 record in five seasons of Division I play, finishing last or next-to-last in the MAAC in three of its first four seasons. In 2000-01, their best season in Division I, they finished tied for seventh of 11 teams in the league and had an 11-19-2 record.
While it has struggled in the won-loss column this year (5-16-2 overall, 4-10-2 MAAC), Fairfield has been competitive – eight of its 16 losses have come by one goal. Saturday the Stags earned their first-ever win at Canisius, 4-2, to close out a three-game road trip in which they lost a pair of one-goal games to the top two teams in the MAAC, Mercyhurst and Quinnipiac.
The university will honor the contract of Hunt, in his second season with the Stags. It will also honor the scholarships of the returning players, should they decide to remain at Fairfield. Fairfield offers a total of four hockey scholarships which may be divided among more than four players. The university said that compliance with Title IX "was not a major consideration" in the decision to cut hockey and football.
The elimination of the Fairfield program drops the MAAC hockey league to 10 schools, and leaves 59 Division I teams nationwide. The MAAC still has seven full-time Division I schools, a level at which its automatic bid to the NCAA Tournament would not be jeopardized by an NCAA rule scheduled to go into effect in September.
About Us | Advertiser Info | Site Map | Privacy Policy
© 2003 Inside College Hockey, Inc., All Rights Reserved