June 14, 2005
Alaska Anchorage Hires Shyiak as Head Coach
Inside College Hockey Staff Report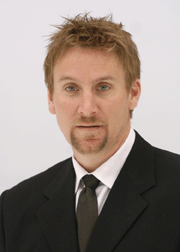 Alaska Anchorage athletic director Steve Cobb announced Tuesday that Dave Shyiak has been hired as the head coach of the Seawolves' hockey program.
Shyiak, who becomes the fourth head coach in the program's 26-year history, comes to UAA from Northern Michigan, where he has been an assistant for 10 seasons, including the past three as the associate head coach. Shyiak, who was a finalist for the same position four years ago, replaces John Hill, who left the Seawolves just last week to accept an assistant coaching position at Minnesota.
"My family and I are extremely excited to have this opportunity. We can't wait to get to Anchorage to begin building relationships with the team, the staff and the community," Shyiak said in a press release. "My vision and passion for this position remains the same as it was four years ago when I applied – UAA hockey has great potential to grow and have success. John (Hill) has created a very stable foundation and both (assistant coaches) Jack (Kowal) and Keith's (Morris) recruiting efforts have resulted in upgrading the talent level. I am particularly grateful to Dr. Cobb and the UAA administration for this opportunity. Everyone has treated me first class."
"Dave's reputation as both a player and coach is one of a tough, hardworking competitor. I think he's a great fit for UAA and has the ability to take our program forward," said Dr. Cobb. "Dave will be in Anchorage soon to meet with our players and staff and begin laying the groundwork for his tenure as UAA's next hockey coach. I strongly believe the Seawolves are in good hands."
A co-captain on NMU's 1991 NCAA Championship team, Shyiak also claimed two WCHA Tournament titles (1989 and 1991) and one WCHA regular-season title (1991) as a player. He earned WCHA All-Academic Team accolades in 1988. He earned a bachelors of science in Physical Education from Northern Michigan in 1993.
The Seawolves are coming off a 12-19-6 season in which they finished sixth in the WCHA (9-15-4). In 2003-04 they bounced back from a 1-28-7 record the year before to finish 14-23-3. That team upset Wisconsin in the WCHA playoffs – the school's first WCHA playoff game or series victory – and made the Seawolves' first trip to the WCHA Final Five.