January 6, 2006
The Jackets' New Closer
By Ken McMillan
Atlantic Hockey Notebook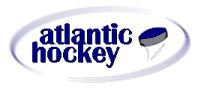 American International College has long struggled to find sufficient goal scoring so the Yellow Jackets' hopes have relied on their defense.
The emergence of freshman goalie Tom Fenton over the past two months has given AIC cause for optimism heading into the second half of the season.
Fenton, from Sarnia, Ontario, has started and finished the last seven games for the Yellow Jackets. He has allowed 16 goals on 244 shots for a .934 save percentage during the stretch. He has allowed just two goals in five of his last six games with just one win and one tie to his credit. Atlantic Hockey has honored Fenton three times thus far, once as its goalie of the week and twice in December as its rookie of the week.
"We have been getting outstanding goaltending,'' said AIC coach Gary Wright. "We had some pretty reasonable expectations for him but he has been so strong for us of late. It's been a real bonus. I am not going to say he exceeded our expectations but it's been real reassuring that we have somebody coming in and playing this well.''
Historically speaking, freshmen have rarely excelled at AIC, said Wright, but Fenton could become the exception. Wright went so far to say Fenton is further along in his collegiate start than Frank Novello, who capably backstopped the Yellow Jackets for the past four seasons and earned Atlantic Hockey all-star honors.
Super Seven


Tom Fenton's last seven starts

Date
Opponent
Saves
Result
Nov. 18
Holy Cross
36
T, 1-1
Nov. 19
Holy Cross
31
L, 2-1
Nov. 26
RIT
29
L, 5-0
Dec. 2
UConn
29
W, 5-2
Dec. 3
UConn
31
L, 2-1
Dec. 8
Army
50
T, 2-2
Dec. 10
Bentley
22
L, 2-1
1-4-2 record, 228 saves, 16 GA, .934 sv. pct.
Novello was 4-13-0 as a freshman in 2001-02, posting a 3.93 goals-against average and .909 save percentage. Fenton is 1-6-2 thus far with a 3.44 GAA and .901 save percentage.
Weighing down Fenton's numbers was the first month of action for the junior hockey product. Fenton gave up 20 goals in two starts and two relief outings against quality foes Quinnipiac, Mercyhurst and Sacred Heart (twice).
His breakthrough occurred during the Holy Cross weekend series on Nov. 18-19. Fenton stopped 67 of 70 shots, picking up a 1-1 tie, a 2-1 setback and earning the league's weekly goaltender award. Fenton also stopped 31 shots in a 2-1 loss to Connecticut and made 50 saves in a 2-2 tie against Army.
"We haven't had to rely on him to absolutely bail us out,'' Wright said. "He has been making the big save and giving us more than ample chance to win.''
Wright credits Fenton for the freshman's willingness to work on shortcomings of his game with goaltender coach Joe Exter, the former Merrimack standout.
"Tom is just very receptive to information and suggestions,'' Wright said, noting Fenton's improvement on playing angles and getting out of the net. "It wasn't a wholesale change in his game but it was still an adjustment. Because he is coachable he was receptive to a couple of things right away which is one of the reasons why he's playing as well as he is.''
SEEN AND HEARD IN ATLANTIC HOCKEY
First Game Back after Christmas


A win equals a gift; loss equals coal in your stocking; tie equals kissing your sister

Team
2006
2005
2004
2003
2002
2001
2000
AIC
***
Coal
Coal
Coal
Gift
Coal
Coal
Army
Coal
Coal
Gift
Gift
Kiss
Gift
Coal
Bent.
Coal
Coal
Kiss
Gift
Coal
Gift
Coal
Canis.
Coal
Kiss
Gift
Coal
Coal
Gift
Gift
UConn
Gift
Coal
Kiss
Coal
Coal
Gift
Gift
HC
Coal
Gift
Kiss
Coal
Gift
Coal
Coal
Mercy.
***
Kiss
Gift
Kiss
Coal
Coal
Coal
SHU
Gift
Gift
Kiss
Coal
Kiss
Gift
Gift
Nice to be back: You'll have to forgive Mercyhurst and AIC if they come out a bit sluggish this weekend -- they are the only two Atlantic Hockey teams that have yet to see game action since taking a break for the holidays. The resumption of action is never easy following a long break. Timing goes away, conditioning takes a hit and any momentum built up is surely lost with the break of routine.
"Hockey is a sport where you get the guys out of the junior leagues,'' says Holy Cross coach Paul Pearl, "and they get into a roll and it really becomes second nature, some of the things they are doing. So when you take them out of that comfort zone it really goes away quickly.''
Pearl's team had a 26-day layoff before heading into the Ohio State tournament. The Crusaders have been a very disciplined team this season but in the opener against the Buckeyes they started turning the puck over and taking dumb penalties. The 11 fouls led to 33 penalty minutes and two power play goals for Ohio State.
"Even when you have the bye week and you come back two weeks later that
first period is invariably ugly,'' Pearl said.
American International College coach Gary Wright is convinced that players won't lose much of their conditioning if they head into break in good shape and take time to train while at home.
"I felt fairly good that coming back on Monday and having four days of practice would be sufficient, though not perfect,'' Wright said of his scheduling. He passed up on having his team report two days earlier, on New Year's Eve. "We are dependent on the degree that guys stayed in shape over the break.''
After a layoff


Records, since 1999-2000, after each team takes time off (note: includes exhibitions)

Team
10-plus days
15-plus days
AIC
4-10-0
1-7-0
Army
5-4-1
3-3-1
Bentley
5-12-4
2-4-1
Canisius
8-4-3
3-3-1
UConn
4-8-1
3-4-0
Holy Cross
3-5-2
2-3-1
Mercyhurst
3-6-4
1-3-2
SHU
8-4-5
3-1-2
Was Holy Cross in shape upon its return to practice? Yes, but not the same shape, Pearl said.
"You can go up and down the sheet all you want,'' Pearl said. "True shape is when you can play 20 seconds of your shift, get rocked by someone on the other team and still get up to finish the shift full speed. That's where the conditioning for hockey is so different, with the bumping and grinding along the wall. There is no way to prepare for that.''
Mercyhurst coach Rick Gotkin may disagree with that. His team returned to practice on Dec. 29 after a break of almost 20 days.
"Our practices are designed to simulate all the aspects of the game,'' he said. "We jump right back into it. Everything we do in drills and situations are in game conditions and game tempo, the only difference is you are playing against each other and not another team."
That's why Gotkin offers no excuse for what happens next.
"If we don't win (Friday) night it's not going to be because of the break; it's became Army played better or just had a better night,'' Gotkin said.
Sacred Heart coach Shaun Hannah said he prefers taking two shorter breaks during December rather than one prolonged break. His Pioneers have had three breaks of 14 days and 12 days (twice) and come out victorious all three times.
Great Weekend Getaway

Holy Cross vs. Sacred Heart
(Fri. in Fairfield, Sat. in Worcester)
Vince Young and the Texas Longhorns proved that No. 2 isn't so bad, especially when you have a clear path toward No. 1. The Crusaders and Pioneers are tied for the runner-up spot in Atlantic Hockey, and the "winner" of this series will have a leg up on catching Mercyhurst. Both teams have high-powered offenses and are coming off holiday tournament splits. The skating will surely be fast and furious.

Stick Salute

Connecticut junior netminder Scott Tomes lost his starting job this season but found himself back in the net on Dec. 29 for the Huskies' own tournament following an injury to Brad Smith. Army threw 35 shots at Tomes but never found the net as U.Conn advanced to the finals with a 3-0 victory and earned two league points. It was the Huskies' first shutout since Tomes blanked Army 1-0 at West Point on Jan. 7, 2005.

Bench Minor

Holy Cross has spent the better part of two months staying out of the
penalty box and enjoying success. The Crusaders decided to play Grinch-like
hockey fresh off the Christmas break and paid the price: 33 penalty minutes
against Ohio State led to two power play goals for the Buckeyes in a 4-0
loss.
"I kind of like keeping the guys in the routine,'' Hannah said, "and playing some games over the break. It's just good in keeping the guys conditioned and keeping them sharp.''
None of the AIC Yellow Jackets reported back to practice wearing the excess of Christmas turkey or too many holiday cookies. "Not that I can see, at least,'' Wright said with a laugh. "They might have been wearing baggy clothes.''
Adds Pearl: "(Our staff does) a good job of monitoring that stuff. They know if they did there would be hell to pay."
FRIES AT THE BOTTOM OF THE BAG
• Putting on a good show: Friday's Mercyhurst-Army game will be televised by cable sports network CSTV. It will be the only national telecast of an Atlantic Hockey game this season.
"It's a chance to spread the gospel of Atlantic Hockey, what our teams are all about and what our players are all about,'' said Mercyhurst coach Rick Gotkin.
• "Two" for the battle: Holy Cross and Sacred Heart are tied for second place in Atlantic Hockey heading into their weekend showdown. Holy Cross leads the career series, 13-9-1.
"It's a good series,'' said Sacred Heart coach Shaun Hannah. "We've always had good series and competitive games with Holy Cross. They are a great hockey team, and we're going to have to be prepared to execute our game plan and be sharp to get the job done against that team.''
"We've had great games with them since the beginning of this league,'' said Holy Cross coach Paul Pearl, "and I am sure this weekend will be no different. They have been scoring some lately. They have real good team defense and a good goaltender. We are going to have to play real well to get some points this weekend.
A variety of sources were utilized in the compilation of this report.