October 19, 2006
Now Showing at West Point: Ice Kassel
By Ken McMillan
Life is all about taking advantage of your opportunities, a philosophy which Army sophomore Josh Kassel has embraced wholeheartedly.
Atlantic Hockey Notebook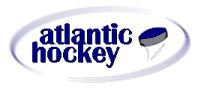 Over the summer months Kassel's second stint of summer military training included real-life activities which little boys dream about when playing soldier.
"A lot of guys complain about the (military training) in the summer but it actually wasn't too bad out at (Camp) Buckner,'' Kassel said. "There was a lot of fun stuff: driving tanks around, flying helicopters. If I get to do something like that in the Army, then tanks or aviation is the way I want to go.''
Kassel's go-get-'em attitude also enabled him to win the early starting job for the Black Knights' hockey team. Kassel and classmate A.J. Drago each got a start in the opening exhibition series against Ryerson University but when week two rolled around the job was Kassel's to lose. From the looks of his three outings to date, it's going to be hard to unseat him.
He pitched shutouts against Ryerson and American International and then held
powerful Sacred Heart to just two goals in a 2-2 overtime draw – that leaves Army atop the Atlantic Hockey standings for the first time. Kassel won the league's top goaltender award for last week's play, and is ranked third in the nation with a 0.96 goals against average. His save percentage of .966 is tops in the league and fourth nationally.
Like Drago, freshman year was a time for patience and preparation for Kassel. Senior all-star Brad Roberts was not about to be unseated, and each plebe had one relief outing during the season (Kassel blanked Mercyhurst for one period of action).
"Obviously I wanted to play,'' Kassel said, "but if there was any other guy than Brad I would have been way more upset probably. ... You couldn't ask for a better guy to play behind and learn from.''
Both substitute goaltenders benefited from working out with Roberts, on the ice and in the weight room. Kassel says his speed and flexibility have improved from the goalie-specific drills. Roberts has since graduated but he is still on post working as an athletic intern.
It was not the first time Kassel was locked into a battle for a starting job. Playing for the Bozeman (Mont.) Ice Dogs, Kassel patiently sat for the first 2½ months of his inaugural junior hockey season. "I just kept working hard every day, the other guy messed up and I jumped in there,'' said Kassel, who held the starting job for the rest of that season and all of the next.
"Bozeman was awesome,'' Kassel said. "You couldn't ask for a better rink or fans. My teammates were all great guys. Just the area in general was amazing, being in the center of the Rocky Mountains.''
When the opportunity to play hockey at West Point came about, Kassel jumped.
"It just felt like something I had to do,'' he said. "I got a chance to play Division I hockey, there are great opportunities when you get out of this place and just the tradition behind it.''
FRIES AT THE BOTTOM OF THE BAG
Great Weekend Getaway

Mercyhurst at Holy Cross
(Fri.-Sat.)
The league's schedule makers are completely out of their minds. These two title contenders are set to play on the first full weekend of league action while teams are still trying to sort themselves out. Then they meet for the last time Nov. 24-25 in Erie. I don't want to hear anything about being fair or rotating schedules – as long as these teams are contenders, this is a prime matchup best played after January 1.

This remains an intriguing series as Holy Cross tries to settle its goaltending situation against one of the league's most potent offenses. Netminder Ian Dams took Niagara into overtime before bowing 5-4. Last season, Holy Cross won the series, 2-1-1, including a blowout 10-3 victory in the first meeting.

While You're There: There's plenty of women's rugby action Saturday. If you are in an art admiration mood, the Cantor Art Gallery is featuring the landscape works of Adrienne Farb.

Stick Salute

Andrew Loewen of Canisius set a school record with 61 saves in the Golden Griffins' 3-1 loss at Miami (Ohio) Saturday. Loewen was called on for 21 stops in the first period, 28 in the second and 12 in the third.

Bench Minor

The entire league. Twelve non-conference games. Eleven losses, one tie. The record speaks for itself.
• A forgettable weekend: Atlantic Hockey last suffered five non-conference losses on a single night on Nov. 27, 2004; last weekend, the league authored the forgettable tale on back-to-back nights. A goal with 5:30 left in regulation by RIT pulled the Tigers into a 2-2 tie with Union; otherwise it would have been a complete Atlantic Hockey washout.
• Army on top: Army is the only team to play two Atlantic Hockey contests thus far, but so far the Black Knights have yet to lose. A 2-0 win over American International and 2-2 draw with Sacred Heart leaves Army on top of the
league for the first time. League player of the week Luke Flicek posted two goals and an assist. Army's 3-0 start was the program's second best in the past 19 seasons. The Black Knights opened with four wins in 2003-04 under former coach Rob Riley.
• Power-play hardly powerful: A host of Atlantic Hockey schools are struggling mightily with the man advantage. Canisius and Mercyhurst are both under 10 percent in effectiveness while Bentley (0-for-11), Sacred Heart (0-for-10) and AIC (0-for-4) have yet to score.
• NFL Sunday Ticket left plenty of tix available: Only 769 fans showed up for Sunday's Bentley-Colgate tilt in Hamilton. How lame is that?
• Husky happenings: UConn freshman Beau Erickson gave up three goals in the opening 5:40 against Michigan. The Huskies turned to veteran Scott Tomes and the senior stopped 32 of 35 shots the rest of the way in a 7-5 loss to the Wolverines. One night earlier, Tomes stopped 30 shots in an overtime loss at Bowling Green. … In the Michigan contest, the Huskies were 2-for-11 on the power play, failing to convert on three man-up chances in the closing seven minutes and surrendering a short-handed goal which gave the Wolverines a two-goal advantage. The Huskies did manage three goals from its blue-line unit. … Winger Matt Scherer was a minus-four and defenseman Sean Erickson was a minus-three.
• Punishing penalties: Air Force surrendered eight power play goals to host Alaska in a pair of non-conference losses.
• Ouch: Mercyhurst's 7-1 loss to Ferris State on Friday was its worst since Holy Cross posted a 10-3 win in Worcester on Nov. 11, 2005. It was the team's worst non-conference setback since Wisconsin posted an 8-0 win on Oct. 16, 2004. Against Ferris State, the Lakers were 0-for-10 on the power play on Friday and 1-for-6 in Saturday's 5-4 loss.
• Shoot the puck, Griffin: In its 5-1 setback to Miami, Canisius was 0-for-8 on the power play and managed just one shot on goal in the first period – by then, Miami was up 2-0.
A variety of sources were utilized in the compilation of this report