November 2, 2006
Young Bentley Battling Back
By Ken McMillan
The Bentley College hockey team is young, exciting and turning coach Ryan
Soderquist prematurely gray.
The Falcons have dug themselves three-goal deficits in each of their last three games and still managed to post two wins and a draw. On Oct. 21, Air Force squandered a 5-2 lead and lost, 6-5. Last weekend, Princeton jumped out to 3-0 leads only to have Bentley pull into a 3-3 tie on Friday and post a 4-3 win on Saturday – the latter was Bentley's first victory over an ECAC Hockey League opponent.
Atlantic Hockey Notebook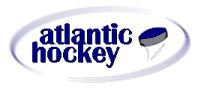 "We're a young team and seem to be playing up and down,'' Soderquist said, "but to see us hold our composure and be able to come back was exciting.''
Jeff Gumaer notched a power-play goal to start the Friday comeback and netted the tying tally with 4:40 left. Tom Dickhudt, Marc Menzione and Anthony Canzoneri scored on the power play on Saturday and Dickhudt's second tally was the game-winner with 6:35 remaining. Netminder Ray Jean made four of his 42 stops in overtime in the tie and made 34 saves in the win.
Bentley is doing all of this with a very young squad: the Falcon roster has
nine freshmen, eight sophomores, and six juniors. The team has just three players with more than 50 games of collegiate experience.
"We're a little young,'' Soderquist said. "We have a lot of freshmen and sophomores who are still learning to play 60 minutes, shift by shift. That's
why we're still seeing ups and downs.''
What impressed Soderquist the most was the level-headed approach his team took in climbing back into the contests.
"We came into the locker room between periods and the guys are not yelling and screaming,'' he said. "They said, 'We'll bounce back. We'll have our opportunities to put a couple in the net.' They stayed calm, stuck to the game plan and they did well.''
Soderquist remembers his days as a player when Bentley teams were merely
happy for stepping into the building of an ECACHL team.
"I can see a completley different makeup of our guys now,'' he said. "They are not just happy playing those guys; they want to win.''
SEEN AND HEARD IN ATLANTIC HOCKEY
A helping hand: Bentley was able to secure one of the two games with Princeton as a "home" contest and use it as a fundraiser for the Cheer Me Up Foundation in New Jersey. The organization provides gifts to sick children in hospitals and to underprivileged kids during the holiday season, and donates money for things such as heating for houses.
Nearly 150 people attended a VIP dinner, where former New Jersey Devil Ken Daneyko served as a guest speaker and signed autographs.
"It was a great event,'' said Bentley coach Ryan Soderquist, who thanked Princeton for giving up one of its home games to play the game at Codey Arena in West Orange.
The arena – which featured a huge videoscreen providing live coverage and instant replays – sold out a VIP section to ten $1,000 sponsors, and a crowd of 900 attended the non-league contest.
FRIES AT THE BOTTOM OF THE BAG
Great Weekend Getaway

Mercyhurst at Sacred Heart
(Fri.-Sat.)
It's a matchup of the top two teams from the preseason rankings. A loss to Canisius and tie with Army has slowed Sacred Heart out of the gate, but the Pioneers will be happy to play their first home game at the Milford Ice Pavilion. Mercyhurst managed a road split with Holy Cross but is probably a bit upset with its overtime loss to UConn. Some of the best playmakers the league has ever seen will be on display -- Pierre-Luc O'Brien of Sacred Heart is trying to shake an early slump while hot-scoring Ben Cottreau (eight goals this season) and Scott Champagne (119 career points) lead the Laker charge.

Stick Salute

Bentley, with a helping hand from Princeton, helped raise more than $10,000 for a charity that helps sick and underprivileged children. It's nice to see schools and our college youth lending a helping hand.


Bench Minor

Twelve non-conference games over the weekend and not a single one was held in an Atlantic Hockey home rink. It's a shame that Atlantic Hockey fans cannot watch some of the top teams in the nation in their own home facilities, humble though they may be.
• Mine, mine, mine: Mercyhurst sophomore goalie Tyler Small has played every minute of all six games thus far.
• Centurions: Ben Cottreau of Mercyhurst needs four points to reach 100 for his career – the junior has posted his first career hat tricks on back-to-back weekends. He will join teammate Scott Champagne (119), Sacred
Heart's Pierre-Luc O'Brien (114) and Holy Cross captain James Sixsmith (113)
as the only active 100-point scorers in the league.
• Notable: Army doesn't have a single player with more than 40 career points in NCAA games. … Trevor Stewart and Brian Burns need just two games to reach 100 for their careers at Connecticut. They will join Matt Scherer, William Crum, Eric St. Arnauld
and Cole Koidahl in the century club.
• Youth shall be served: The four leading scorers for Canisius are all freshmen: Josh Heidinger (2-6—8), Carl Hudson (3-2—5), Jason Weeks (2-3—5) and Chris Forsman (1-3—4).
• Relieved Huskies: Connecticut's 0-5 start, fresh off a 6-2 loss at Mercyhurst on Friday, was the worst for the program in 45 years. The Huskies avoided their worst start ever with a 5-4 win on Saturday as Chris Myhro
scored 68 seconds into overtime. Sophomore Jon Anderson made 22 saves in 22 minutes of relief action on Friday and earned his first win of the season with 27 stops on Saturday.
• Hope they at least managed a tan: The end of the unbeaten road arrived for Army, which bowed to Notre Dame 3-0 in the first round of the Lightning College Hockey Classic in Tampa, Fla., and then dropped a 2-1 decision to Alabama-Huntsville in the consolation contest. Against Notre Dame, the Black Knights managed just one shot on goal in the first period and seven overall.
Army's power play, which was ranked 10th nationally heading into the weekend, was blanked on 11 man-up chances over both games. Goalie Josh Kassel did manage to stop Notre Dame's Kevin Deeth on a penalty shot.
• No luck of the Irish: Notre Dame completed a sweep of Atlantic Hockey foes with a 2-0 championship game win over Air Force in the Lightning Classic. The Falcons' high-scoring line of Andrew Ramsey, Eric Ehn and Mike Phillipich was blanked on 14 shots. One night earlier, Ehn had six of the line's 12 points in a 7-5 victory over Alabama-Huntsville. Ehn still leads the nation with 10 goals and 18 points.
• Finally, a home game: Bentley and AIC have each played their first five games on the road. Home debuts arrive Friday, Bentley hosting Connecticut and AIC hosting Army. Sacred Heart hosts Mercyhurst in its first NCAA game on Friday – the Pioneers did host Ottawa in an Oct. 6 exhibition.
• Five (for) fighting: Canisius and RIT shared in a little dance late in the third period of their matchup on Friday night. Both teams were assessed six minor penalties (all roughing calls except for one hitting after whistle call).
• Perfect in relief: Jocelyn Guimond played the third period in RIT's 5-3 loss at Cornell, stopping all 15 shots thrown his way. Louis Menard gave up five goals on 20 shots through two periods.
• Lost its fizz: Canisius played the first of four contests scheduled for the Pepsi Amherst Center against RIT before a paltry crowd of 427. The Golden Griffins will also utilize their "second home" on Nov. 17 against Mercyhurst, on Jan. 6 against Army, and Feb. 3 against RIT. Canisius last played in Amherst in Feb. 2001.
• U.P. woes: American International headed into CCHA territory and came away with 5-0 and 4-1 losses at Lake Superior State. AIC was locked in a 1-1 tie midway through Saturday's game only to surrender three goals within 11 minutes. The Yellow Jackets received its lone goal from Jereme Tendler, and were 0-for-8 on the power play. Coby Robinson stopped 64 of 73 shots.
• All good things must come to an end: Holy Cross' three-game win streak against ECAC Hockey Leage foes came to an end as Yale prevailed, 2-1, in the collegiate debut of new head coach Keith Allain. The Crusaders fall to 18-40 against ECACHL competition.
• Where are they now: Holy Cross – Patrick Rissmiller has a goal in 10 games for the San Jose Sharks; Tony Quesada is playing for the Houston Aeros of the AHL; Ben Conway is playing for Memphis RiverKings of the CHL; Marc Bianchi is playing for the Lubbock Cotton Kings of the CHL.
• Pioneering breakthrough: Sacred Heart scored twice in the final 8:05 to post a 2-1 win over Wayne State. It was the Pioneers' first win over a College Hockey America team (1-9-4 record). Sacred Heart fell behind 5-0 to Michigan State before settling for a 7-5 loss. The Spartans scored three power play goals. SHU falls to 1-6 against CCHA teams.
A variety of sources were utilized in the compilation of this report