November 9, 2006
You Gotta Have (Sacred) Heart
By Ken McMillan
The words "don't give up'' will resonate louder in the college hockey world following Sacred Heart's remarkable comeback victory over Mercyhurst.
Trailing 4-0 with less than five minutes to play in Saturday's Atlantic Hockey clash, Sacred Heart rallied for four goals and won the game, 5-4 in overtime, to complete a weekend sweep.
Atlantic Hockey Notebook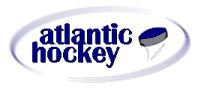 "We just kept finding a way to do it,'' said Sacred Heart coach Shaun Hannah. "The guys went down 4-0, and we hadn't played poorly, we hadn't converted on some of the opportunities we had. Mercyhurst did a nice job of converting on our missed plays. We kept telling the guys, 'Just get that first one.'''
Senior Pierre-Luc O'Brien proved why he is one of the most dangerous players in the league with three goals in the final moments. O'Brien notched a power play goal with 4:03 remaining. After Eric Giosa scored at 18:04 with another power play just ended, O'Brien struck 26 seconds later on another power play. Down one, the Pioneers pulled goalie Jason Smith and O'Brien scored the equalizer with 13 seconds left in the period.
"He was tremendous,'' Hannah said of O'Brien. "His focus and how he approached the last four minutes of the game was unbelievable.''
Alexandre Parent produced the game-winner at 3:44 of overtime, setting off a wild celebration.
"The guys were thrilled and just excited to have accomplished what they did,'' Hannah said. "I don't know what the history is or if there are any others like it but I can tell you one thing, it's not very often in one's hockey career that you can experience something like that as a player or a coach.''
Hannah said his team responded well to constant reminders on the bench that the game was not over and to take matters one shift at a time.
"It's one of the things that we talk about that it's never as bad as it seems,'' Hannah said. "You could look at that situation two ways: it's a very bad situation or you can keep your focus and keep doing what you have to do. I was very proud of my team with how they approached that situation and stuck to it. We didn't fold the tents.''
Hannah said his team savored the moment on Sunday and got back to work on
Monday. "We had the game on Tuesday night with AIC and we had to move on
quickly.'' There was no letdown as the Pioneers beat American International,
5-2.
Getting back to work was not easy given the emotional high. Hannah said he
got away from his regular routine and stayed away from the rink and his office – instead, he traveled to a junior hockey game. However, he did manage to watch some video replays of the Mercyhurst miracle. "It happened so quickly … I watched it on video a couple times and tried to make sure I didn't miss anything,'' Hannah said.
SEEN AND HEARD IN ATLANTIC HOCKEY
Cool Hand Pierre-Luc: The most glaring statistic over the first month of the season was the absence of Sacred Heart's Pierre-Luc O'Brien. Through the first six games O'Brien managed just one goal and one assist.
Over the past three games, O'Brien has exploded onto the scoring charts. He had two goals and three assists in Sacred Heart's 6-4 win over Mercyhurst in the series opener. He notched three goals in the final 4:03 to help the Pioneers to a 5-4 overtime win the next night. On Tuesday, he tacked on a goal and two assists in Sacred Heart's 5-2 win at American International.
"He is our guy,'' said Sacred Heart coach Shaun Hannah. "He's our captain for a reason. He comes to play every night and he continually does things that we expect our team to do in terms of work ethic and what we ask them to do. He has turned into a great leader.''
Hannah said he was not worried by O'Brien's slow start.
"It was just going to be a matter of time for Pierre-Luc,'' Hannah said. "It was just real good to see him break out this weekend.'
FRIES AT THE BOTTOM OF THE BAG
Great Weekend Getaway

Holy Cross at Sacred Heart (Fri.)
Sacred Heart at Holy Cross (Sat.)
Now that Sacred Heart has drawn first blood by sweeping Mercyhurst, can defending champion Holy Cross slow down the Pioneers in another matchup of preseason leaders? Sacred Heart's Pierre-Luc O'Brien has posted 11 points in his last three games. Holy Cross has seven power play goals in its last two outings.

Stick Salute

Sacred Heart showed great heart and determination by climbing out of a 4-0 hole with under five minutes to play and beating Mercyhurst 5-4 in overtime. Incredible, just incredible.


Bench Minor

Losing a 4-0 lead in the final five minutes is not reason to dump on
Mercyhurst – it's picking up four penalties which led to four of the five goals which Sacred Heart scored. The Lakers have to know they are one of the better five-on-five teams in the league.
• Still (almost) perfect: Army swept a home-and-home with American International, improving to 5-0-1 and staying atop Atlantic Hockey for another week. Army's lone tie came against Sacred Heart, which sits two
points back. Josh Kassel won two more starts in net, stopping 51 of 54 shots, improving to 10th in the nation with a .929 save percentage. Army is eighth in the nation with 2.12 goals allowed in NCAA games.
• Mercy-less: Mercyhurst has lost three consecutive league games for the first
time since Nov.-Dec. 2003.
• A little tense: The weekend series between Bentley and Connecticut featured 49 penalties and woeful power plays. Bentley was whistled 30 times for 76 minutes, and UConn went 3-for-26 on the power play. Connecticut was penalized 19 times for 38 minutes, and Bentley tallied just once on 16 power plays.
• Manning-up: Canisius and Holy Cross combined for 13 power play goals on 32
chances – four goals were scored at even strength and one with an empty net.
• Crusading: A five-assist night by Holy Cross' James Sixsmith highlighted a nine-point effort by his line, which included Sean Nappo (2 goals, 1 assist) and Dale Reinhardt (1 assist) in Saturday's 6-3 win over Canisius. Sixsmith (3 goals, 15 assists) vaulted to the national lead in points per game (2.14) and assists per contest (1.71).
• Griffin notes: The 1-8 start by Canisius is the worst since the Golden Griffins opened the 2003-04 season with a 1-6-3 mark. … The four leading scorers for Cansisius are all freshmen. … Freshman blue-liner Carl Hudson is tied for second in the nation with five power play goals. … Josh Heidinger is tied for fourth in the nation among freshmen with 1.33 points per game.
• It's been a while: Air Force blanked RIT, 3-0, to open a series between Atlantic Hockey's newest members. The shutout was the first by RIT's offense in 22 games since a 2-0 loss at Union on Dec. 2, 2005.
• Lastly … : American International has one power play goal on 46 chances, a 2.2 percentage ranking last among 59 Division I teams. … The Yellow Jackets followed a 1-8-1 start last season with an 0-8 opening this season. AIC was 0-9-1 to start the 2003-04 season.
A variety of sources were utilized in the compilation of this report