November 16, 2006
No Joshin' ... Heidinger Powers Canisius
By Ken McMillan
Josh Heidinger enjoyed his three seasons playing junior hockey in Montana but he is certainly glad he has returned to his native Buffalo to play for Canisius College.
"I had gone away to play juniors, and Canisius was always a thought in my mind,'' Heidinger said. "Coach (Dave) Smith and coach (Mike) Mankowski did a wonderful job recruiting, and I liked where the program was going. I thought it would be nice to come home and play for a good program and go to a good school.''
Atlantic Hockey Notebook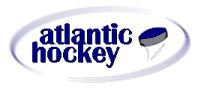 Heidinger is proof that you can go home again. The left winger from Buffalo's Old First Ward has gotten his college career off to a great start, and leads the Golden Griffins in scoring (four goals, 11 assists) after the first month of action. His latest selection as Atlantic Hockey's rookie of the week was his second. Heidinger, 21, ranks third nationally among freshmen and 33rd overall with 1.37 points per game. He has registered a point in five consecutive games and in all seven Atlantic Hockey contests.
"Because of our youth he has been put in a position to succeed and he has capitalized on it,'' Smith said.
"I stepped right in, and it was comfortable and an easy transition,'' Heidinger said.
Heidinger led the North American Hockey League in scoring (89 points) and was fifth in goals (33) last season, playing for the Bozeman (Mont.) IceDogs, where he played with Army's Zach McKelvie and Josh Kassel.
"Our expectations were for him to pick up right where he left off and that's happened,'' Smith said. "Josh is extremely intelligent as a hockey player. He has outstanding hands and really just a good understanding of positioning – he knows where to be and when to be there.
"He has average size but he plays with a passion and intelligence that really drives him to succeed.''
Heidinger credits Smith's offensive systems for his promising start. He likes the opportunity to watch plays develop and then step in when he knows he can make the play better.
"It's the freedom Coach Smith has given me to play,'' he said. "I am not gripping the stick real tight. If I make a mistake, some of the other guys are there to pick me up. I try to keep it simple and give it up to the guy who has the better shot.''
Playing close to home has its advantages. "You can have lunch at your mom's
house and a home-cooked meal,'' Heidinger said. "I know my mom and dad haven't missed a game yet and my brother is there all the time. It's good to have them there – you grow up playing and they watched, and then you go away for juniors and they are not there as much.''
Naturally, Heidinger is a huge Buffalo Sabres fan, with his favorite players including Pat LaFontaine, Alexander Mogilny and current Canisius volunteer coach Grant Ledyard (he just had to throw that one in).
SEEN AND HEARD IN ATLANTIC HOCKEY
Army captain to be honored: The late Derek Hines was chosen as the NCAA's Award of Valor recipient for 2007. The former Army hockey captain was killed in Afghanistan on Sept. 1, 2005.
The Award of Valor may be presented to a coach, administrator, or current or former varsity student-athlete at an NCAA member institution who, when confronted with a situation involving personal danger, averted or minimized potential disaster by courageous action or noteworthy bravery.
"Derek was truly a special young man," Army coach Brian Riley said of the 2003 graduate. "He was a leader in every sense of the word. He had the unique ability to lift the spirits of those around him and would draw everyone closer together. Derek made a lasting impression on our program and the U.S. Military Academy as a whole."
An Army Ranger, Hines performed heroic duties several times before his untimely death. Early in his tour of duty, Hines' unit came under small-arms fire and he retrieved an exposed mortar. Later, when the unit was hit by a rocket-propelled grenade, an injured Hines climbed aboard an abandoned Humvee to put down fire on insurgents with a .50-caliber machine gun, a weapon he had never used before.
Less than two weeks before his death, the unit was hit directly by a roadside bomb and Hines pulled soldiers from the burning wreckage, though none of them survived. When coalition forces gathered to arrest the Taliban commander responsible for the that attack, the leader started firing on Hines' men. Hines jumped out to return fire. Both were fatally wounded.
FRIES AT THE BOTTOM OF THE BAG
Great Weekend Getaway

Mercyhurst vs. Canisius (Friday at Amherst, Saturday at Erie)
It's time to give thanks to old friends as Canisius coach Dave Smith meets up with former boss Rick Gotkin, the head coach at Mercyhurst. Canisius is feeling better after snapping a five-game losing streak; Mercyhurst is trying to find a way to stop the puck.

Army at Sacred Heart (Tuesday)
As long as it's Thanksgiving week and many folks have extended holidays, make the trip to the Ice Pavilion to watch the top two teams in Atlantic Hockey square off. The clubs battled to a draw on the second weekend of action.


Stick Salute

Winning five games in a row is good enough, but the fact Sacred Heart has swept two games from both Mercyhurst and Holy Cross during that stretch is praiseworthy indeed. The Pioneers' rise to the top of Atlantic Hockey can be completed with a win over co-leader Army Tuesday.


Bench Minor

No one doubts Mercyhurst's firepower on offense but the Lakers must find a way to stop the puck to challenge for the Atlantic Hockey title. Mercyhurst has scored four goals in each of its last three games, but has allowed five, six, and five for its first three-game league losing streak in three seasons. In eight games, the Lakers have allowed five-plus goals in six times (they're 1-5 in those contests).

• Three is too much: Bentley's recent penchant for erasing three-goal deficits was put to the test yet again in Friday's series opener with Army. The Black Knights grabbed a 4-1 lead in the third period when Bentley started its comeback bid. Jeff Gumaer and Jaye Judd notched goals for the Falcons but Army and goalie Josh Kassel survived a 49-second shift with a sixth Bentley attacker and held on for the 4-3 win. It was Army's first win at John A. Ryan Arena in three years.
• Relief: Connecticut goalie Scott Tomes finally notched his first win in five decisions, turning aside 24 shots in a 4-3 win over American International.
• Pick six: Rochester Institute of Technology got goals from six different players in a 6-1 exhibition win over St. Clair Saturday.
• Woe, Canada: Atlantic Hockey teams own a 5-1-3 exhibition record against Canadian schools this season. Waterloo downed Canisius on opening week, and Ottawa managed three draws.
• Hot-hand Luc: Sacred Heart captain Pierre-Luc O'Brien still has the scoring touch of late, with consecutive three-point efforts (1 goal, 2 assists) in a weekend sweep over Holy Cross. O'Brien is second in the league in scoring with 9 goals and 10 assists, all but two of those points coming in the last two weeks.
• Face the Nation: James Sixsmith of Holy Cross leads the nation with two points per game, just ahead of Air Force's Eric Ehn (1.92). Ben Cottreau of Mercyhurst (1.88) is tied for sixth, and leads the nation in goals per game (1.12). Ehn checks in third at 1.08 goals per game. Sixsmith is tops in assists (1.56 per contest). Jon Landry of Holy Cross leads all blue liners with 1.56 points per game. Defenseman Carl Hudson of Canisius ranks second in power play goals (six). Jeff Gumaer of Bentley and Dale Reinhardt of Holy Cross are tied for second with two short-handed goals apiece. Andrew Loewen of Canisius ranks fifth in save percentage (.934).
• Still Waiting: With Brown's win against visiting Wayne State last weekend, American International is the lone Division I team without a victory. The Yellowjackets (0-9-0) are at Air Force this weekend, then travel to Providence for a single game against the aforementioned Ivy school one week from Saturday.
A variety of sources were utilized in the compilation of this report