November 30, 2006
Lake Show Ready for Prime Time Return
By Ken McMillan
Rick Gotkin says he has been feeling a bit lonely of late.
With his Mercyhurst hockey team off to its worst start in years, the phone in his office has not been ringing as often. Friends are probably afraid of saying the wrong thing, and some of the hockey media has turned its attention elsewhere.
"It's obviously a long, long way to go,'' Gotkin said. "Hopefully there are
good things coming our way.''
Atlantic Hockey Notebook
Goaltender Tyler Small and Mercyhurst enter this weekend's series with American International with a four-game unbeaten streak.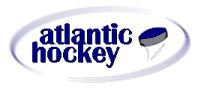 As the college hockey season heads into its third month, don't count Mercyhurst out just yet. The Lakers have shown a pulse of late, earning five of a possible eight points in its last two series to push its way into a three-way tie for sixth place in Atlantic Hockey.
"This team can be a good one,'' Gotkin said. "It can happen for us ... if we continue to work hard and stay focused.
"I really believe that tough times don't last, tough people do,'' he said.
The Lakers are getting points from all of their lines. Over the last four games, not a single Mercyhurst player has produced a multiple-goal effort.
Nine players produced a point in a 3-3 tie with Canisius and eight players did so in a 4-4 tie with Yale. Last weekend, Mercyhurst beat defending champion Holy Cross 3-2 and produced a 3-3 tie – seven different players
produced points in each game.
"That's been a positive,'' Gotkin said. "We feel like we have four balanced lines. We think our lines all have a component that could be successful, whether it's a guy who can score, one who sets goals up, and a mucker/grinder guy.''
He added: "I'd be lying if I said our confidence was at an all-time high, but it's slowly coming back.''
Gotkin, a coach who never reveals too much about his club, said there were a number of "little things'' which has hampered his club during a 3-7-3 start. Scott Champagne (126 career points) missed four early games with an injury. The team had to replace seven players with a combined 823 games experience and 473 points, including current AHL Hershey Bears defenseman Jamie Hunt.As a result, the Lakers are playing three promising freshmen on defense and four up top.
"We're a different team than we have been in the past,'' Gotkin said "We're still trying to find our identity as a group and I think we're starting to do that a bit.
"On top of all that, our league is getting better and better. This year our league is the best it's been ever and as competitive as it has ever been,'' he added.
Gotkin says Mercyhurst has been in every game with the exception of a 7-1 loss at Ferris State. The Lakers have already played five overtime games (0-2-3), one shy of last season and four fewer of the school-record nine played in 2004-05. Mercyhurst is 1-3 in one-goal decisions and 1-2 in two-goal games.
One statistic that is a bit mistifying is shots on goal, where the Lakers are being outshot on average 40.7-28.6. Gotkin says most of the 41 opponent shots are not quality chances, but the margin is "baffling.''
"People are shooting from everywhere,'' Gotkin said. "They are sending pucks to the net, which is how we should play. For some reason we don't want to take a lot of shots. We want to possess the puck and do things but we pass up good shooting opportunities. We have to do one or the other. Either you have to shoot more on one end or give up less on the other end.''
Sophomore goalie Tyler Small is keeping Mercyhurst in contests, stopping 90.2 percent of shots aimed at him and posting a 3.93 goals against average. By contrast, however, Small had a .921 save percentage and 2.75 goals against average last season.
Mercyhurst plays at winless American International College this weekend and
four points could potentially move the Lakers up as high as fourth place. The Lakers host Rochester Institute of Technology next weekend. The schedule turns much tougher the rest of the month as Mercyhurst visits Maine on Dec. 16 and plays Denver and either Massachusetts-Lowell or Brown in the Denver Cup on Dec. 29-30.
FRIES AT THE BOTTOM OF THE BAG
Great Weekend Getaway

Sacred Heart at Air Force (Fri.-Sat.)
First-place Sacred Heart brings its 7-2-2 mark to the Front Range for a clash with fourth-place Air Force and its 5-2-1 record. Two of the top scorers in the nation will be on hand with Air Force junior Eric Ehn (No. 1 with 30 points) and Sacred Heart senior Pierre-Luc O'Brien (No. 8 with 25 points).


Stick Salute

Mercyhurst has gotten off the mat from a 2-7 start with a win and three ties in its last three games. The Lakers climbed back into the middle of the league pack with a 3-2 win and 3-3 tie with visiting Holy Cross, claiming the season series 2-1-1.

Bench Minor

The Times Herald-Record in Middletown, N.Y., reported that one opposing player recently skated past the Army bench and shouted to the players, "Go back to Iraq.'' That is a shameful thing to say to future soldiers who are laying their lives on the line to protect the freedoms of our nation.

• Pioneering effort: Sacred Heart will be seeking its first-ever victory over Air Force during a two-game weekend set in Colorado Springs. The Falcons have won three of four meetings since 2000 and the teams tied once.
• Sweet November: Sacred Heart is 7-1-1 over it last nine games.
• On the brink: Sacred Heart senior Pierre-Luc O'Brien is on the verge of breaking three career scoring records for the Pioneers. O'Brien needs four goals, six assists and six points to establish the new marks. Martin Paquet, a 2003 graduate, holds the goals (65) and points (142) records and Jon Yackmack, a 1997 grad, holds the assists (80) mark.
• It's been a while: Holy Cross and Rochester Institute of Technology, set to play a two-game set at Rochester's Ritter Arena, meet for the first time since November 1993. RIT won the last meeting but Holy Cross leads the series, 5-4.
• Road warriors: Holy Cross is in the midst of a nine-game road swing. It opened with a loss and tie at Mercyhurst last weekend and concludes with a two-game set at Bentley Jan. 5-6. The Crusaders return to the Hart
Center, where they are already 6-2 this season, Jan. 12-13 against Air Force.
• Classy class: The Holy Cross class of 2007 – featuring Tanner Fogarty, Rob
Godfrey, Jon Landry, Sean Nappo and James Sixsmith – has been a part of 72
career victories, 10 shy of the mark set by the class of 2006. The Crusaders have at least 21 games remaining.
• Oh, the shark bites: Patrick Rissmiller is certainly enjoying his time with the San Jose Sharks, but former Holy Cross sidekick James Sixsmith now owns the school's Division I career assists mark. Sixsmith has 93 helpers, three more than Rissmiller (1998-2002).
• Good riddance: Mercyhurst's Scott Champagne is glad he won't have to play in Sacred Heart's home rink, the Milford Ice Pavilion, ever again. He is quoted on the school's athletic website as saying it's the toughest place to play in the league.
"The rink is cold, dark and no atmosphere," Champagne said. "Also, we have not won there in my entire career at Mercyhurst.''
The Lakers are 0-6-1 at the Pavilion the past four seasons.
• Losing its grip: Army was finally knocked from the perch in Atlantic Hockey as Sacred Heart broke a tie for first place with a 3-2 win over Connecticut Sunday. The Black Knights won the league's season opener on Oct. 13, and held a piece of first place for 48 days. Army has managed just one point in its last five contests.
Army had never been in first place in Atlantic Hockey, the Metro Atlantic Athletic Conference Hockey League (2000-01 through 2002-03) or College
Hockey America (1999-2000).
• 0-no: American International is the lone Division I team which has yet to record a victory. The Yellow Jackets are 0-12. AIC's power play also ranks last with a 5.8 percent conversion rate (4-for-69).
• National leaders: Eric Ehn of Air Force has 15 goals in 16 games and leads the country in goals per game (0.94). He is tied for the national lead in points per game (1.88). ... Holy Cross has the top power play conversion rate (24.8 percent) in the nation, and the Crusaders also lead in man-up goals (28, on 113 chances). The Purple and White rank fifth in scoring offense (3.86 goals per game). ... Canisius is tops in the land with 29.1 penalty minutes per game. RIT ranks third (27.5) and Bentley is fourth (24.7). ... Canisius freshman Andrew Loewen ranks seventh nationally in save percentage (.931), and second among rookies. RIT junior Jocelyn Guimond ranks ninth (.927). ... Holy Cross senior Jon Landry leads the nation in
points per game by a defenseman (1.36) and Army sophomore Tim Manthey ranks
fifth (1.07). Landy's seven power play goals ranks second among all skaters. ... James Sixsmith ranks second in assists per game (1.36).
• Looking ahead: Atlantic Hockey features a couple of weeknight affairs next week as Holy Cross visits Army on Wednesday and Air Force travels to Connecticut on Thursday.
A variety of sources were utilized in the compilation of this report