December 7, 2006
RIT Announces Its Presence
By Ken McMillan
Rochester Institute of Technology joined the Atlantic Hockey ranks this season but the Tigers didn't really arrive until last weekend's impressive sweep of defending playoff champion Holy Cross.
"All the facets of our game were really clicking last weekend," said coach Wayne Wilson. "It's something as a coach you would like to bottle up and continue with because you don't know what comes the following week."
Atlantic Hockey Notebook
Team
Layoff
Up Next
Air Force
28 days
Jan. 5-6
at Mercyhurst
AIC
28 days
Jan. 6
vs. Connecticut
Army
23 days
Dec. 29-30
vs. RIT
Bentley
10 days
Dec. 20-21
at Sacred Heart
Canisius
21 days
Dec. 30
at Niagara
Connecticut
9 days
Dec. 17
vs. Union
Holy Cross
23 days
Dec. 29
at Connecticut
Mercyhurst
7 days
Dec. 16
at Maine
RIT
20 days
Dec. 29-30
at Army
Sacred Heart
18 days
Dec. 20-21
vs. Bentley
Taking a break: Atlantic Hockey will take a breather for the holidays. Following this weekend, there will be just four games between now and the New Year's weekend. Mercyhurst plays at Maine on Dec. 16, Connecticut hosts Union on Dec. 17, and Sacred Heart hosts Bentley in a rare weekday series on Dec. 20-21.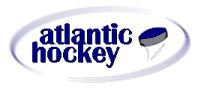 Even with students on break, the Tigers drew 1,110 fans for Friday's opener. Steve Pinizzotto and Anthon Kharin produced power play goals – the latter with 3:17 left in regulation – and Jocelyn Guimond made 20 saves in a 2-1 victory. With more students trickling back to campus, a crowd of 1,453 showed up on Saturday and the Tigers treated them to an early blitz – RIT stormed to a 4-0 lead through 25 minutes and freshman Louis Menard made 22 stops in a 5-1 triumph.
"That's the first weekend we have played all six periods," Wilson said.
Wilson praised the goaltending, and noted the RIT defensive corps did a good job breaking the puck out of its own end. The Tigers' special teams limited the league's top power play unit to one goal on 18 chances while converting four of 15 man-advantage opportunities.
RIT's second sweep of the season pulled the Tigers (6-5-2, 6-2-1 league) into a three-way tie for third place with Air Force and Holy Cross (the Crusaders squeezed out a point on Wednesday night with Army to take sole possession of third).
"Now it's exciting to see where you are in the standings," Wilson said, mindful of last season's NCAA Division I independent status. RIT is not eligible for the Atlantic Hockey playoffs this season.
A year ago, RIT was forced to schedule numerous one-game visits with teams in Atlantic Hockey and the ECAC Hockey League. "It's hard enough to play Cornell in their barn," Wilson said, "but it's that much harder when you are playing Clarkson the night before and then Cornell.
"In some ways it's a bit of a relief to have a balanced schedule and know when we are going to Mercyhurst (on Friday) it's our first game (of the weekend) and their first," he added.
It has been a very satisfying season to date, Wilson said, but he cautions that the joy and success from a Holy Cross sweep will all go for naught should the Tigers be swept at Mercyhurst this weekend.
"We have to see the whole league and see what each team brings to the table and see how we stack up," Wilson said. "I would say we're happy with what we've done so far but we're very anxious to see what the rest of the schedule will bring to us."
SEEN AND HEARD IN ATLANTIC HOCKEY
Waiting for a new rival: Even though RIT has played a number of teams from Atlantic Hockey in the past, the Division I-newcomers still have not developed a rivalry that will boil the blood of its fans, much like Elmira did when RIT was a member of Division III's ECAC West.
"I think it's going to take time to build rivalries," Wilson said. "It will take a couple of playoff series, whether it's a hard-fought win or hard-fought loss, an exhilarating championship game or a tough loss. Once you go through some of those things, that's when your fans can identify a bit more."
RIT's fans are known to be among the most rabid in Atlantic Hockey.
"Right now they don't like anyone because they (the visiting teams) are the opposition but they will have a hatred. Someone will come along and there will be a rivalry. Even though we have great attendance I don't know if our fans know exactly who so and so (in Atlantic Hockey) is just yet."
Wilson said RIT's fans travel relatively well, evident in recent trips to Canisius and Cornell. "We brought a good contingent of fans to Cornell, but they drowned us out," Wilson laughed.
FRIES AT THE BOTTOM OF THE BAG
Great Weekend Getaway

RIT at Mercyhurst (Fri.-Sat.)
The addition of RIT to Atlantic Hockey was an instant boost for easier traveling and a potential regional rival for Western outposts Mercyhurst and Canisius. RIT rolls into Erie having swept Holy Cross last weekend. Yes, Mercyhurst handed American International College its first victory of the season, but the Lakers answered with a resounding 8-3 victory in the series finale and have secured points in five of their last six games. RIT (3.69 goals) and Mercyhurst (3.67 goals) are the top two offensive teams in Atlantic Hockey. RIT dropped its lone meeting at Mercyhurst last season, a 4-3 decision on Feb. 5.


Stick Salute

A young American International College squad needed seven weeks to crack the win column but the Yellow Jackets did so in convincing fashion, jumping out to a 4-0 lead and holding on to beat Mercyhurst 4-2. Strange but true: AIC posted its first win last season on the same weekend.

Bench Minor

Turkey hangover has caught up to Holy Cross, winless in its last five games (0-3-2). Aside from one five-goal effort by RIT, the Crusaders defense is getting the job done but the offense has languished a bit, producing just nine goals in five-plus games.

• Double the fun: RIT's weekend sweep of Holy Cross was the Tigers' second of the season. RIT swept AIC during an October series, and did not sweep any weekend series during its one season of independence in 2005-06. Prior to the move to Division I, the last time RIT swept a weekend was Feb. 4-5, 2005, and you have to go back to Oct. 25-26, 2002, for the last time the Tigers beat an opponent twice on the same weekend (Wisconsin-Eau Claire).
• I sweep you, I sweep you not: Out of 24 weekend series in league play thus far, there have been 10 sweeps. The four teams to post two sweeps are Army (AIC, Connecticut), Holy Cross (Army, Canisius), RIT (AIC, Holy Cross) and Sacred Heart (Mercyhurst, Holy Cross). Air Force has one sweep of AIC, and Bentley just swept Canisius last weekend.
• Regaining the sting: AIC snapped a 15-game losing streak in games with Mercyhurst. The last time the Yellow Jackets beat the Lakers was Feb. 9, 2001 with a 5-4 win in West Springfield. Mercyhurst outscored AIC, 83-25, during the streak.
• Cold Crusaders: Holy Cross' vaunted power play was cooled off by RIT in the Tigers' weekend sweep. Holy Cross was 1-for-9 in Friday's 2-1 loss and 0-for-9 in Saturday's 5-1 setback. The Crusaders atoned with a 1-for-3 effort against Army in Wednesday's 2-2 draw. Holy Cross ranks ninth nationally at 22.4 percent.
• It's my turn: Holy Cross coach Paul Pearl has used a pair of freshman netminders, Ian Dams and Tyler Chestnut, though the Crusaders' first 16 games. On Wednesday night, Pearl turned to Ian Dams and the sophomore produced 27 saves in his collegiate debut, a 2-2 tie with Army.
• Still winless: Sacred Heart headed to Colorado having never won at Air Force. The Pioneers will have to wait another year after coming home with 3-3 and 1-1 draws with the Falcons.
• Busy first semester: There was a time in Army hockey history when the Cadets would not play games until the calendar turned to January. Times have changed for sure, and the Black Knights (8-6-3) have already played 17 games. A red-hot 8-2-1 start (including two exhibition wins over Ryerson) has been followed with an 0-4-2 slide over the past four weeks.
A variety of sources were utilized in the compilation of this report