November 8, 2007
Veteran Players Help Army Deal With Tough Times
By Ken McMillan
There are times when Army coach Brian Riley can sound like a real pessimist. It must be the curse of being a Red Sox fan for so long.
Atlantic Hockey Notebook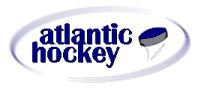 The Black Knights were scheduled for six road games in their first seven outings, including a pair at Bemidji State and four road contests to start the Atlantic Hockey season.
"You could be looking at coming out of the chute without winning a game," Riley said.
It's not like Riley hadn't seen that before. His 2005-06 team dropped its first seven games and played one game over .500 the rest of the way.
The big difference this season, though, is Riley can count on a veteran lineup chock full of seniors. Army did lose three close games to Bemidji and visiting RPI but bounced back with a 4-1 win at Connecticut and a 5-2 triumph at Holy Cross last Saturday – the Crusaders bounced back with a 3-1 win on Sunday.
"I think your goal every weekend is to come up with something, and so far we have been able to do that in league play," said Riley, whose team sits in fourth place, just three points off the lead.
"I don't think we've had a bad game. … We have competed. We have been able to get shots on net, which is something we tried to focus on in practice."
Army was 7-6-1 in league road contests last season, and has picked up where it left off.
"Experience certainly helps you when you have challenges at the start of the year, and that includes playing on the road," Riley said.
Army's top line of Luke Flicek (2-5—7), Bryce Hollweg (1-4—5) and Owen Meyer (3-1—4) has done the bulk of scoring. Second-year Wisconsin transfer Ken Rowe netted his first pair last weekend. Even defenseman Chase Podsiad got involved with his first two-goal outing.
Flicek had a career-high three assists in Saturday's win, the 19th time in his career he has posted multiple-points.
The injury bug, though, is beginning to bite after taking off most of last season. Forwards Bill Leahy and Biff McNally both went down with shoulder injuries against RPI and are expected to miss at least two more weeks. Lyle Gal, though, is expected to return to action this weekend against American International.
SEEN AND HEARD IN ATLANTIC HOCKEY
Mercy Me: Mercyhurst has already played, and lost to Ohio State, Notre Dame and Maine (twice) on the road. This weekend, coach Rick Gotkin takes his squad to East Lansing for a date with defending national champion Michigan State.
Last season he took his team to Ferris State, Maine (a tie) and Denver. The year before that it was a trip to Michigan Tech (a split). In 2004-05, the Lakers lost twice at Wisconsin and Colgate.
I have had this conversation with Gotkin for a couple years now. Every season he pieces together the toughest schedule in Atlantic Hockey, and I ask him why he takes on such an arduous task. He says playing great programs year after year is an attractive thing for recruits.
Savoring Boston at West Point: More than 66 million people watched all or part of Sunday's NFL tilt between the New England Patriots and Indianapolis Colts. At least 700 people did not because they were either watching or playing hockey at the Hart Center as Army and Holy Cross did battle on ESPNU.
"Obviously, the best team (Patriots) won," beamed Army's Brian Riley, who has spent more than half of his life at West Point but still has strong New England ties thanks to his father, Hall of Fame coach Jack Riley. "It's been a good ride being a Red Sox fan as well. I've enjoyed the last couple of weeks, for sure."
Army Halts Hart-Attack: When Army beat Holy Cross 5-2 on Friday, it snapped an eight-game losing streak in the Hart Center. Army's previous win in Worcester, Mass., came in February 2003.
"It felt like this cloud that hung over you just disappeared," said Army coach Brian Riley. "It surely felt good to finally get a win in there."
Most teams have some sort of road bugaboo.
"I think some buildings, it's hard to explain," Riley said. "You just feel more comfortable in some. For whatever reason, Holy Cross and the Hart Center hasn't been kind to us."
Great Weekend Getaway

Air Force at RIT
(Fri.-Sat.)

It's the one seed versus the two seed, the regular-season champ versus the playoff champ. November brings the first Atlantic Hockey showdown of the season. Air Force makes its second road trip of the season, and is coming off a pair of weekend splits with Bentley and Mercyhurst. RIT starts a crucial six-game home stretch where the Tigers can put an early stranglehold on the league. Both teams will be counting on sophomore goalies who burst onto the scene last season: Andrew Volkening of Air Force and RIT's Louis Menard. On Air Force's last visit to the Big R, the Techies escaped with a pair of one-goal wins.

While you're there: Stick around for Sunday's AHL game between the Rochester Americans and Chicago Wolves at 6 p.m.


Stick Salute

Bentley's Joe Calvi has the hot hand in nets. He has allowed one goal in each of the last three games and stopped 94 of 97 shots as the Falcons posted a tie and win against AIC and toppled Sacred Heart. The freshman has a 1.56 goals against and .946 save percentage.

Bench Minor

The emotions ran a little hot on Tuesday night as Bentley squeaked out a 3-1 win over visiting Sacred Heart. The teams were whistled for 22 penalties and the officials handed out three misconduct calls. Temper, temper, boys.
As a player at Brown (1979-83), Riley said he had bad memories of Cornell's Lynah Rink. "It was probably the best place to play, I thought, but a rink we never had success at," he said. He also recalled visits to Clarkson's old home, Walker Arena, and Appleton Arena on the campus of St. Lawrence.
In Atlantic Hockey, Air Force's Cadet Ice Arena and the Hart Center rank as two tough places for Riley's Army teams.
Riley's message for this weekend is don't let the standings fool you: his Black Knights have lost at least one game at AIC in three of the past four seasons.
FRIES AT THE BOTTOM OF THE BAG
• Coaching milestones – Air Force coach Frank Serratore earned his 200th collegiate victory on Oct. 20 at Bentley (he now has 202 in 15 seasons). Serratore needs two more wins to become the school's all-time leader with 155. Chuck Delich (1986-97) and John Matchefts (1975-85) own the mark at 154. RIT coach Wayne Wilson is two wins shy of 150 at the school. Wilson is in his ninth season.
• Player milestones – The next point for Hobey Baker candidate Eric Ehn of Air Force will be the 127th of his career, tying him for 19th on the all-time school list.
• Air Force is off to a 4-2 start for the third time on coach Frank Serratore's watch.
• Here's an easy one for you non-mathematicians. Army goalie Josh Kassel has faced exactly 1,000 shots, and stopped 913 of them. What is his save percentage? (even the safety-school kids should get this one).
• Bentley's Tuesday night win over Sacred Heart snapped a four-game losing streak to the Pioneers. Bentley's last win over SHU came on Nov. 5, 2005.
• Canisius has struggled with Holy Cross in recent years, posting a 2-12-4 mark in the last five seasons. The Golden Griffins are 1-5-2 at the Hart Center during that stretch.
• Mercyhurst and Air Force have met six times, with the road team winning the first five meetings. The Lakers posted a 5-3 win at Cadet Ice Arena last Saturday. Air Force was the first team to hold serve at home, earning a 6-2 triumph on Saturday.
A variety of sources were utilized in the compilation of this report. Ken McMillan can be reached at ken64@insidecollegehockey.com.