November 15, 2007
Bentley Draws On Past Experiences
By Ken McMillan
Ryan Soderquist refuses to label last season as a "rebuilding" year at Bentley College but he does admit his young team was not ready to win.
Atlantic Hockey Notebook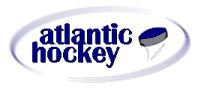 "We had talented young guys but not the mentality," said Soderquist, who lost nine seniors from his team which reached the finals of the Atlantic Hockey playoffs in 2006.
A seventh-place finish and first-round playoff ouster are all in the past now. Bentley has its balance back, with experienced veterans leading a cast of young, talented players.
Despite dropping their first four games, all in non-conference play, the Falcons have roared back with four wins and a tie in their first seven league contests to take over first place. Bentley has already blanked Air Force and knocked off Sacred Heart, two of the top preseason choices.
"We're pretty happy with how the team has responded to last year, which was a disappointing year for us," Soderquist said. "Through the course of the off-season and the fall, we got our attitude together and have the right attitude going into the season."
Nine players have lit the lamp this season. Junior Dain Prewitt and sophomore Marc Menzione lead the way with five goals. The line of Prewitt, Anthony Canzoneri and Jeff Gumaer has accounted for 18 points. Defensemen Jaye Judd and Joe Cucci are providing senior leadership and solid blue-line play.
Freshman netminder Joe Calvi is the latest spark. He has started all seven league contests and has posted a miniscule 1.54 goals against average and eye-opening .944 save percentage.
"We are extremely satisfied with his play thus far," Soderquist said. "We expected him to be good and be able to take on some of the load, but he has kind of jumped the gun and taken on all of the load."
The 6-foot Calvi plays the shooters aggressively, he has been making the first save and he has not been allowing rebounds. Soderquist said the young goalie has earned the respect of his teammates by being one of the hardest workers on the team.
SEEN AND HEARD IN ATLANTIC HOCKEY
First-Place Showdown: The series between Army and Bentley seems to be heating up a bit, especially with the two clubs meeting in the playoffs each of the past two seasons. Bentley posted a double-overtime victory in 2006 and Army bounced back with a solid 6-2 win in 2007.
"We have created a little rivalry over the years," said Army coach Brian Riley, whose team hosts Bentley in a weekend series between the top two teams in the league.
Army has a long-established reputation for being very hard working, but so does Bentley.
"They seem to be similar to us," Riley said. "Bentley has that work ethic. They are a hard-working, blue-collar team."
"We are excited for this matchup," said Bentley coach Ryan Soderquist. "I think our guys are ready to play."
Centurions: There have been 13 players who have surpassed 100 career games during this season. The newest additions are Army's Bruce Hollweg and Chris Colvin (104), Luke Flicek and Jeff Fearing (103) and Chase Podsiad and Robb Ross (101); Mercyhurst's Ben Cottreau (108); Bentley's Jaye Judd (107) and Joe Cucci (103); Holy Cross' Chris Trovato (104); Air Force's Josh Schaffer (101); AIC's Bryan Jurynec (100); and, Sacred Heart's Nick Kary (100).
Ready to join the list soon are AIC's Greg Genovese (99), Chris Bolognino (99) and Jereme Tendler (96); Canisius' David Kasch (99) and Greg Brown (96); Holy Cross' Cal St. Denis and Frank O'Grady (96); Mercyhurst's Ryan Toomey (95); and, RIT's Ricky Walton (93), Matt Smith (91), Darrell Draper and Simon Lambert (90).
Great Weekend Getaway

Bentley at Army
(Fri.-Sat.)

It's a first-place showdown at Tate Rink as No. 1 Bentley plays at No. 2 Army in a weekend series. Bentley has just one loss in its last five games, and has already won both of its road games in league play. Army has started to find its scoring touch, producing four goals in four of the last five games. These two teams have met in the playoffs in each of the past two seasons.

Stick Salute

Army sophomore Owen Meyer was nursing a bum ankle and still managed to score four goals in a weekend sweep of American International. His hat trick on Saturday was his first in college.

Bench Minor

American International College is no longer the only team in America without a power-play goal, but the Yellow Jackets are converting at a woeful 5.3 percent, which makes it difficult to win games.
FRIES AT THE BOTTOM OF THE BAG
• Scoring milestones – Holy Cross senior forward Dale Reinhardt had two helpers on Saturday versus Canisius, pushing his career points to 101. He scored his 40th goal on Oct. 26 against Mercyhurst and now has 41. … Ben Cottreau of Mercyhurst scored his 50th career goal on Oct. 27 against Holy Cross, and added No. 51 in Friday's loss at Michigan State. He has 130 career points. … RIT's Simon Lambert passed 100 career points last month and now has 107. … AIC's Jereme Tendler potted his 40th career goal in Friday's loss to Army. … Nearing 40 goals are Alex Parent (38) and Bear Trapp (35) from Sacred Heart, Matt Smith (38) of RIT and Bentley's Jeff Gumaer (37).
• Army completed a weekend sweep of American International College with a 7-1 rout on Saturday at West Point. It was Army's most goals in a game since a 9-2 exhibition win over Ryerson on Oct. 11, 2003, and a 9-2 MAAC win over Bentley on Nov. 30, 2001 – it was also the largest margin of victory since those same two games. It was AIC's largest loss and most goals allowed since an 8-1 setback at Quinnipiac on Feb. 13, 2007.
• Bentley and Connecticut split a weekend set, each winning on the opposition rink. Bentley coach Ryan Soderquist is still steamed about his team blowing a 2-0 lead as Connecticut rallied for a 3-2 overtime win on Saturday. Steve Bergin, Matt Pedemonti and Michael Coppola scored for the Huskies.
• Mercyhurst has lost three games by the identical 6-2 score. Air Force won the first on Nov. 3 and host Michigan State swept the weekend set. The Lakers gave up at least five goals in three consecutive games four times this decade: Nov. 23-30, 2002; Nov. 8-15, 2003; Nov. 22-26, 2005; and, Oct. 28-Nov. 4, 2006. The worst stretch was the first set of dates as Mercyhurst lost 5-3 to RPI, 5-1 to Denver and 10-2 to Colorado College.
• Canisius is already 0-4 in games decided by one goal. American International is 0-2.
• Bentley has not won at West Point's Tate Rink since March 2004. The Falcons lost two at Tate Rink in 2004-05, tied twice in 2005-06 and lost three in 2006-07. Army won four of five overall meetings last season.
• Mercyhurst plays a set at Rochester Institute of Technology this weekend. The Lakers are finishing off the first of two six-game roadstands (1-3 thus far). Mercyhurst split at RIT last season.
• When Canisius visits American International College this weekend, the Golden Griffins will still have the stinging memory of last season's 2-1 playoff loss fresh on their minds. Mark Pavli and Mike McMillan scored goals for AIC, the latter coming with less than eight minutes to play.
• Air Force standout and Hobey Baker candidate Eric Ehn is one goal shy of 50 for his career. His next point will give him 130 for his career.
• How new is the goaltending corps in the league? The career leaders in appearances are AIC junior Tom Fenton (59), Army junior Josh Kassel (39) and Air Force senior Ian Harper (35).
A variety of sources were utilized in the compilation of this report. Ken McMillan can be reached at ken64@insidecollegehockey.com.