November 29, 2007
Younger Players Picking Up Slack at Sacred Heart
By Ken McMillan
Sacred Heart was facing a mighty task in replacing Atlantic Hockey's all-time leading scorer in Pierre-Luc O'Brien so the Pioneers have turned to some of their younger players to pick up the slack.
Atlantic Hockey Notebook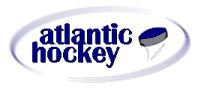 Sophomores Nick Johnson, Erik Boisvert, Dave Jarman and freshman Adam DeJong rank in the top seven in team scoring, accounting for 27 points thus far. Along with old dependables Bear Trapp and Alex Parent, the Pioneers have managed to piece together a sufficient offense to stay within striking distance of the league lead.
"I'm pleased with our progress at this point of the year and the steps that we are making," said Sacred Heart coach Shaun Hannah. His team is in fourth place, but just two points behind league-leading Army – those two clubs play a home-and-home this weekend starting Friday at West Point.
Eleven players have contributed goals and five more have helped with assists. Sacred Heart – with its 27 goals scored – is 14 goals behind the rocket pace it set last year. That is no surprise given O'Brien ranked first in career points (158), third in goals (67) and fourth in assists (91).
"It's no secret that losing a guy like O'Brien, everyone is going to have to pitch in offensively," Hannah said. "We're real pleased to see we have been able to spread the offense around."
Johnson is tied for the team lead with four goals and has nine points, one behind Trapp.
"Nick competes real hard," Hannah said. "He has a good shot and a good nose for the net. He battles hard in the one-on-one battles – he's great in that part of his game."
Boisvert has yet to score but he leads the team with seven assists.
"He has great speed and quickness and is real creative with the puck," Hannah said. "He's got a good shot. He hasn't scored yet this year but he can score and he's also got a great head to make plays."
Jarman is a player who came on strong in the second half of his freshman season. He has two goals and four assists. "He is a guy who plays both ends of the rink, a two-way center," Hannah said.
Sacred Heart's seven-game road trip comes to an end on Friday. The Pioneers opened with a win at Connecticut but lost at Bentley and Niagara (twice). That added to the significance of last weekend's series at Mercyhurst and the Pioneers escaped Erie with a 3-2 win and 2-2 tie, both in overtime.
Sacred Heart held Mercyhurst's power play to 1-for-16. Adam Dejong produced a tying goal in the third period and Eric Giosa scored at 3:01 of overtime in Friday's 3-2 win. Alex Parent produced the tying goal in the third period in Saturday's 2-2 draw. Stefan Drew made 31 saves in the opener and 28 in the nightcap.
"That was very crucial," Hannah said. "We played some good hockey (at Niagara) but didn't capitalize on a few chances to score goals which might have changed the outcome. We knew we needed to continue to play good hockey at Mercyhurst and get those points."
Hannah said he would like to see better production from the power play and his team's five-on-five offensive production. The Pioneers rank second in the league with an 89.9 percent penalty kill.
Hannah said he wants his team to head into the holiday break on a positive note.
"That helps you build momentum and you are not doing so much chasing (in the standings)," said Hannah, whose team faces Denver in the Denver Cup on Dec. 28.
SEEN AND HEARD IN ATLANTIC HOCKEY
Shootout Situation: College hockey uses five-minute overtime periods in an attempt to break ties. When it comes to in-season tournament action, though, officials have to resort to shootouts.
American International College was four minutes away from pulling off a first-round upset of the host at the RPI Holiday Tournament. Paul Kerins ruined the Yellowjackets' storyline, though, when he beat Tom Fenton with 3:19 to play.

Following overtime, the teams moved to the shootout round. Andrei Uryadov and Tyler Helfrich scored for RPI and Mike McMillan scored for AIC, and the Engineers moved to the title game.

"It would have been extra special to get into the finals of the tournament, against no less than Notre Dame," said AIC coach Gary Wright. "I thought we competed hard overall and I was proud of our kids."

Wright had never participated in a shootout before so drawing up his batting order was a new thing. So how did he choose?

"It was based on goal scoring, puck poise, guys you can go either way – shoot or deke – and perhaps have strengths in both, proven players as much as possible," Wright said. And to prove it's not all scientific, Wright added. "There was some guessing to it, too."

Would Wright like to add the shootouts to college hockey? He says it has some merits.

"It's exciting for the players and certainly exciting for the fans. There is something to be said for that," Wright said. "I think if you are going to have a shootout you should be able to preserve one of those points (like the NHL does). If the shootout is the end-all, I don't think it's a fair way to end the game, especially if you battled for 65 minutes."
Great Weekend Getaway

RIT at Bentley
(Fri.-Sat.)

Here's a series that will determine the first-half look of Atlantic Hockey. Bentley's young team is a point out of first place but the Falcons need a breakthrough weekend to break a recent string of weekend splits. RIT left six points on the table during its six-game homestand (2-2-2) and now must embark on a killer 10-game roadstand, six before the new year.

Stick Salute

Army freshman goalie Jay Clark is coming up large in his early season appearances. He preserved a 1-1 tie at RIT on Saturday by stopping Jay Clark on a back-handed penalty shot just 17 seconds in overtime.

Bench Minor

Yes, we know Miami is the top-ranked team in college hockey but Canisius was not very epresentative in a 4-0, 11-1 weekend sweep. The Golden Griffins' penalty kill is going to have to tighten up after surrendering two power-play goals on Friday and five on Saturday.
FRIES AT THE BOTTOM OF THE BAG
• Your place, and mine – Think of how many Thanksgiving dinners were split between in-laws' houses. Well, Atlantic Hockey has its own version this weekend as home-and-home series pit Mercyhurst and Canisius, Sacred Heart and Army, and Holy Cross and Connecticut.
• Louie, Louie – If it's not the chant of the fans at RIT's Ritter Arena, it should be. RIT sophomore Louis Menard was named the Atlantic Hockey goalie of the week after making 62 saves in a pair of ties with Army. Menard has a 2.94 goals against and .904 save percentage.
• No contest in tug-o-war – Army and RIT battled to ties of 2-2 and 1-1. Army last posted consecutive draws on Jan. 27-28, 2006, with visiting Bentley. The last time RIT did it was Jan. 16 and 23, 2004, when the Tigers were a Division III team and they drew SUNY Fredonia and SUNY Geneseo.
• Early break – No one would ever accuse a West Point cadet of taking it easy – they do more before 8 a.m. than most students – but Army is the first Atlantic Hockey team to reach the holiday break. The Black Knights face Sacred Heart in a home-and-home this weekend, and then have off until Dec. 29 when it faces the host in the U.Conn Hockey Classic.
• Home at the Hive – American International College opens a five-game homestand at the Olympia Ice Center in West Springfield, Mass. Air Force visits for two this weekend, Connecticut visits on Tuesday and Rochester Institute of Technology comes in for a pair next weekend. It's the longest AIC homestand since Nov. 23-Dec. 13, 2003, when the Yellow Jackets went 3-3.
• Bruised, and no wins to show for it – Mercyhurst netminder Matt Lundin made 66 saves in a loss and tie – both in overtime – to Sacred Heart.
• Floodgates – Bentley and Dartmouth were tied at 1-1 heading into the third period of their non-conference showdown in Hanover on Saturday. The Big Green erupted for goals from Josh Gilliam, Connor Shields, Kyle Reeds and Adam Estoclet – three against freshman netminder Joe Calvi and one into an empty net.
• Double-digit dunking – Top-ranked Miami (Ohio) closed a weekend series with an 11-1 thrashing of Canisius. It was the first time the Golden Griffins' surrendered double-digit goals since Oct. 23, 1998.
"Miami showed us that a great team will play hard and disciplined in all situations," Canisius head coach Dave Smith said. "That is a tough lesson and hopefully it will benefit us in the future and is something that we can take out of this weekend."
• National rankings – Army linemates Luke Flicek and Owen Meyer are tied for fourth in points per game (1.50). Flicek is tied for first in assists per game (1.0), and Dale Reinhardt is tied for 10th (0.90). Meyer is tied for eighth in goals per game (0.75). Ryan Driscoll is tied for sixth in power play goals per game (0.50). Bentley's Dain Prewitt is tied for second with two short-handed goals. Sean Erickson of Connecticut is tied for seventh for defensemen points per game (0.90). Mercyhurst's Matt Lundin is ninth in saves percentage (.940). Holy Cross has the top power play in the land (16-for-53, 30.2 pecent). RIT (19.8) and Canisius (19.2) rank fourth and fifth in penalty minutes. Connecticut (90.3) and Sacred Heart (89.9) rank sixth and eighth in penalty kill.
• Mid-week madness – Following this weekend's action, five Atlantic Hockey teams will play mid-week contests. On Tuesday, Holy Cross will host Merrimack and Connecticut plays at American International. On Wednesday, Bentley will host Sacred Heart.
A variety of sources were utilized in the compilation of this report. Ken McMillan can be reached at ken64@insidecollegehockey.com.