December 6, 2007
The Grass Isn't Always Greener
By Ken McMillan
When Rick Gotkin arrived at the Mercyhurst College campus in the summer of 1987, he figured he'd stick around for a season or two as head coach of the Lakers and then head off to an assistant coaching position at a larger school.
Atlantic Hockey Notebook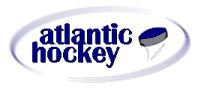 Twenty years later, Gotkin is still making Erie, Pa., his home, and displaying the same passion he had as a rookie coach, though he's probably much wiser.
By virtue of a 5-2 victory over Canisius on Saturday night, Gotkin joined an exclusive club of active Division I coaches who have reached 350 victories – only 10 others have reached that mark, and just four have done so at one school.
"This is home, and this is the best place for my family and myself," Gotkin said.
Gotkin took over the Mercyhurst program after serving as an assistant under Mike Addessa at RPI. He saw the program's transition from club hockey to Division III and finally to Division I.
"I guess I thought I would be doing this 20 years later," Gotkin said. "I really feel like this is where I am at, this is where I want to be and hopefully I will retire here someday."
Mercyhurst was a perennial 20-game winner and championship contender until falling on hard times the past two seasons. The Lakers were 9-20-6 last season and are 3-11-2 this season.
"It's been a little bit hard, I am not going to lie to you," Gotkin said. "Winning is a great feeling and having that instant success and instant gratification. … The philosophies have stayed the same. I have coached more in the last year and a half than I have in a long time."
Mercyhurst has been injury plagued this season. Two of his four seniors have missed action the last three weeks: Ryan Toomey (tear in his abdominal muscle) has been out for the last six games and Ben Cottreau (leg) has missed the last five.
"It's been tough to evaluate but I've liked this team from the outset and I still do," Gotkin said.
SEEN AND HEARD IN ATLANTIC HOCKEY
Power-Play Surge Sparks Falcons: Defending playoff champion Air Force pulled ahead of Army for first place in Atlantic Hockey following a 6-3, 4-2 sweep (its first of the season) at American International College. Air Force's power play, which was dormant for the first month of the season, has come alive of late. The Falcons were 4-for-8 with the man advantage on Friday and added two more power play goals on Saturday – Air Force is 8-for-its last 18 on the man-up.
"It's great to see our power play starting to hit," said Air Force coach Frank Serratore after the Friday win. "We needed it to click tonight. I told the guys I thought we were playing a fabulous game in the first period and then we took it up a notch in the second period."
Air Force had five power play goals on its first 69 opportunities of the season. Eric Ehn and Josh Frider lead the team with three power-play goals.
Air Force is unbeaten in its last four games (3-0-1) and has scored 15 goals in its last three outings. The nine wins by Air Force (9-4-1) ties for the most before holiday break in school history. The Falcons were 9-8-3 last season. Four earlier Falcon teams also won nine games before Christmas.
Giving The Old Boss The Business: Canisius coach Dave Smith was unbeaten against his old boss, Mercyhurst coach Rick Gotkin, over a five-game stretch (2-0-3) until Saturday's setback.
"I thought we had good energy and good focus," Smith said following Friday's 4-0 win. "We stayed with our game plan and execution by our players made it 4-0. Mercyhurst played hard and is an excellent skating team. We had a timely power-play goal and an excellent third period."
Great Weekend Getaway

Canisius at Air Force
(Fri.-Sat.)
Canisius heads to the Rockies with hopes of stealing a few points from the new Atlantic Hockey leader – the Golden Griffins split a set in Colorado last season so it's not out of the question. Canisius has snipers Josh Heidinger and David Kasch. Air Force counters with Hobey Baker candidate Eric Ehn and Brent Olson.

What makes this weekend series special is the eighth annual toy drive conducted by Air Force. Fans are encouraged to bring a stuffed toy (wrapped in plastic) and receive $1 admission. Assuming Canisius doesn't play the role of Ebenezer Scrooge, the fans can through the toy on the ice once Air Force scores its first goal on each night. More than 3,800 toys have been collected in the first seven seasons of Toy Trick.

While You're There: Duh. It's the Rockies. Think skiing.

Stick Salute

A hearty congratulations go out to Canisius forward Ryan Klusendorf, who posted his first collegiate point in his third season. What's amazing is Klusendorf missed all but his first three games of his freshman season due to injury. He also had a medical hardship waiver after suffering a season-ending injury in his true freshman season.

Bench Minor

Bentley had an opportunity for a season sweep Sacred Heart for the first time since they became conference foes. However, home-rink advantage and scoring five goals wasn't enough as the Falcons dropped a 6-5 decision.
FRIES AT THE BOTTOM OF THE BAG
• One slip and Army drops a notch – Army came from behind twice to beat Sacred Heart, 4-2, in a series' opener at West Point. The power play betrayed the Black Knights in the second game, however, as Sacred Heart salvaged a split with a 4-2 win in Milford – Army was 1-for-12 with the man advantage and failed on its last eight tries. "We'd like to see some more goals with our power play but we were getting pucks to the net," said Army coach Brian Riley. Army fell to 3-11-1 at Milford Ice Pavilion.
Army's split and Air Force's sweep dropped the Black Knights into second place.
Army managed two goals from player of the month Owen Meyer and freshman Cody Omilusik, and Sacred Heart got the same from Erik Boisvert.
• You again? – Mercyhurst and Canisius split a weekend home-and-home series. Canisius won the opener in Buffalo, 4-0, behind the 34-save shutout by Andrew Loewen – it was the Golden Griffins' first shutout since Dan Griffin stopped 37 AIC shots on Feb. 24, 2006. Mercyhurst bounced back with a 5-2 win in Erie with the help of two Kerry Bowman goals. The nightcap was the 50th career meeting and Mercyhurst leads the series 29-14-7.
• Come on in – Canisius drew 1,168 fans to the Buffalo State Arena for the Mercyhurst game. It was the second-highest crowd at BSA for a Canisius game (1,235 vs. Niagara on Jan. 22, 2004). It was the fourth Canisius crowd of at least 1,000 at BSA and the second time this season. Army drew a season-high 1,704 to the Sacred Heart game on Friday.
• Short-handed success – Mercyhurst picked up short-handed tallies from Kerry Bowman and Kirk Medernach in the win over Canisius. It was the first time the Lakers had two short-handed tallies since March 11, 2006. The Lakers have four short-handed goals this season, doubling last season's total.
• Hate those bus trips – Canisius is 2-0 at home this season but 1-10-2 on the road.
• Sheen is shining – Holy Cross freshman Everett Sheen is gaining a hot hand of late. In the weekend series with Connecticut, Sheen scored once in Holy Cross' 4-1 road win on Friday and twice in the Crusaders' 3-3 tie in Worcester. Sheen posted his team-leading eighth goal on Tuesday night as Holy Cross bounced back from a 2-0 deficit to tie Hockey East's Merrimack, 2-2, at the Hart Center.
Among rookies nationwide, Sheen ranks second in goals and 16th in points per game (0.77).
• When did the Yankees start playing hockey? – It's not often when both starting goalies get pulled from action in the same game but that's what happened Friday in West Springfield. Air Force netminder Ian Harper (two goals allowed on four shots) was pulled after one period in favor of Andrew Volkening (one GA on 11 SOG). AIC starter Tom Fenton (four GA on 17 SOG) was pulled after 27:47 in favor of Dan Ramirez (two GA on 22 SOG).
• Sacred streaks – Nick Johnson has a 10-game point streak for Sacred Heart. Teammates Erik Boisvert and Bear Trapp have a point in eight of the last nine games. Trapp needs three points for 100 in his career. Alex Parent had two goals in Wednesday's 6-5 win at Bentley, avoiding a season-sweep by the Falcons. Sacred Heart leads the series with Bentley, 17-13-2.
• Broom squad – Air Force has swept all six meetings from American International since joining Atlantic Hockey last season. Here is the Falcons' record against the rest of the league: Army 2-1; Bentley 3-3; Canisius 2-2; Connecticut 2-2; Holy Cross 2-0-3; Mercyhurst 3-3; RIT 2-3-1; Sacred Heart 1-0-2.
• Tightening the noose – Air Force is allowing 23.4 shots per game, and not allowed more than 20 in its last six contests.
• Tigers on a roll – Rochester Institute of Technology has quietly posted a five-game unbeaten streak (2-0-3). The Tigers traveled to Bentley and posted a 3-2 win and 2-2 draw. RIT has been held to three goals-or-fewer in the last six games but posted a 2-1-3 record – the Tigers had scored four goals in five of the first eight games.
• Whistles working overtime – The referees didn't swallow the whistle late in Saturday's RIT-Bentley matchup. Each team had a power play in the overtime but neither scored in a 2-2 draw. Bentley freshman netminder Joe Calvi had a career-high 42 saves.
• Extending his mark – Bentley's Jeff Gumaer posted his 40th career goal on Friday, extending his own Division I school record.
• Looking ahead – RIT is headed to American International for a weekend set. The Tigers swept all four meetings last season. … Bentley makes the short trip to Massachusetts-Lowell on Saturday. Bentley has lots its last eight out-of-conference games. The Falcons lost their last two games with Lowell (5-2 in Nov. 2003, 8-0 in Nov. 2004). … AIC plays a pair at Mercyhurst, the lone Atlantic Hockey matchups on Dec. 14-15. The clubs split a pair in West Springfield last season. Before that, Mercyhurst had beaten AIC in 15 consecutive games.
A variety of sources were utilized in the compilation of this report. Ken McMillan can be reached at ken64@insidecollegehockey.com.