January 10, 2008
These Griffins Are Golden
By Ken McMillan
It's been a long time coming but it looks like Dave Smith and his Canisius ice hockey team are finally starting to see some success.
With most of Atlantic Hockey in freefall since the start of December (more on that below), Canisius has made a modest ascent to sixth place. The Golden Griffins are unbeaten in their last five games and could vault into the top half of the standings based on the results of their weekend series in Amherst against last-place Connecticut.
Atlantic Hockey Notebook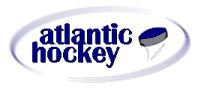 This is the longest unbeaten streak in Smith's three seasons at the helm and the longest for Canisius since going 4-0-2 from Nov. 22, 2003 through Jan. 17, 2004 – you have to go back to February and March of 2001 for a streak which reached seven games (6-0-1).
Canisius hasn't been beating up on the lowly — the Griffins forged a pair of 3-3 draws with league-leading Air Force in Colorado, posted a 4-3 win over Niagara (snapping a two-game skid against the Purple Eagles), and scratched out a 1-1 tie and 4-1 victory over Bentley, a team currently holding on to a home playoff spot.
Sophomore goalie Andrew Loewen has shouldered the entire load during the streak, making 178 stops — an average of 35.6 per game — and lowering his goals against to 2.96 which surely pleased his mother, who made the trip from Winnipeg to watch the last two games. Loewen's efforts against Bentley earned him the league's goalie of the week award.
"Andrew always gives us a chance to win the game," Smith said. "He is seeing the puck very well right now. He is a very mature and bright man. He had a terrific weekend (against Bentley.)"
The offensive load has been a collaborative effort — eleven players have produced goals in the five games.
Rookie Cory Conacher, who just turned 18 last month and the youngest player in Division I, netted his first collegiate goal and added an assist on the power play in Saturday's win over Bentley, earning him the league's rookie of the week award. He is the first Canisius freshman to post four points in his first three games since Michael Cohen in 2003-04.
Sophomore Josh Heidinger was named the league's player of the month for December. He posted two goals and three assists in four games, including two tallies in the win over Niagara. With 53 points in 53 games, the Buffalo native became only the second Canisius player in the school's Division I era to reach 50 career points as a sophomore.
SEEN AND HEARD IN ATLANTIC HOCKEY
Three's company at the Point: Army coach Brian Riley told Inside College Hockey that the starting job in nets for his Black Knights is virtually a wide-open competition among three candidates: incumbent junior Josh Kassel, freshman Jay Clark and sophomore Joey Spracklen.

Kassel has not helped his cause of late, losing a 4-1 contest to Connecticut at the Huskies' tournament Dec. 29, then giving up three goals on eight shots before being pulled after barely 15 minutes in a 4-1 loss at Merrimack Sunday. He was the surprise of Atlantic Hockey last season, coming out of nowhere to replace all-star Brad Roberts, win 17 games, and lead Army to the Atlantic Hockey playoff championship game.
Clark, a Baudette, Minn., native who played for the North American Hockey League's North Iowa Outlaws, has looked sharp in his four appearances, posting a 1.48 goals against and .948 save percentage. On Saturday, he carried a 2-1 lead over Union into the third period but gave up two tallies (on defensive zone breakdowns) in a 3-2 setback.
Spracklen, from Kennewick, Wash., is the newcomer. He sat out all of last season and the first 10 games of this season per NCAA rules on playing in the Canadian major junior leagues — he appeared in a few exhibition games with the Western Hockey League's Tri-City Americans. He forged a 1-1 draw with Brown in the UConn consolation and then gave up one goal in 44-plus minutes at Merrimack — his goals against average currently stands at 0.55 and his save percentage is .971.
Hi, sis: Holy Cross posted a pair of ties at the Catamount Cup in Burlington, Vt., skating to 1-1 draws with both Vermont and Western Michigan — the Crusaders lost both shootouts to finish fourth. Even more unusual is the ties were the third and fourth in a row for Holy Cross (a school record), having played even with Connecticut and Merrimack on Dec. 1 and Dec. 4, respectively.
The Crusaders have an NCAA-high six draws, which (fittingly) ties a school record in that category, matching a mark first set in 2004-05. Five teams have five ties this season — Alaska Anchorage, Boston College, Canisius, Masschusetts, and Vemont. The Atlantic Hockey record for ties is eight, set by Canisius in 2003-04; Connecticut had seven that same season.
By the way, Holy Cross's six-game unbeaten streak, its longest in two seasons, was rubbed out following two home losses to RIT last weekend. That coupled with Tuesday's 3-2 setback at AIC, it the Crusaders' longest losing streak since ending last season with five consecutive defeats.

Great Weekend Getaway

RIT at Air Force (Fri.-Sat.)
Now that RIT and Air Force have beaten up on Minnesota, the two clubs turn their attention toward one another in one of the most anticipated series of the season. The two clubs met in New York in November, each taking a one-goal victory. Air Force won the opener, 2-1, and RIT won the finale, 4-3. RIT's Matt Smith scored three times. Air Force's Eric Ehn posted three points in the loss. Louis Menard gained the split in goal and RIT chased Andrew Volkening from the nets in the series ender.

While you're there: Ski. An unusual January thaw in the Northeast has not been helpful on the slopes, but it's awfully snowy in Colorado. Most resorts are reporting at least 4-6 feet of base with some areas picking up two feet of fresh powder this week.

Stick Salute

Minnesota has apparently become the punching bag for the elite of Atlantic Hockey. First, Holy Cross upset the Gophers in the 2006 NCAA tournament. Last season, Air Force almost stunned Minny in the NCAA opener. And over the holidays, it was RIT which knocked off the Gophers in the opening round of the Dodge Classic — Air Force added insult to injury by forging a tie in the consolation. As long as the Atlantic Hockey elite can keep the pressure on teams from the Big Four conferences, the league will have a place in the consciousness of hockey fans and recruits.

Bench Minor

The holiday season was not kind to Atlantic Hockey. Since Christmas, the league has posted a 1-13-4 record in non-conference action.
FRIES AT THE BOTTOM OF THE BAG
• Um, did you put on some weight?: A lot has happened in Atlantic Hockey since our last notebook on Dec. 7, and most of it was not good. The league posted a 1-13-4 record in non-conference games over the holiday break. Both Holy Cross (0-3-4) and Bentley (0-5-2) are winless in their last seven, while Army (0-4-1) is winless in its last five. American International snapped a five-game losing streak with a win over Holy Cross Tuesday. Connecticut has dropped three in a row and Mercyhurst has dropped its last two.
The records of Atlantic Hockey members since Pearl Harbor Day:
There was nearly a fifth example Jan. 2 when Yale plastered visiting Connecticut, 9-1. The nine goals allowed by the Huskies matched the number they gave up in a 9-2 setback to Bowling Green in the finals of 2005 UConn holiday tournament, and was the most since a 10-1 loss at Northeastern on Oct. 11, 2002.
• Union, yes: ECAC Hockey League member Union escaped its Atlantic Hockey weekend with two wins, beating Connecticut, 4-1, Friday and earning a 3-2 decision over Army Saturday. Union needed a pair of third-period goals to dispatch Army, which was seeking its first win over the Dutchmen since 1992-93.
Union owns a 10-game unbeaten streak (8-0-2) against Atlantic Hockey foes, with the last loss coming to Holy Cross in the consolation game of the Dunkin' Donuts Coffee Pot in Providence on Nov. 28, 2004. Air Force beat Union in October 2005, but the Falcons were a member of College Hockey America at the time.
• Can't spell Rochester without 'O': RIT had its streak of 42 games without being shut out snapped Dec. 30 as Boston College posted a 6-0 win in the championship of the Dodge Holiday Classic in Minneapolis. The last time the Tigers were blanked was Nov. 3, 2006, when they lost 3-0 at Air Force.
The longest active streaks without being held scoreless (games):
Holy Cross is the only league member not to get blanked this season, but the Crusaders ended last season with a shutout playoff loss to Air Force.
• Getting thumbed: American International stretched its losing streak to five games with the Robert Morris debacle – it was AIC's longest losing skid since dropping the opening 12 games of the 2006-07 season. AIC snapped the streak with a 3-2 win over Holy Cross Tuesday as Tom Mele, Mike McMillan and Frankie DeAngelis scored after the Crusaders had taken a 2-0 lead.
• Falcons aren't empty handed: Air Force salvaged a split at Sacred Heart, losing the opener 2-1 and taking the finale 3-1. Air Force has split previous East Coast trips with Bentley and RIT, and swept a pair at AIC.
• Winter freeze-out: Army has struggled offensively since the turn of December, scoring seven goals in its last five games, a far cry from the back-to-back seven-goal outings the Black Knights had in November against AIC and Bentley.
• Please, no tourneys: Army has yet to produce a victory in any regular-season tournament game this decade (0-7-1).
• Lakers swamped: Mercyhurst was swept at home by Michigan Tech, 3-2 and 5-1. It was the first pair of home losses for the Lakers since Sacred Heart escaped Erie with two wins on Feb. 9-10, 2007. Mercyhurst split a pair at Michigan Tech to open the 2005-06 season.
• National leaders: Army sophomore Owen Meyer ranks 10th in goals per game (0.67). … The Holy Cross power play ranks fourth (23.2 percent). … Sacred Heart's combined special teams rank second in overall effectiveness. RIT is eighth and Connecticut is 10th. . … In penalty minutes per game, Mercyhurst ranks fifth (18.1), Sacred Heart seventh (17.2) and Canisius eighth (17.1).
• Looking ahead: Canisius and Connecticut split two games in Storrs last season. This time they play a set at the Pepsi Center in Amherst. … Bentley and Holy Cross split two games last season at Bentley. They play two at the Hart Center in Worcester. … Army has taken the last three games and five of the last six from Mercyhurst, including two last season in West Point. The teams meet in Erie this weekend. … Sacred Heart swept three games from AIC last season and is 6-0-1 in the last seven over two campaigns. The teams meet in Milford.
A variety of sources were utilized in the compilation of this report. Ken McMillan can be reached at ken64@insidecollegehockey.com.