January 17, 2008
Army Defends The Homeland
By Ken McMillan
There's no need to check the bank transactions for Army coach Brian Riley.

Riley insists there is a reasonable explanation as to why his hockey team is about to embark on an unprecedented nine-game homestand in Atlantic Hockey play, and there were no payoffs.
Atlantic Hockey Notebook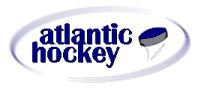 "The league certainly didn't do that," Riley said. "I was able to switch some games, and we flip-flopped some weekends."

The result is a homestand which any team in any sport would love to have – well, except for the road-warrior New York Giants. Army hosts Canisius this weekend, followed by series with Air Force, Connecticut and Holy Cross and the opener of a home-and-home with American International on Feb. 15.

Of course, there is inherent pressure to produce at home and make headway in the standings.

"We need to take advantage of this part of our schedule," said Riley, whose club has been in a freefall since the advent of December (0-6-1). "We have nine games at home to find a way to come up with some points, because when it's all said and done, one or two points could be the difference (in hosting a playoff)."

Army's goals-against has gone up a tick – 2.15 over the first 13 games; 3.29 in the last seven – and the offense has stayed on vacation. The Black Knights have been held under three goals during the winless streak despite outshooting the opposition in five of the seven contests.

"It's not like we're not getting opportunities," Riley said. "We're just not capitalizing. To go with that, it seems every game we're giving up a soft goal. When your team is struggling to score, it puts pressure on your goalies and puts them in a position where they can't give up soft goals. For whatever reason, that is happening."

A shuffling of goaltenders has not been the fix-all. Riley turned to freshman Jay Clark (1.78, .934) and sophomore Joey Spracklen (1.79, .924) in last weekend's set at Mercyhurst. Clark stopped 19 of 22 shots in a 3-0 shutout loss on Friday. Spracklen stopped 27 of 31 shots in a 4-2 loss on Saturday. In his last two starts, incumbent Josh Kassel (2.78, .890) gave up four goals at Connecticut and allowed three goals in less than 16 minutes against Merrimack.

Army (6-11-3, 6-6-2) opened the weekend in fourth place in Atlantic Hockey and came out seventh, one point out of a home playoff berth.

Riley stresses it's not time to panic.

"I really believe that these guys have been working hard, and they probably deserve a better fate than they have these last five games," he said. "When you are in there long enough, these things happen."

The seven-game winless streak is the longest since Army opened the 2005-06 season with seven losses and tied the eighth game.

Army has played the last three and a half games without captain Chase Podsiad – the defenseman went down with a leg injury during the Union game, and his status is still week-to-week. Freshman Pat Copeland and junior Mark Tilch have started in his place.
SEEN AND HEARD IN ATLANTIC HOCKEY
A Nice Gesture: Army is going to be pulling double-duty on Saturday night at Tate Rink. Right after the conclusion of its game with Canisius, about a dozen Army players will participate in a 20-minute sled hockey exhibition game with the Long Island Rough Riders, a club team for disabled players. The selected Army players will strap on the twin-bladed sleds, receive a few minutes of instruction from the Long Island coaches and players, and head right into the game.

"They're going to get shellacked," mused Rough Riders president Bryan Blomquist. "All I tell my kids is load up the net quickly because as soon as they (Army) learn the sleds, it's all over."

Most of the Rough Rider players are ages 12-to-23, although there is a 50-year-old goalie who lost a leg and a 51-year-old defensman with cerebral palsy. The team has paralysis victims from motor vehicle accidents, as well as players who are mentally retarded, or have Down syndrome, dystonia and spina bifida.

"These kids love hockey so much that there is nothing to hold them back to play this game, said Army second-year assistant Brian Sherry, who came up with the idea to play the game.

"Hopefully they will take it easy on our guys," said Army head coach Brian Riley.

Inside College Hockey will have a follow-up feature next week.
Great Weekend Getaway

Sacred Heart at RIT (Fri.-Sat.)
Fresh off a three-point weekend, Sacred Heart has pulled itself into a tie for second place with RIT. Both teams have played well of late, earning points in three of their last four games. Matt Smith (13 goals) and Simon Lambert (10 goals, 15 assists) pace the RIT attack, and Louis Menard is one of the league's top netminders. Sacred Heart has spread its scoring around and still has dangerous players in Bear Trapp and Alex Parent. RIT swept a pair at Sacred Heart last season.

While you're there: Visit the Ritz Sports Zone after the Friday game and enjoy the Jack Swift Band – it's Dave Matthews and Johnny Cash all rolled up into one music group. On Saturday, it's time for Karaoke Night at the Ritz. RIT is also hosting basketball doubleheaders on both days at next-door Clark Gym.

Stick Salute

Hats off to the Army hockey team for agreeing to a game of sled hockey against a Long Island club team made up of disabled youngsters. It should be a humbling and inspiring experience all wrapped up in one fun contest.

Bench Minor

The penalty box keepers were kept busy as Connecticut and Canisius combined for 29 penalties last Saturday. We all know hockey is a rough-and-tumble game but six unsportsmanlike conduct calls and eight infractions for hitting after the whistle means these guys lost their heads.
FRIES AT THE BOTTOM OF THE BAG
• Hobey Baker nominees: Twenty Atlantic Hockey players have earned spots on the Hobey Baker fan ballot. American International, Army, Bentley, Carnisius and Holy Cross each received three nominations. Mercyhurst and Sacred Heart each had a pair. Defending league champion Air Force received just one – Eric Ehn, a finalist for the award in 2007.
The nominees, listed alphabetically: Kyle Bushee, Canisius; Joe Calvi, Bentley; Ben Cottreau, Mercyhurst; Eric Ehn, Air Force; Luke Flicek, Army; Josh Heidinger, Canisius; Bryce Hollweg, Army; Jaye Judd, Bentley; David Kasch, Canisius; Matt Lundin, Mercyhurst; Mike McMillan, AIC; Owen Meyer, Army; Alexandre Parent, Sacred Heart; Dain Prewitt, Bentley; Dan Ramirez, AIC; Dale Reinhardt, Holy Cross; Brodie Sheahan, Holy Cross; Everett Sheen, Holy Cross; Jereme Tendler, AIC; Bear Trapp, Sacred Heart.
Addendum: Former Army player Ryan Cruthers was nominated from Robert Morris.
• Bagels for two: Canisius sophomore Andrew Loewen stopped all 26 shots from Connecticut for his second shutout of the season, a 4-0 decision on Saturday. Loewen stopped 34 shots in his 4-0 win over Mercyhurst on Nov. 30.
• Quick as 1, 2, 3: Visiting Bentley scored three goals inside of 18 seconds early in the third period as the Falcons posted a 6-4 win at Holy Cross on Friday. Blake Hamilton scored at 1:55, and Erik Peterson scored at 2:02 and 2:13 (he completed his hat trick with an empty-netter).
• 289, if by conflict: You didn't need Paul Revere to signal what was going to happen on Saturday night in Worcester. Only 289 fans showed up to watch Holy Cross beat Bentley, 4-2. That's because the New England Patriots had the temerity to play opposite the Crusaders. The faithful got to see four different scorers and Adam Roy stop 36 of 38 shots. Holy Cross snapped an eight-game winless streak (0-4-4). Bentley's Joe Calvi was chased after two periods, having allowed four goals on 16 shots.
• Long time coming: There was a time when Mercyhurst absolutely dominated Army, but the Black Knights had won five of the last six meetings. The Lakers answered last season's two-game sweep with one of their own, beating Army 3-0 and 4-2. Brett Robinson broke a scoreless draw in the 46th minute, and Matt Lundin (2.63, .925) made 29 saves for his first shutout in a Laker uniform. Matt Fennell scored twice for Mercyhurst in the nightcap, and Ryan Zapolski stopped 35 of 37 Army shots for his second varsity win. Army was 2-for-19 on the power play.
• Don't share the water bottles: A flu bug sickened 15 Army players last week, which forced Riley to shuffle some lines against Mercyhurst, but he gives all the credit to the Lakers for sweeping his team.

"They are definitely a team that will be battling for home ice (in the playoffs)," Riley said of Mercyhurst. "They have the kid (Matt) Lundin in goal, who is very strong for them – you can tell he can win games by himself. They have some experienced (defensemen) back there. They have (Ben) Cottreau, who can score in bunches."
• Tuesdays in West Springfield: Okay, it's not the title of Mitch Albom's next book, but Holy Cross and American International have played on back-to-back Tuesday evenings. AIC took the opener, 3-2, on Jan. 8, and Holy Cross bounced back with a 5-3 win this week. There were eight different goal scorers. Adam Roy earned the win with 31 saves on 34 shots.
• Saluting TV coverage: Atlantic Hockey receives not one, but two national telecasts next weekend. The service academy series between Air Force and Army – also a rematch of last season's title game – will be held Friday, Jan. 25, and Sunday, Jan. 27, at West Point's Tate Rink. Friday's game will be aired by CSTV at 8 p.m. ET. Sunday's game (moved from Saturday for TV purposes) will be broadcast by ESPNU at 4 p.m. ET.
• Looking ahead: Canisius travels to Army for a series. The two teams are tied for seventh place, one point out of a home playoff berth. The teams split in Buffalo last season. ... Connecticut hosts Mercyhurst in a Friday-Saturday set. The teams split a pair in Erie last season after Mercyhurst took all four meetings in 2005-06. ... Air Force hosts Denver on Friday and travels to Colorado College on Saturday. The Falcons lost 2-1 to both teams last season. Air Force is 2-1-1 in non-league contests this season. ... Holy Cross hosts Quinnipiac in a Saturday afternoon tilt. The Bobcats put a 7-0 bruising on Holy Cross last season. The Crusaders are 1-1-3 in non-league games this season.
A variety of sources were utilized in the compilation of this report. Ken McMillan can be reached at ken64@insidecollegehockey.com.