February 8, 2008
Trapp Makes a Point, Six Times Over
By Ken McMillan
It was a line that Shaun Hannah could not pass up.
Junior Bear Trapp set a Sacred Heart record with six points — two goals and four assists — in a 7-3 win over Canisius on Friday night at Buffalo State Arena. Trapp had missed three-plus games with an unspecified injury, and Hannah was thrilled to have his star back in the lineup.
Atlantic Hockey Notebook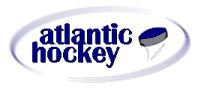 "He came back hungry as a bear," Hannah said.
Shaun will be playing the Milford Pavilion all week. Remember to tip your waiters.
Seriously, Trapp had a game for the ages. His six points came in a span of less than 31 minutes. First, he set up Nick Johnson's eighth goal at 2:23 of the second period. His next two points came on the power play: he tallied his seventh goal at 7:11 and then set up Erik Boisvert's sixth goal at 8:24.
Canisius managed to tie the game at 3-3, but Trapp set up Johnson's second goal of the night at 16:42. In the third period, he added two more power play points, scoring his eighth goal at the 4:40 mark and then setting up Boisvert's seventh goal at 13:11.
The four assists is also a Sacred Heart Division I record.
"I had that feeling about our team, actually,'' Hannah said. "They really skated well and played hungry and determined and executed well. Bear was shooting the puck and executing the play. If he wasn't shooting, he was making a good play to somebody who could score."
Believe it or not, it was Trapp's first multiple-goal effort of the season and the sixth of his career — his best outing was a hat trick against Connecticut during his freshman season, and he had a pair of four-point games that same season.
Trapp leads Sacred Heart with 26 points (eight goals, 18 assists). He posted 43 points as a freshman and added 40 as a sophomore, and now has 109 for his career.
"I think he's having a good year,'' Hannah said. "I think things are progressing well for him. He is doing the things that he has to do."
"He is the type of kid that is always up for a challenge. If guys are going to check him closer, he's going to play harder. He proved that in his sophomore year — teams played him tighter and he rose to that challenge.''
Trapp played on a line with high-scoring Pierre-Luc O'Brien and Alex Parent as a sophomore. This season he is playing the right side with Eric Giosa and centerman Nick Johnson — Hannah said it's three players who share similar abilities with shooting, digging the puck out of corners and playing well around the net.
"It takes a while for a group to get accustomed to each other,'' Hannah said. "His line is coming together real well."
SEEN AND HEARD IN ATLANTIC HOCKEY
Poor Finishers: Sacred Heart used to be the most-feared third-period team in Atlantic Hockey. The Pioneers pumped in 50 goals in the final stanza last season. There has been a huge power drop-off this season as Sacred Heart's production has dropped to just 16 third-period goals, second-lowest in the league.
"We weren't playing determined enough hockey in the third period to score a goal when we needed it, either to go up or tie a hockey game,'' Hannah said. "We spent a lot of time talking about it. Last weekend we made progress in that area.''
Sacred Heart had two third-period goals in Friday's 7-3 blowout of Canisius, and scored once in the third in Saturday's 4-2 setback.
Who has the best third-period offense? Air Force, with 33 goals. Couple that with Air Force surrendering only 21 third-period tallies, and that makes the Falcons a tough team to catch.
Great Weekend Getaway

Air Force at Mercyhurst
(Fri.-Sat.)

It's a top-five matchup in Erie with Air Force trying to stay a point ahead of Mercyhurst. Air Force halted a three-game slide by taking three points from visiting Bentley. Mercyhurst has surged in the last month, moving into a home playoff berth with a 4-1-3 record — the Lakers are unbeaten in four and are coming off a sweep at Holy Cross. Ben Cottreau leads Mercyhurst with 24 points, and eight Lakers have collected at least five goals. Brent Olson leads Air Force with 13 goals and 27 points, and seven healthy Falcons have at least 15 points. Mercyhurst embarks on perhaps the toughest six-game stretch of the season, all against top-five teams. Air Force is making its sixth of seven trips east, with three splits, one sweep and one empty weekend thus far. The two teams split a November series in Colorado: Mercyhurst took the opener, 5-3, and Air Force won the second, 6-2.

Stick Salute

Most players are just happy to get a single point in a game. Bear Trapp had a hand in all but one of Sacred Heart's goals in a 7-3 win over Canisius. The two goals and four helpers established a school record..

Bench Minor

The Canisius penalty kill probably had a bit of extra work in practice this week after surrendering four power play goals to Sacred Heart. Despite a recent streak of six perfect outings, the not-so-Golden Griffins rank eighth in the league and 48th nationwide in penalty kill.
FRIES AT THE BOTTOM OF THE BAG
• Home cooking: Air Force snapped a three-game losing streak, securing a 4-4 draw and beating visiting Bentley 3-1. In the opener, Josh Frider had a goal and two assists for the pilots but Bentley's Erik Peterson's second goal came with the extra attacker and just nine seconds left. On Saturday, Brent Olson provided a third-period insurance goal for Air Force and Andrew Volkening stopped 25 shots for his 13th win of the year.
• Really good home cooking: Army has won five in a row and is 5-1 on its current nine-game homestand. The Black Knights swept Connecticut, 3-1 and 6-0, with nine different players scoring. Goalie of the week Josh Kassel made 15 saves on Friday and 26 on Saturday, posting Army's first shutout of the season and his first since blanking Connecticut, 3-0, on Jan. 27, 2007. Kassel allowed just one goal in each of the four games prior to his fifth career shutout.
It was the fourth time the Huskies have been blanked this season (the most since 2004-05), and UConn fell to 4-10-1 on the road. The line of sophomore Eric Sefchik (career bests of three assists and four points), Robb Ross and Drew Pierson each had a goal and totaled eight points. Army won the season series, 3-1.
• Road show: Mercyhurst traveled to Worcester, Mass., and took a pair from Holy Cross, 6-3 and 2-1. The Lakers have points in five of their last six road games. Holy Cross jumped out to a 2-0 lead but Mercyhurst scored the next five. Steve Cameron had two goals and five players registered multiple points. The six-goal outburst was the second of the season for Mercyhurst.
Laker goalie Matt Lundin had 24 stops on Friday and 29 on Saturday, including all 13 in the third period. Adam Roy gave up five goals and was chased after two periods on Friday. He came back the next night with a 33-save effort, but Mike Gurtler's power-play tally and Neil Graham's short-hander preserved the sweep. Holy Cross has lost four of its last five and eight of 11, and the Crusaders are 4-9-2 at home.
• And the last shall be first: Last-place American International College has managed to beat first-place Rochester Institute of Technology not once, but twice this season, this after nine losses to the Tigers. AIC picked up two goals from Chad Richardson and Dan Ramirez was 54 seconds away from a shutout after stopping a career-best 43 shots. RIT restored order on Saturday as defenseman Justin Hofstetter and Simon Lambert each scored two goals for the Tigers.
• Touchdown: Sacred Heart's 7-3 win at Canisius on Friday was the Pioneers' highest offensive output of the season and the most goals since an 8-3 win over Connecticut on March 3, 2006. Even with the 4-2 loss on Saturday, Sacred Heart won the regular-season series, 2-1-1.
• Nice job, rook: Canisius forward Cory Conacher was named the league's rookie of the week for the second time this season. Conacher had an assist in the 7-3 loss to Sacred Heart and added two goals and an assist the next night. Conacher has three goals and eight assists in 10 outings for the Golden Griffins.
• Let 'er rip: Army fired 51 shots on Connecticut on Saturday. It was the first time the Black Knights have reached 50 since Dec. 8, 2005, against AIC. Thanks to Army's aggressive shooting, Connecticut goalie Beau Erickson surpassed Michigan State's Jeff Lerg as the nation's busiest netminder with 774 saves this season.
• Not again: Bentley's 4-4 draw with Air Force was the third in a row for the Massachusetts club, the first time that has happened since the 1994-95 season. The six ties this season is a school record and ties the Atlantic Hockey record.
• Scoring from the blues: Air Force blueliner Greg Flynn ranks seventh in the nation in scoring for a defenseman with 21 points.
A variety of sources were utilized in the compilation of this report. Ken McMillan can be reached at ken64@insidecollegehockey.com.