February 14, 2008
Kassel Keeps Army Opponents Out
By Ken McMillan
Though still a junior at West Point, Army goaltender Josh Kassel may want to apply for the job as Secretary of Defense.
Kassel is enjoying the best streak of his hockey career. He is unbeaten in his last seven games and is sporting a goals against of 0.71 and save percentage of .973 during the span – that makes Kassel the hottest goaltender in NCAA Division I.
Atlantic Hockey Notebook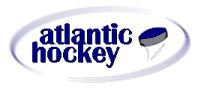 "That's a pretty good stat to carry around," Kassel said of his super-hot numbers.
The Black Knights have not lost since Jan. 18, when Canisius posted a 3-0 setback against Kassel. That night, Kassel asked coach Brian Riley – who was rotating his three goalies to find a hot hand – to give him another opportunity to keep his starting job. Riley thought it over, gave Kassel the nod and hasn't regretted it since.
Kassel followed with three 2-1 wins over Canisius and Air Force (twice) and a 3-1 triumph over Connecticut. He posted consecutive shutouts over UConn (6-0) and Holy Cross (2-0). His scoreless streak of 160 minutes, 49 seconds came to an end on Saturday but Army rallied for the 1-1 tie with the Crusaders.
"I was probably looking at the scoreboard every 10 seconds," Kassel admits. "I hate thinking about the word 'shutout.' It's so hard not to (think about the streak) and keep your mind off of that."
During this stretch, Army has surged from seventh place in Atlantic Hockey to one point out of first place. Army has a home-and-home with seventh-place American International and could grab sole possession of first with Rochester Institute of Technology playing only a non-league contest.
"With the six wins and tie, we're right back where we need to be," Kassel said.
Kassel has lowered his goals against to 2.07, tops in the league and No. 10 nationally. His save percentage of .918 is second in the league and 22nd nationally. "It's definitely a pretty good honor to see some of the other names on (those stats) list, guys at big-time schools."
Riley said every team and every goalie goes through some adversity during a season but he was confident his incumbent Kassel would play himself back into starting contention.
"I knew competition would bring out the best in everybody," Riley said. "I knew when he got his next opportunity he would be hungry and ready to go."
Kassel said he's done a better job controlling his rebounds – thus limiting second-chance opportunities – and not dwelling on the goals that he allows. He also said his defense is doing a great job letting him see the shots. Riley said his goalie got out of a stretch where he was allowing some soft goals.
Standing 6-foot-2, Kassel takes up a lot of space in net – that, coupled with his sound positioning, allows the native of Greensburg, Pa., make his job look effortless.
"His style is such where he is not real flashy," Riley said. "He is a big kid and he just finds a way to make sure the puck hits him."
Kassel is already etching his name in the Army record books, which is ironic since Riley used him only once during his freshman season since he had all-star Brad Roberts. Kassel is on pace to break Ron Chisholm's goals against mark of 2.18 set in 1961-62, and ranks third in save percentage behind only Jack Shepard (.920, 1962-63) and Chisholm (.919, 1961-62). Among career marks, Kassel's goals against of 2.22 and save percentage of .915 trails only Shepard (2.20 and .920). His six career shutouts ranks fifth and his 29 wins is only five away from making the Academy's top-10 career list.
Can Kassel keep up his streak?
"You're asking an awful lot of him to do that," Riley said, "but if you were to ask him, I think he feels very confident that he can keep that up. We just have to do a good job in putting him in a position where he can keep these numbers where they are at."
SEEN AND HEARD IN ATLANTIC HOCKEY
Can't We Just Get Along: Rochester Institute of Technology and visiting Canisius engaged in a wild brawl late in the third period of Saturday's 4-1 RIT win, an incident which is making the rounds on video websites such as YouTube. The referees assessed 225 penalty minutes and six game disqualifications for the fight, including both goaltenders.
YouTube Videos: One | Two | Three
For Canisius, goalie Taylor Anderson, Josh Heidinger and Carl Hudson received the 10-minute game disqualifications (Hudson had two). For RIT, goalie Louis Menard and Ricky Walton were DQed.
In all, Canisius received 29 penalties for 139 minutes and RIT were penalized 25 times for 112 minutes. Outside of the brawl, Canisius had six penalties and RIT had seven.
The fallout continued on Valentine's Day as Atlantic Hockey commissioner Bob DeGregorio extended penalties on four players from each side. Hudson and Walton have been suspended for the rest of the regular season. Along with sitting out the Sunday series' finale, additional one-game suspensions were levied against Phil Rauch, Jason Weeks and Anderson from Canisius, and Tyler Mazzei, Stephen Burns and Menard for RIT.
"Atlantic Hockey, the NCAA and the culture of collegiate hockey will now allow or condone fighting," DeGregorio said. "This was not representative of the student-athlete experience that Atlantic Hockey and its members are striving to achieve."
The athletic directors from both schools support DeGregorio's additional suspensions.
"We fully support the decisions made by the commissioner and his staff," said Bill Maher of Canisius. "We have high expectations and standards for our student-athletes and in this case we failed to meet those standards. We regret that this incident occurred, however, now that the punishments have been distributed, we are ready to move forward with the remainder of the season."
"It is with great regret that RIT and our proud hockey program played a role in this incident," said Lou Spiotti of RIT. "It does not reflect well upon our student-athletes and staff, the Atlantic Hockey Association, and the game of college ice hockey. We are in support of the measures taken by the league office and will do everything in our power to prevent this from ever happening again. It is our intent to use this as a learning experience and move on with the remainder of the season as a strong partner in Atlantic Hockey."
RIT coach Wayne Wilson said it was an unfortunate incident.
"When tempers boil over, it's a frustrating situation," Wilson said. "For us, the game was in hand … there was seven minutes left. You just want to get the game over with. But when you are in a competitive sport and you are competing, things can boil over.
"It's not something we're proud of at RIT. We've never had this situation. I've been here nine years and I've never been in that situation ever, or close to it. I am disappointed in myself, for our players and for our school that it wasn't handled differently. It's a black mark on hockey. You have to show restraint. We've obviously got a lot of educated people on campus. You have to know right from wrong. That's what college hockey is all about, competing as hard as you possibly can within the rules of the game."
In the series finale on Sunday, RIT received 11 minor penalties and Canisius had 14 – each team scored three power play goals as Canisius escaped with a 5-4 win utilizing five different goal scorers.
Heidinger's subsequent suspension snapped his string of appearing in all 63 games of his career.
FRIES AT THE BOTTOM OF THE BAG
Great Weekend Getaway

Mercyhurst at Sacred Heart
(Fri.-Sat.)

Sacred Heart is looking to move into first place and Mercyhurst could do the same with Air Force and RIT idle and a bit of help. Sacred Heart is coming off its second weekend sweep of the season, and has scored 19 goals in the last four games. Despite a shutout loss to Air Force on Saturday, the Lakers have received a more consistent offensive effort during the new year, scoring at least three goals seven times. Bear Trapp, Alex Parent and Eric Giosa lead SHU with 10 goals apiece. Ben Cottreau, Brandon Coccimiglio and Steve Cameron lead Mercyhurst with eight apiece. The teams played a pair of overtime games in Erie in November: Giosa had the game-winner for Sacred Heart in the opener and the teams deadlocked 2-2 in the second meeting.

Stick Salute

Thumbs up for Atlantic Hockey commissioner Bob DeGregorio for taking a bold stand and assessing additional penalties for eight players involved in the ugly RIT-Canisius brawl last week. The NCAA rules already call for one-game suspensions but the extra step taken by DeGregorio should send a clear message to the league – and the rest of college hockey, for that matter – that full-scale melees should never be tolerated and excused as "just part of the game."

Bench Minor

There is no place in organized hockey for full-scale brawls, such as the one between RIT and Canisius last Saturday. Leave that for the beer leagues.
• Houston, we have separation – The home-ice playoff spots are headed for clinchings with a five-point separation between the top half and bottom half of the league members, although the race for playoff positioning is tight in both halves.
RIT holds a one-point lead on Army and Sacred Heart, but the Tigers have played two more games. Air Force is one point out of second and a point ahead of Mercyhurst, but again the Falcons have played two more games.
The magic number for assuring road trips in the first round: Connecticut five points; AIC, Bentley and Holy Cross six points; Canisius eight points.
• Everyone gets a bagel – With Army's 2-0 victory on Friday, Holy Cross was the last Atlantic Hockey team to be shut out this season. Current game-scoring streaks: Air Force 27, Bentley 26, Sacred Heart 13, AIC 13, Army 7, RIT 5, Canisius 4, Holy Cross 1, Connecticut and Mercyhurst 0.
• What's a shutout? – Holy Cross has not posted a defensive shutout since late in the 2005-06 season. The streak has reached 69 games. Tony Quesada was the last Crusader to pitch a shutout, stopping 26 saves in a 1-0 win at Bentley on March 3, 2006. Since then, Holy Cross netminders have allowed just one goal on 11 occasions, including six games this season. Current games without a shutout: Holy Cross 69, AIC 37, Bentley 23, RIT 14, Mercyhurst 9, Canisius 6, Connecticut 5, Army 1, Air Force and Sacred Heart, 0.
• Skidmarks – Connecticut has dropped four in a row. Army, AIC, Connecticut and Mercyhurst own the season-long streaks of five losses. The league record will not be broken this season since Connecticut (2005-06) and AIC (2006-07) share the league record with 12 consecutive setbacks.
There have been 40 streaks of at least four consecutive losses in the five seasons of Atlantic hockey play, and 12 which have reached at least a half-dozen.
• Nutmeg kings – Sacred Heart wrapped up a four-game sweep of Connecticut with a 6-4 road win and 4-0 home shutout. In fact, both of Stefan Drew's shutouts this season have come at the hands of the Huskies (Nov. 3 was the first) – his other two came against Army in his freshman season and against Canisius in his sophomore year. Bear Trapp had two goals and four Pioneers had two points in the opener. The two weekend sweeps are the only ones for Sacred Heart this season.
• A handful of nothing – Connecticut has been shut out five times this season, tying the league record set by Army three times and AIC twice.
• Western New York pride – RIT and Niagara resume their non-league series this weekend. Niagara has taken both previous meetings, 3-2 at Niagara in Nov. 2005 and 5-3 at RIT in Jan. 2007. Niagara coach Dave Burkholder played goalie for RIT's national championship team so there is extra incentive on the line.
"The game itself has a lot of fan interest," said RIT coach Wayne Wilson. "We've had tremendous crowds both here and there. For teams in Western New York, it's nice to know you don't have to travel far for a non-conference game. They have done well in (College Hockey America) so it's a great series."

• Big Griffin – Canisius, behind sophomore netminder Andrew Loewen, leads the league with three shutouts, one ahead of Army (Josh Kassel) and Sacred Heart (Stefan Drew). The league record is five, set by Army in 2005-06 (all by Brad Roberts) and tied by Air Force in 2006-07 (three goalies).
• Working overtime – There have been 10 instances of Atlantic Hockey teams playing in three consecutive overtime contests, and five of them have occurred this season. Holy Cross established a league record with four such contests and another league mark for four consecutive ties. Bentley is the only other team to post three consecutive draws, also this season. RIT, Mercyhurst and Sacred Heart also played in three overtime games in a row this season.
• Makes you think twice – The Sunday afternoon game between RIT and Canisius in Buffalo was delayed 50 minutes. White-out snow conditions caused a 36-car pile-up on Interstate 390 on the outskirts of Rochester, killing one and injuring 25. Rescue officials commandeered some buses that were supposed to pick up the RIT team and used them as warming shelters for drivers as temperatures dipped to 18 degrees.
• Twice the buzz – American International swept a series from Bentley, winning 5-2 at home and 6-5 in Waltham. The Yellow Jackets used five goal scorers on Friday, with Mark Pavli earning three points. AIC squandered a 5-2 third-period lead but Greg Genovese stemmed Bentley's three-goal rush with his game-winner with 7:51 to play. Jereme Tendler had a pair for AIC. Gone wasted for Bentley was two goals from Blake Hamilton and four points from Tom Dickhudt. AIC's Dan Ramirez collected 46 saves. It is AIC's second sweep of the season, having taken a home pair from Canisius in November. AIC won the season series, 2-1-1.
• Lakers, Falcons split – Mercyhurst posted a 3-1 victory over Air Force in their series opener, but the Falcons answered with a 7-0 shutout, their first of the season. Six Falcons scored, with Josh Frider netting a pair. The seven goals was the most since Air Force dropped the same total on Alabama Huntsville in the Lightning College Hockey Classic in Tampa, Fla., in Oct. 2006. The seven goals allowed was the worst effort for Mercyhurst since Ferris State posted a 7-1 win on Oct. 13, 2006, and the largest margin since Holy Cross pinned a 10-3 setback on the Lakers on Nov. 11, 2005.
• Looking ahead – AIC and Army play a home-and-home. The Friday game at West Point caps Army's nine-game home stand (7-1 thus far). Army swept a pair from AIC in November, winning 4-3 in West Springfield and 7-1 at home. … Connecticut and Bentley play a home-and-home, starting at Waltham and finishing in Storrs. The team traded road wins in November, Bentley winning 4-2 and U.Conn prevailing 3-2. Connecticut took three of four last season, including both at home. … Sacred Heart hosts Mercyhurst for a set. The Pioneers escaped Erie with three of four points in a pair of overtime contests. Sacred Heart swept all four games last season. … Holy Cross travels to Canisius for a Saturday-Sunday set. The teams split a pair in Worcester in November: the Crusaders won the opener 3-2 and the Golden Griffins bounced back with a 4-2 victory. … Rochester Institute of Technology hosts Niagara in a non-conference game on Saturday. Niagara won 5-3 at RIT last season. The Tigers are 2-3 in non-league affairs, beating Cornell and Minnesota and losing to Colgate, Bowling Green and Boston College.
A variety of sources were utilized in the compilation of this report. Ken McMillan can be reached at ken64@insidecollegehockey.com.