March 13, 2008
Playoff Failure in '07 Motivated Army in '08
By Ken McMillan
All season long, Army has been unable to shake a nagging memory from last season. The Black Knights reached the Atlantic Hockey title game only to be humiliated by Air Force, 6-1.
Finishing one win away from the NCAA tournament was hard to swallow, and a veteran Army lineup set to fix that this season.
Atlantic Hockey
REGULAR-SEASON RECAP
PLAYOFF PREVIEW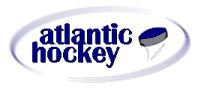 Army got off to a slow start but charged from eighth place on Jan. 18 to clinch its first regular-season title on the final night of the season.
Rochester Institute of Technology won the regular-season crown in their first Atlantic Hockey season, and finished just two points out of first this time. Air Force lost Hobey Baker candidate Eric Ehn to an injured leg and still managed to finish a close third. Sacred Heart finished fourth, keeping alive its streak of nine consecutive top-five finishes.
Mercyhurst fell out of the upper division for the first time last season, but regained a tiny bit of swagger by finishing fifth and gaining home-ice advantage. Canisius gained four points and three spots to finish sixth, before being ousted by Mercyhurst in the playoffs. Graduation losses made it tough for Connecticut to repeat as a Final Four entry and the Huskies dropped into sixth. Bentley, Holy Cross and American International rounded out the standings, and all were swept in the first round.
THE FAVORITE
There are few teams in college hockey that have enjoyed as much success over the past two months than Army. The Black Knights are 13-1-1 in their last 15 games, and defense has been the key. Josh Kassel's MVP goaltending and a solid defensive corps have produced five shutouts, six one-goal games and three two-goal outings since mid-January.
Army relies on a veteran lineup with 12 seniors. The Black Knights are 4-1 in their last five post-season games and understand how to play playoff hockey.
THE GATE CRASHER
Rochester Institute of Technology has spent the past two seasons in playoff pergatory. When the Tigers were promoted to Division I, the reparation was one year of independence and one season of insignificance as a newcomer to Atlantic Hockey. In Seinfeld "Soup Nazi" terms, "No playoff for you!"
The Tigers made the regular-season their playoff and won the Atlantic Hockey title in their first go-around but it rung hollow as Rochester's Blue Cross Arena hosted the tournament for the first time and the "home" team wasn't invited.
RIT should drag along a couple thousand crazy fans to BCA this weekend, which may be just enough support to give the Tigers a major boost and the Atlantic Hockey crown they really crave.
Atlantic Hockey
Final Five Preview
No. 5 Mercyhurst vs.
No. 4 Sacred Heart
M: 13-18-7 (11-10-7 Atlantic)
SHU: 16-18-3 (14-11-3 Atlantic)
Season Series: Sacred Heart leads 2-1-1.
Laker Fact: Mercyhurst's last semifinal appearance came in 2006
Pioneer Fact: Sacred Heart has averaged four goals in its last five playoff games
How Mercyhurst Wins: Matt Lundin is playing well of late in nets and could easily backstop the Lakers to a couple wins. Any team with Ben Cottreau lining up at forward is a dangerous threat.
How Sacred Heart Wins: The Pioneers use Alex Parent and Bear Trapp on separate lines. Stopping one is tough, stopping both is near impossible.
No. 3 Air Force vs. No. 2 RIT
AF: 19-11-6 (14-9-5 Atlantic)
RIT: 19-11-6 (15-8-5 Atlantic)
Season Series: Tied 2-2-0.
Falcon Fact: Air Force has won five consecutive Atlantic Hockey playoff games
Tiger Fact: RIT won only other game at Blue Cross Arena, 4-1 over Cornell
How Air Force Wins: Andrew Volkening discovered a hot hand in last year's playoffs and has wielded a hot glove of late, going 7-1-2 in his last 10.
How RIT Wins: The Tigers have won five in a row and have scored five goals in each of the last four games. Scoring like that will win most playoff games.

Mercyhurst/Sacred Heart vs.
No. 1 Army
A: 19-13-4 (17-8-3 Atlantic)
Season Series: Army leads Sacred Heart 3-1-0, sweeping the final weekend. Mercyhurst leads Army 2-0-0, and is lone Atlantic team to sweep the Black Knights, taking two in Erie in January.
Black Knight Fact: Army has four playoff wins in past two years, and just one in its first three seasons of Atlantic Hockey play.
How Army Wins: Count on Josh Kassel to make all the necessary saves in net. Army scored nine goals each of the past two weekends but scoring will get tougher in the later rounds.
INCH'S ALL-ATLANTIC HOCKEY TEAM
F – Simon Lambert, RIT
Atlantic Hockey's likely scoring champ carries an 11-point lead into the final playoff weekend. With 21 goals and 30 assists, the senior from Ste.-Therese, Quebec, is tied with teammate Dan Ringwald for the league lead in helpers. His 51 points ranks sixth in MAAC/AHA history, and he needs one assist to move into a tie for eighth. Lambert has got the job done on the power play, posting seven goals and 22 assists.
F – Alex Parent, Sacred Heart
The senior forward ranks second in points (40). His 19 goals is fourth-best in the league. The skater from Boisbriand, Quebec, is a shade under a point-per-game producer in his career with 141 points in 143 contests, tying him for sixth in all-time scoring in MAAC/AHA play and three points out of fourth. With 54 goals, he is one tally away from ninth all-time. His 87 assists ranks sixth.
F – Matt Smith, RIT
The top goal scorer in Atlantic Hockey (27) is tied for third in points (39). He needs just two goals to tie the MAAC/AHA mark. Smith leads the league in power play goals (a league-record 17) – almost double that of any scorer – and is second in power play points. With three man-advantage points he will set the league record. The Toronto native leads the league in game-winners (five), and notched hat tricks in both playoff wins last weekend.
D – Dan Ringwald, RIT
The sophomore is the leading point getter (33) and assist man (30) among defensemen. His 33 points is fifth-best among blue liners in MAAC/AHA history. Ringwald ranks third in power play points (35) and tied for the league lead in power play helpers (22). The Oakville, Ontario, skater helped lead RIT to a second-place finish, and posted a plus-nine rating.
D – Greg Flynn, Air Force
The junior leads all defensemen in goals (8) and is second in points (30). The Lino Lakes, Minn., product has one of the best ratings in the league at plus-15. He leads a Falcon unit which dropped its goal against from 2.67 last season to 2.33.
G – Josh Kassel, Army
The junior netminder not only leads the league in key goalie stats, he's dominating. His goals-against average of 1.84 is more than a quarter-goal better than anyone else and far better than the Metro Atlantic Athletic Conference/Atlantic Hockey record of 2.21. His save percentage of .927 is 11 points better than the competition. He is 13-1-1, with five shutouts and six one-goal efforts in his last 15 outings. You might say he's peaking at the right time.
COACH OF THE YEAR
Brian Riley, Army. In four seasons at the helm, has taken the Black Knights from a point out of last place, to a point out of a home playoff, to one win from the playoff title, to Army's first-ever Division I league banner. Riley pushed all the right buttons over the past two months, and his best decision was giving his incumbent goalie just one more chance. Josh Kassel responded with a 13-1-1 streak which has carried into the final playoff weekend.
PLAYER OF THE YEAR
Josh Kassel, Army. If there was an award for comeback player of the year – within the same season – Kassel would glove it. Following a 3-0 setback to Canisius on Jan. 18, Kassel had a 2.80 goals against, an .888 save percentage, no shutouts and a 5-8-1 record – Army's fifth consecutive loss extended a winless streak to eight games, and the eighth-place Black Knights were two points out of last.
Kassel went up to Riley after the game and asked for another chance to prove himself the next night. A 2-1 win over Canisius was the start to a six-game win streak and nine-game unbeaten streak. A 2-1 loss to Bentley on Feb. 22 didn't slow Kassel down as he posted five wins since then for a 13-1-1 finish.
Army went from eighth place to first. The Black Knights became the No. 3 ranked defensive team in the nation. Kassel dropped his goals against almost a full goal and raised his save percentage 39 points.
FRESHMAN OF THE YEAR
Vincent Scarsella, Canisius. The rookie forward from Lackawanna made an immediate impact with the Golden Griffins. Scarsella led Canisius in assists (22), was third in goals (nine) and ranked 10th among league freshmen in points.
BREAKTHROUGH PLAYER
Brent Olson, Air Force. The junior forward from Baudette, Minn., saw a huge jump in production. As a sophomore, Olson produced a goal and seven assists in 22 contests. This season, Olson is tied for the team lead in goals (15) and ranks second in points (33).
FRIES AT THE BOTTOM OF THE BAG