November 18, 2003
Postcard: Wizard of Sher-wood
We're not sure what's going on with college hockey fans this season. Judging from our overflowing mailbag, there's a lot of vitriol already…just a few weeks into the year. There are a lot of misspelled words and grammatical errors, too, but that's another story.
Back to the issue at hand. To steal a line from the Black Eyed Peas, where is the love? Maybe a heaping helping of the INCH Wizard can start the healing. Keep in mind that these e-mails have been collected from the beginning of the season, which explains the timeliness...or lack thereof.
How can you rank Harvard above Maine, BU, Michigan, Denver and CC?
Public Library User, Wisconsin
Wow, pretty tough to argue with that logic. There are some cogent points in that statement.

For me, however, the bigger issue revolves around the sender of this e-mail. Public Library User? I'm playing a hunch here, but I don't think that's his or her real name. Can't you see Public Library User featured in one of those Bud Light "Real Men of Genius" commercials?

Cue inspiring music.

"Here's to you, Public Library User. You're fighting a solitary battle against the fees charged by Internet service providers. Instead of succumbing to the ogre that is corporate America, you say, 'Go to hell, AOL!' You're unwilling to integrate even the simplest computer technology into your home, but that doesn't stop you from dispensing your in-depth opinions worldwide while checking out the most recent issue of TV Guide free of charge."

For Union to be in the top 20 is ubsurd (sic). The (sic) beat Merrimack, who is mediocre, and American International who is terrible. I agree with Michigan State dropping out of the top 20 with a humiliating 2 game sweep by Ohio State, in which they were outscore (sic) 9-1. Denver needs to be moved up. They are underrated exteremly (sic). The (sic) swept Northeastern, who is mediocre. Also, you have Dartmouth at number 13?! They haven't played anybody yet. Watch for a Minnesota collapse in a couple weeks against Denver. They will also lose January 2nd and 3rd against BU. I picked BU against North Dakota in this year's championship game with North Dakota prevailing. Watch out for that.

John Lucas; St. Louis

Umm…where do I start with this? There are some decent observations here, John, but it seems as if Robin Williams organized your thoughts. But thanks for the e-mail. Can't wait to hear from you in the future. In fact, I'll watch out for that.

What is this Husky running from?
With Michigan struggling to get past Quinnipiac and Cornell being idle; why doesn't Denver move past both of them after two convincing wins over Northeastern? Thanks!

Raymond Juan, Jr.; Denver

No disrespect to Huskies fans, but isn't pretty much every win over Northeastern convincing?

Two trains – one in Minneapolis, the other in Grand Forks – leave at the same time. The northwest-bound train is traveling 35 miles per hour but must make three 10-minute stops. The southeast-bound train is moving at 30 miles per hour and makes only one five-minute stop. If the southeast-bound train reaches its destination first, will Zach Parise score more goals than Thomas Vanek this season?

Dan; Rugby, N.D.

I don't know. I have no opinion
I am a big friar (sic) fan and i (sic) think the friars (sic) should get a little more recognition for wut (sic) they have done this year. They (sic) lost only once and the team they lost to was more powerful and if losing 1 game to a better foe knocks a team out of the top 15 in this poll then this poll realy (sic) isnt (sic) that great no offense but they really should have been ranked higher. seenin g (sic) minnesota (sic) ranked a couple spots higher is also madening (sic) because they dropped 2 straight games to a weaker foe and they have a record of 1-3. maybe if they do better in a few weeks then they came (sic) earn there (sic) spot on the list. Thank you for your time.

Friar Fan

Au contraire, Friar Fan. We've given Providence plenty of recognition this season. Of course, 95 percent of it centers on the school getting rid of the classy Skating Friar in favor of the new logo, which looks like a hooded Dick Tracy. Like John Lennon said, Friar Fan, instant karma's gonna get you.

How could you leave out Eric Gagne, this year's NL Cy Young winner, as a baseball player who would look good on skates? How about Hall of Famer Ferguson Jenkins (from Ontario)?

Ed Moller; Needham, Mass.
Great call, Ed. In fact, Gagne, a Montreal native who grew up playing hockey, was on the Dan Patrick Show on ESPN Radio a few weeks ago. The Los Angeles closer hung up his skates a couple years ago, but said he would've liked to have been a solid two-way player in the mold of Michael Peca.

Fergie Jenkins could be on our team, too. We just won't let him room with Kevin Stevens.

Are you kidding? East Coast bias is thriving. Give me a break, will ya? Seven out of the top 10 teams are eastern schools. Year in and year out, Eastern colleges are overrated. Do a little more scouting. UMass couldn't beat Michigan Tech, for crying out loud. You guys need to spend a little more time watching WCHA and CCHA hockey for crying out loud. Your rankings are worthless.

David Pnewski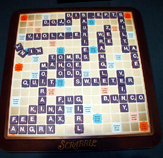 Sure it's a word...it means "livid hockey fan."
David, I'm going to come clean. I live near the East Coast…of Lake Michigan. And during my time here, I've developed a number of biases. For example, the East Coast of Lake Michigan is much better than the West Coast of Lake Huron. I would much rather watch a hockey game at Ewigleben Ice Arena in Big Rapids than in, say, Port Huron. The snow generated by the Lake Michigan effect rates highest nationally in fluffiness and shovel-ability. Of course, the East Coast pales in comparison to the Gold Coast of Lake Superior, which runs from the Keewenaw Peninsula to Marquette.

On a totally unrelated issue, what's up with your last name? No disrespect, but it looks like someone shoved a bunch of Scrabble tiles up their nose and sneezed. Triple word score!

Why is Maine ranked number 2 when they have they lead the nation in offense and defense and have a 5-0 record, while North Dakota is ranked number 1 having played only 3 games and lost one of them?

Stephen Cole

HOW CAN YOU POSSIBLY PUT SO MUCH WEIGHT INTO A TEAM THAT IS ONLY 2-1 WHEN MAINE HAS BEATEN BOTH MINNESOTA AND WISCONSIN AND STANDS AT 6-0. APPARENTLY YOUR (sic) NOT THE ONLY ONES OVERLOOKING THE BEST HOCKEY TEAM IN COLLEGE, MAINE'S OWN WEB SITE ONLY GIVES THEM A PARTIAL PAGE ON THE WEB SITE…AT THE BOTTOM…WITHOUT MUCH SAID. WHEN IS THIS PROGRAM GOING TO GET THE RECOGNITION IT DESERVES.

Brett Thayer; Minot, Maine

Very good questions, guys. And, for the first time, we'll take you inside the INCH World Headquarters war room to shed some light on how we deal with such pressing matters.
| | | | |
| --- | --- | --- | --- |
| Criteria | Maine | North Dakota | Advantage |
| Description of state | Sparsely populated, dense forests | Sparsely populated, no forests | North Dakota. Movie serial killers don't victimize teens lost on the prairie. |
| State capitol | Augusta | Bismarck | Even. Maine's reminds us of the Masters, but North Dakota's reminds us of donuts. |
| Famous alum | Stephen King | Phil Jackson | Maine. King's voice was in an episode of the "Simpsons". |
| Nickname | Black Bears | Fighting Sioux | North Dakota. I've seen black bears. They eat out of trash cans. |
| Top current NHLer | Paul Kariya | Ed Belfour | Even. Kariya's the bigger star, but he never offered a cop a billion dollars. |
| Annoying force of nature | Black flies | Floods | Maine. DEET won't keep rising river out of your rumpus room. |
| Unseemly hockey noteriety | Using ineligible players | Players that don't go to class | North Dakota. No one forfeits wins for being dumb. |
| Corporate presence | L.L. Bean | Meritcare | Maine. Durable outdoor clothing always beats managed health care. |
| Signature food | Lobster | Grinders from the Red Pepper in Grand Forks. | North Dakota. You ever tried to get a lobster at 2 a.m.? |
OOOPS! You keep forgetting to put that asterisk next to Minnesota every time you mention their two national titles. You know – the one that signifies getting a power play in overtime of the championship game on home ice for a penalty that had no bearing on the play.


JC Celia; somewhere in Maine


Adam Hauser's response: "Kiss my asterisk."
Let me preface my remarks by saying that Minnesota supporters, like a number of fans across the continent, have been great to us. But I have to side with the Maine fans on this one. It's not because I disagree with the penalty call in the 2002 title match. Regardless of the call, it's my opinion that the better team won.

That being said, when a Maine fan decides that something needs an asterisk, it must be true. Seriously, they know asterisks – witness 12 victories in 1991-92 and 11 wins and three ties in 1993 – 94 forfeited for using an ineligible player. Who am I to argue with experts?

Got a question for the INCH Wizard? Send it to inch@insidecollegehockey.com.