NCAA Tournament
West Regional Capsules | St. Paul, Minn.
Xcel Energy Center
Saturday-Sunday, March 24-25
Saturday; North Dakota vs. Western Michigan, 1:30 p.m. (TV: ESPN Syndication; ESPNU tape delay at 12:30 p.m. ET Sunday)
Saturday; Minnesota vs. Boston University, 5 p.m. (TV: ESPN Syndication; ESPNU tape delay at 3 p.m. ET Sunday)
Sunday; Regional Final, 5:30 p.m. (ESPNU)
All games available live via www.watchespn.com.
NO. 1 SEED NORTH DAKOTA FIGHTING SIOUX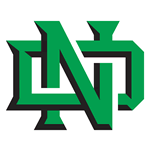 Location: Grand Forks, N.D.
Record: 25-12-3 overall (16-11-1 WCHA, fourth)
Qualified: WCHA tournament champions
NCAA Championships: Seven (1959, 1963, 1980, 1982, 1987, 1997, 2000)
NCAA Appearance: 27th (most recent, 2011)
Head Coach: Dave Hakstol
Key Players: Brock Nelson, F, So. (40 GP, 27-17—44); Danny Kristo, F, Jr. (40 GP, 18-25—43); Corban Knight, F, Jr. (37 GP, 15-24—39); Aaron Dell, G, Jr. (17-9-2, 2.64, .901)
What You Need to Know: After literally decades of controversy and distraction about the Fighting Sioux nickname, it will be gone this weekend. In accordance with NCAA rules, North Dakota will wear sweaters without the logo and nickname on them, despite the fact that by North Dakota state law, it is still officially their athletic nickname.
How They'll Advance: In sharp contrast to the North Dakota teams that won with names like Parise, Toews, and Oshie moving the puck, the shorter bench and lack of offensive depth has led to a puck possession game that limits opponents' opportunities. That said, they did score 14 goals in three games last weekend in St. Paul.
What Might Trip Them Up: The lack of depth means the Sioux often rely too heavily on the top line of Corban Knight, Danny Kristo, and Brock Nelson to move pucks and generate chances down low. If an opponent can frustrate that trio and force hulking defensemen like Ben Blood and Derek Forbort into taking penalties (as Minnesota did early last weekend) you've effectively removed the heart of their offense and their defense.
Most Recent North Dakota Line Chart

Left Wing
Center
Right Wing
Notes
29-Brock Nelson
10-Corban Knight
7-Danny Kristo
Injuries have decimated North Dakota, which moved Gleason from defense and hasn't dressed a full lineup in a month.
16-Mark MacMillan
27-Carter Rowney
15-Michael Parks
28-Stephane Pattyn
9-Mario Lamoureux
20-Joe Gleason
8-Dan Senkbeil
13-Connor Gaarder
Defense
Defense
Goalies
4-Derek Forbort
24-Ben Blood
32-Aaron Dell
Sophomores Forbort and Simpson have shown marked improvement in the second half.
2-Andrew MacWilliam
5-Nick Mattson
31-Brad Eidsness
18-Dillon Simpson
22-Andrew Panzarella
35-Tate Maris
NO. 2 SEED MINNESOTA GOLDEN GOPHERS

Location: Minneapolis, Minn.
Record: 26-13-1 (20-8-0 WCHA, first)
Qualified: At-large bid
NCAA Championships: Five (1974, 1976, 1979, 2002, 2003)
NCAA Appearance: 33rd (most recent, 2008)
Head Coach: Don Lucia
Key Players: Erik Haula, F, So. (40 GP, 19-27—46); Nick Bjugstad, F, So. (37 GP, 24-16—40); Nate Schmidt, D, So. (40 GP, 3-35—38); Kent Patterson, G, Sr. (26-13-1, 2.22, .910)
What You Need to Know: As you may have learned in this Sporcle quiz we created last week, 29 of the 58-ish Division I teams have qualified for the NCAA Tournament since the Golden Gophers' last appearance in 2008.
How They'll Advance: If you saw Friday's WCHA semifinal against North Dakota, you know the Gophers thrive on momentum; they're at their absolute best when guys like Haula and Kyle Rau are flying up and down the ice, Bjugstad is dangling, Zach Budish is crashing the net, the band is blaring, and the crowd is roaring. Let them control the flow of the game and you're toast.
What Might Trip Them Up: Watch Minnesota in games in which it doesn't control the tempo and has a hard time moving the puck; it's like they've never played together before. The Golden Gophers are creative, but not particularly adept at making something out of nothing—the garbage goal off a rebound, for example. And as you may have seen on Friday, once you get the Gophers on their collective heels, they really struggle to bounce back. Just like that Range Finder game on "The Price is Right", once you hit the stop button, it takes a while for the machine to restart.
Most Recent Minnesota Line Chart

Left Wing
Center
Right Wing
Notes
7-Kyle Rau
27-Nick Bjugstad
24-Zach Budish
Hansen and Matson are the only seniors among Minnesota's lineup regulars.
11-Sam Warning
19-Erik Haula
21-Jake Hansen
16-Nate Condon
9-Taylor Matson
17-Seth Ambroz
14-Tom Serratore
22-Travis Boyd
13-Nico Sacchetti
Defense
Defense
Goalies
4-Seth Helgeson
12-Justin Holl
35-Kent Patterson
Schmidt, who was rarely in the lineup as a freshman, has been the Gophers' top defenseman.
10-Ben Marshall
20-Mark Alt
1-Michael Shibrowski
6-Jake Parenteau
29-Nate Schmidt
NO. 3 SEED BOSTON UNIVERSITY TERRIERS

Location: Boston, Mass.
Record: 23-14-1 overall (17-9-1 Hockey East, tied for second)
Qualified: At-large berth
NCAA Championships: Five (1971, 1972, 1978, 1995, 2009)
NCAA Appearance: 32nd (most recent, 2009)
Head Coach: Jack Parker
Key Players: Alex Chiasson, F, Jr. (37 GP, 15-29—44); Matt Nieto, F, So. (36 GP, 16-26—42); Adam Clendening, D, So. (37 GP, 3-28—31); Kieran Millan, G, Sr. (20-13-1, 2.53, .925)
What You Need to Know: Despite a season filled with various off-ice distractions, the Terriers have been able to focus their efforts on the ice to the tune of 23 victories, the most since the 2009 season in which they won the national title in Washington, D.C.
How They'll Advance: The Terriers have had a balanced offense this season with five players recording more than 30 points, and they'll only go as far as their offense will take them. While Kieran Millan is one of the top goaltenders in college hockey, Boston University has yet to win a game this season when they score fewer than three goals.

What Might Trip Them Up: Boston University is the nation's second most-penalized team while also ranking 22nd in penalty-killing—not a good combination. The Terriers surrendered four power-play goals in six chances in the loss to Maine in the Hockey East semifinals. If Boston University continues to find itself in the penalty box, a hot power-play unit could end the Terriers' season.
Most Recent Boston University Line Chart

Left Wing
Center
Right Wing
Notes
18-Wade Megan
12-Chris Connolly
9-Alex Chiasson
Several Terrier forwards, notably Chiasson and Megan, have elevated their play in the absence of Corey Trivino and Charlie Coyle.
17-Matt Nieto
28-Sahir Gill
26-Evan Rodrigues
22-Ross Gaudet
8-Ben Rosen
15-Ryan Santana
19-Justin Courtnall
23-Cason Hohmann
16-Kevin Gilroy
Defense
Defense
Goalies
21-Sean Escobedo
5-Adam Clendening
31-Kieran Millan
Clendening, a first-team All-Hockey East selection, quarterbacks the PP.
13-Garrett Noonan
4-Patrick MacGregor
35-Grant Rollheiser
6-Alexx Privitera
2-Ryan Ruikka
1-Anthony Moccia
NO. 4 SEED WESTERN MICHIGAN BRONCOS

Location: Kalamazoo, Mich.
Record: 21-13-6 overall (14-10-4-4 CCHA, tied for second)
Qualified: CCHA tournament champions
NCAA Championships: None
NCAA Appearance: Fifth (most recent, 2011)
Head Coach: Andy Murray
Key Players: Chase Balisy, F, So. (40 GP, 13-24—37); Shane Berschbach, F, So. (36 GP, 10-22—32); Matt Tennyson, D, Jr. (40 GP, 11-13—23); Frank Slubowski, G, Fr. (17-10-4, 2.03, .910)
What You Need to Know: The Broncos completed their ascension from CCHA also-ran to the top of the heap with their 3-2 victory over Michigan in the CCHA championship game Saturday. It was the first playoff championship for Western Michigan since 1986.
How They'll Advance: Western Michigan doesn't boast a dynamic offense, but its physicality and defensive responsibility can stifle opponents' creativity and set the tone for the game. With freshman Frank Slubowski playing like a wily veteran in net and their top playmakers—Chase Balisy and Dane Walters—playing well in the CCHA tournament, they've got the pieces at both ends to give top teams fits.
What Might Trip Them Up: The Broncos are coming off an extreme high in winning the CCHA tournament for the first time in more than 25 years, and they need to make sure they move past that quickly if they want to make progress in the national tournament. Excitement and optimism from a conference title is great and can help build momentum; a measure of content could spell doom for a team that, at its best, could be a real player in this tournament.
Most Recent Western Michigan Line Chart

Left Wing
Center
Right Wing
Notes
21-Trevor Elias
10-J.J. Crew
14-Ian Slater
12 different players have scored at least one power-play goal for the Broncos this year.
24-Shane Berschbach
16-Chase Balisy
23-Dane Walters
22-Derek Roehl
17-Justin Kovacs
19-Kyle O'Kane
29-Will Kessel
2-Mike Leone
26-Greg Squires
Defense
Defense
Goalies
5-Dan DeKeyser
28-Luke Witkowski
1-Frank Slubowski
This might be the best defense corps in the nation, led by DeKeyser.
4-Garrett Haar
7-Matt Tennyson
33-Nick Pisellini
15-Jordan Oesterle
11-Dennis Brown
35-Kris Moore