February 21, 2008
Ben Cottreau: One Great Laker
By Ken McMillan
Rick Gotkin has had plenty of talented hockey players come through his program at Mercyhurst College but perhaps none more so than Ben Cottreau.
Atlantic Hockey Notebook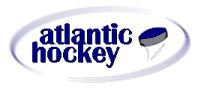 "He's a threat every time he touches the puck," Gotkin says about his senior from Toronto. "I think what people don't realize about Ben is how good he is defensively and how good he is at playing the body and how strong he is. People think of him as a goal scorer but he does play a complete game."
That is, when he's in the lineup.
Cottreau missed seven games to injury as a junior and seven more this season, and yet he's still within striking distance of setting the all-time career scoring mark in MAAC/Atlantic Hockey. The forward has 147 career points (57 goals, 90 assists), trailing only 2007 graduates Pierre-Luc O'Brien of Sacred Heart (67-91– 158) and James Sixsmith of Holy Cross (48-104–152) and 2002 Mercyhurst grad
Louis Goulet (61-96-157).
Cottreau still has time to break the points record – Mercyhurst has at least six more games remaining and potentially 10 by time the Atlantic Hockey tournament concludes on March 16.
"I do feel bad for Ben because he hasn't been totally healthy the last two years," Gotkin said. "That has clearly hurt his production and overall game."
Still, Gotkin believes Cottreau's accomplishments overshadow the great scoring of Goulet because the talent in the league has definitely soared in the past six seasons, the parity is much better and the goaltending has become tougher.
"He's going to go down, in my mind and in the annals of Mercyhurst hockey, as one of the top players to come through here," Gotkin said.
Cottreau had a stellar rookie season in 2004-05, leading all Atlantic Hockey freshmen with 34 points (17 goals). His most productive season was 2005-06 when he finished tied for second in league scoring with 51 points (17 goals). He led the Lakers in scoring as a junior with 14 goals and 21 assists. This season
Cottreau leads Mercyhurst with 27 points and is tied for the team lead with nine goals.
What does his future hold? Gotkin has no idea. Cottreau is doing well academically and could turn to teaching or school counseling, Gotkin said, or he could end up playing professionally in Europe, in the East Coast Hockey League or perhaps the American Hockey League.
"He would like to play professional hockey and in the right circumstances he could be good," Gotkin said.
SEEN AND HEARD IN ATLANTIC HOCKEY
Building Castles in the Sky: Army's Josh Kassel remains the hottest goalie in Division I. He posted consecutive 4-0 shutouts over American International College, making 41 combined stops. He earned the goalie of the week and player of the week honors in Atlantic Hockey. He was also named the Inside College Hockey Player of the Week.
In his last five games, Kassel has four shutouts and a 1-1 tie – he has stopped 123 of the last 124 shots he's faced, and has allowed one goal in the last 331 minutes, 3 seconds. His current scoreless streak is 170 minutes, 17 seconds. Kassel is unbeaten in his last nine (8-0-1), with four shutouts and five one-goal outings. He has not allowed an even-strength goal since Jan. 25, a span of
seven-plus games.
The only goalie with a longer unbeaten streak is North Dakota's Jean-Philippe Lamoureux, who is 10-0-1 in his last 11. Kassel has the better goals against and save percentage over the last nine games; Lamoureux has allowed 14 goals and has no shutouts over the same stretch.
Kassel has dropped his goals against to 1.88 (sixth in the nation) and raised his save percentage to .924 (11th nationally).
Picking up steam: Mercyhurst has points in nine of its last 12 games (6-3-3), starting with a 3-0, 4-2 sweep of visiting Army on Jan. 11-12. The Lakers are in fourth place at 11-8-5 and 11-16-5 overall.
This is the same team that opened the season at 2-11-2.
"We started to get healthy," said coach Rick Gotkin. "We hit a stretch where we were 100 percent healthy. With that came some wins, which led to more confidence. Actually, we have really played the same way all year – I think I can count on one hand the games where we just weren't very good. We felt we have been consistent."
Mercyhurst is just four points behind league-leading Army.
"Mathematically, the championship is still within our reach," Gotkin said. The Lakers host third-place Rochester Institute of Technology for a pair this weekend and split a home-and-home with sixth-place Canisius next week.
Bet on an upset: Atlantic Hockey, and the MAAC Hockey League before that, is usually good for one upset in the first round. Of course, the introduction of a new best-of-three format may lessen those chances, but Mercyhurst coach Rick Gotkin is convinced a bottom-five seed will reach the Final Five in Rochester.
"I remember the scariest games I've been involved in were that quarterfinal game at Mercyhurst, against Army (in 2002, a 2-1 win) and Iona (in 2003, a 5-4 win)," Gotkin said. "We were fortunate to beat them. Now those (lower seeded) teams come into a top seed and win two out of three – hey, they deserve to move on. It's no longer a goalie beats you, or there's a tough call, a post, a skate."
FRIES AT THE BOTTOM OF THE BAG
Great Weekend Getaway

RIT at Mercyhurst
(Fri.-Sat.)

Rochester Institute of Technology has the coveted third-place spot in Atlantic Hockey, and Mercyhurst wants it to avoid a Final Five play-in game. The teams met in Rochester in November, RIT answering a 6-3 loss with a 3-2 overtime win. RIT's Simon Lambert (17-21-38) would like to put the finishing touches on a scoring title, and Louis Menard returns to net following his suspension for dropping the gloves against Canisius. Ben Cottreau leads the Lakers with 27 points and Matt Lundin has evened his record in nets while raising his save percentage to .915. This is RIT's last taste of road cooking before the NCAAs.

Stick Salute

Josh Kassel posted consecutive shutouts of American International College, leading Army to a record-breaking nine-game unbeaten streak.

Bench Minor

It's pretty sad in this age of instant communication that we can't find one decent sports news site that can provide constant score updates from all Division I games.
• If the playoffs were to start today – No. 10 Connecticut at No. 1 Army (Army won three of four); No. 9 AIC at No. 2 Sacred Heart (SHU won once, one tie); No. 8 Holy Cross at No. 3 RIT (RIT won both games); No. 7 Bentley at No. 4 Mercyhurst (two ties); No. 6 Canisius at No. 5 Air Force (two ties, two games this weekend).
Army is the only team to have clinched home-ice advantage in the opening round of playoffs. Magic numbers: Sacred Heart 2; RIT 3, Mercyhurst 4, Air Force 5.
"We know the top five is important because we can host (a playoff series)," said Mercyhurst coach Rick Gotkin. "The top three, now you have a chance to get out of the play-in game (on March 14) if you are in Rochester (for the Final Five)."
• Trust the force, Luke – Luke Flicek is bidding to be Army's leading scorer for the third season in a row. Flicek had nine goals and 18 assists as a sophomore and 16 goals and 23 assists as a junior. The senior has 10 goals and 20 assists, and leads linemate Owen Meyer by one point.
• Injury report – Mercyhurst's Ryan Toomey will miss the rest of the season. Teammate Brendan Coccimiglio was injured against Air Force, and his return is uncertain.
• Twice as nice – Bentley posted its first weekend sweep of the season, beating Connecticut 6-0 on home ice and 4-3 in an overtime affair in Storrs. The Falcons' last win streak was three games in November (AIC, Sacred Heart, UConn). Blake Hamilton had two goals on Friday and ended the Saturday contest at 3:25 of extra time. Anthony Canzoneri had four assists and Casey Russell had three in the opener. Joe Calvi had 32 saves in his shutout win and 24 the next night. The OT win was Bentley's first since Nov. 17, 2006, at RIT (Dain Prewitt). It was Connecticut's first OT loss of the season (3-0-3 prior).
• Oh my – Connecticut's shutout loss at Bentley on Friday was the Huskies' sixth blanking of the season.
• Crusaders, Griffins split – Everett Sheen, Brodie Sheahan and Rob Forshner combined for six points as visiting Holy Cross beat Canisius 3-2 on Saturday. Adam Roy made 22 saves for his seventh win. Holy Cross' bid for its first weekend sweep was denied as Canisius prevailed 2-1 on Sunday, keeping the Griffins two points in front of the Crusaders. Cory Conacher broke the tie with 3:57 to play in regulation. Taylor Anderson had 16 stops in the Griffin net. The teams have split their last three series.
• Breaking through – Mercyhurst jumped out to a 2-0 lead and did not allow Sacred Heart to pull into a tie as the Lakers prevailed 4-3, snapping an eight-game winless streak (0-7-1) against the Pioneers, who suffered only their second home loss of the season (8-2-2). Matt Lundin made 28 saves for his ninth win. On Saturday, Sacred Heart used two goals from Alex Parent to even the series with a 6-3 win. The Pioneers scored three power play goals and the Lakers had a pair. Lundin had 31 saves and SHU's Stefan Drew had 32. Sacred Heart won the season series, 2-1-1.
• One win shy of goal – Rochester Institute of Technology could not hold a 2-0 lead and had to get a power-play goal from Brennan Sarazin with 1:04 remaining to forge a 3-3 tie with visiting Niagara on Saturday. RIT coach Wayne Wilson said he was hoping for a win in order to secure a .500 record in non-conference play but he will have to settle for a 2-3-1 mark. Wilson had to go with sophomore
Jared DeMichiel (1-2-1 record) with Louis Menard sitting out a second game for his part in the Feb. 9 brawl with Canisius.
• Working OT – RIT played its eighth overtime game of the season, tying Niagara 3-3 on Saturday. The Tigers have beaten Mercyhurst and Air Force, lost to Air Force and have tied Army (2), Bentley and Connecticut. Air Force has also played eight overtime games this season (1-2-5). Canisius set the league record with 13 in 2003-04 (3-2-8). By the way, Holy Cross has tied its last 12 OT contests and Army has tied its last nine OT games.
What team has played the most overtime games in league history? Mercyhurst with 37 (8-11-18), followed by Connecticut (9-10-17) and Holy Cross (5-5-24).
• Many positives – Brent Olson of Air Force leads Atlantic Hockey with a plus-18 rating. Army's Owen Meyer and Bryce Hollweg and Air Force's Michael Mayra are next at plus-11. Luke Flicek of Army is a plus-10.
• Give and take – Canisius has split its last three weekend series (Sacred Heart, RIT, Holy Cross), dropping the opener and bouncing back with a victory.
• Top support – Army should finish the season with the highest average home attendance in the league. The Black Knights are averaging 2,036 fans per game at Tate Rink, or 76.9 percent of capacity. The team just wrapped up a nine-game homestand (7-1-1 record) where it averaged 2,256 fans per game.
The most loyal fans, though, hail from Rochester Institute of Technology. The Tigers are averaging 1,817 fans per contest at Ritter Arena, or 86.5 percent of capacity. Air Force is drawing an average of 1,665 to the Cadet Ice Arena, or 66.5 percent capacity. Sacred Heart averages just 442 fans to off-campus Milford Ice Pavilion, but that is 61.6 percent capacity.
• Looking ahead – Air Force plays a pair at Canisius. The teams played to a pair of 3-3 ties on Dec. 7-8. Last season, each team split at home. ... Army heads to Waltham, Mass., for a pair with Bentley. The teams split a November series at West Point, Bentley answering a 7-2 loss with a 3-2 win. Army took three of four last year, winning once at the Ryan Arena. ... American International plays at Connecticut on Friday and hosts the Huskies on Saturday. Each team won on home ice in the first semester. ... Sacred Heart plays at Holy Cross on Friday and hosts the Crusaders on Saturday. The teams met last month with each team prevailing at home.
• Next week is finals – The regular-season closes next weekend. There are home-and-home series pitting Connecticut and Holy Cross, Mercyhurst and Canisius and Army and Sacred Heart. Also, Bentley travels to RIT and American International flies to Air Force.
A variety of sources were utilized in the compilation of this report. Ken McMillan can be reached at ken64@insidecollegehockey.com.