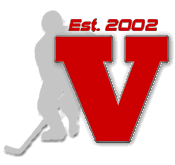 September 26, 2007
INCH's Fifth Anniversary | The Dean's List
By Jeff Sauer
MADISON, Wis. – When the founding fathers of Inside College Hockey called and spoke of their plans of shameless self-promotion for their fifth anniversary, it made me shake my head about how quickly this web site has grown and how, to hockey fans, it has become one of so many ways college hockey fans can follow their team and conference.
It also made me think about the media world before podcasts and blogs. In fact, I have a souvenir of that era. Thanks to the work of "When We Were Young Productions," I now have a video of the black and white, reel-to-reel film entitled "Silent CC" that served as a highlight film of my Colorado College teams in 1962 and 1963. There are some great players on that grainy film, players like Art Berglund of CC, Bill Selman of North Dakota, Lou Nanne of Minnesota and John Art of Denver. All were playing at the Broadmoor World Arena, but those clips are a far cry from the highlights you watch every night on television now or the DVDs you can purchase at the end of championship teams' seasons.
How things have changed.
I remember as an assistant coach at CC, I did the color commentary on the radio with Bill Walters. The only thing was we weren't at the game. We'd get the line combinations for each team and then get the reports on the teleteype in the next room of scoring plays and penalties and so forth. Bill would recreate the plays for the audience. I'd have a penny in front of me on an imaginary rink that I'd move from number to number showing Bill how the play could have gone. Back in those days, with most games in the Central and Eastern time zones, fans in Colorado were happy to follow along anyway they could.
But it certainly is different from the way Jim Hunt does Michigan games now or how Wally Shaver and Glen Sonmor do the radio play-by-play on Gopher hockey.
With fan forums and real-time scores on web sites, I know it's tough to believe that it wasn't too long ago that the only way you could get college hockey scores was by calling WMPL Radio in Houghton, Mich. They were the clearinghouse of all college hockey scores, thanks to Bob Olson, who owned the station and did play-by-play for years on Michigan Tech hockey.
You'd get on a first-name basis with the guy who answered the phone at WMPL because it would be common to call for scores each weekend. It simply was the only place you could get them. And thank God for Bob that he made that service available for all those years so that college hockey had a place to get scores.
When I came to Wisconsin, we had sports information directors that traveled with the team, along with radio and TV broadcast teams. But at CC when I was coaching, SIDs didn't travel and if we wanted a story in the paper the next day it was up to the coach to call in the results and a scoring summary, much like many high school coaches still do today.
But those days seem so long ago in today's fast-paced media world. It is just so different. Now coaches can become victims of flogging by blogging. In this media age, coaches have to develop thick skin, avoid listening to talk radio and may likely choose to avoid the fans' rants on message boards. With so much statistical information available, many games on television and most on radio – plus so many experts frequenting the Internet these days – it's become easier than ever to focus on the coach as a source of a team's problems.
But the exposure has certainly helped grow the game. The only sad thing for me is that, because media was not so advanced, we don't have visual images of the greatness of people like John Mayasich, who may have been the best player to ever play at Minnesota. I remember the night Red Berenson scored five goals at the Broadmoor against our CC team, but sadly there is no video of that achievement. That's too bad because guys like that just dominated the game and today's fans don't get a chance to reflect on their greatness.
Without question the media has helped the game expand. There is more interest than ever in college hockey. It is reflected in the great crowds we see at rinks every March at conference tournaments and in the sellout crowds at the Frozen Four, whether the games are held in Boston, St. Paul or St. Louis.
Who would have ever imagined back in the days of recreating games and "Silent CC" that the WCHA could draw over one million people in a regular season like happened last year? Or that an all-sports channel, ESPN, could turn into a sports conglomerate and feature a college hockey highlight as its play of the day, much less annually carry the national championship game to an audience from Alabama to Alaska? And finally who would have ever imagined people would listen to the INCH guys talk hockey weekly on a podcast or read the musings of a bunch of hard-working puckheads that are found on a cocktail napkin.
Congratulations on helping to bring us into a new media world, guys, and congratulations on your fifth anniversary.