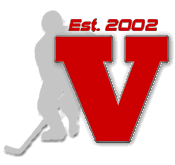 September 26, 2007
INCH's Fifth Anniversary | The Stories
Inside College Hockey contributors highlight their favorite stories – both their own and those of their colleagues – as well as a roster of our contributors:
BEST TO READ
Mike Eidelbes
| | |
| --- | --- |
| 1. Joe Gladziszewski's Dustin Penner piece | Every so often, we manage to catch lightning in a bottle. It happened when Nate Ewell previewed Phil Kessel a full 14 months before he enrolled at Minnesota, and it happened when a whirling dervish in red, white, and blue for the U.S. NTDP named Nathan Gerbe caught my eye. But the ultimate was Gladdy's feature – part of our 2004 Frozen Four coverage – on Dustin Penner's circuitous route to Maine. A little more than three years later, Penner owns a Stanley Cup ring and a multi-million dollar, long-term contract courtesy of the Edmonton Oilers, which snatched him from Anaheim in the off-season |
| 2. Jeff Howe's Will Ortiz piece | That story should be a screenplay. Seriously. |
| 3. Jayson Hron's sweater rankings | It was an innocent late-season feature piece; only the Power Rankings generate more discussion than that article. Someday, we'll expand it to include all 59 teams. |
| 4. Nate Ewell's Introduction to Phil Kessel | See Penner, above. |
| 5. Anything by James Jahnke | Y'know how football analysts talk about quarterbacks having "it"? "It" can't be defined, but you know it when you see it, and it's what separates the great from the good. When it came to writing, Jahnke has "it". |
Nate Ewell
| | |
| --- | --- |
| 1. Mike Eidelbes' original Great Night for Hockey | Bill Simmons may have perfected the running diary, but he also went to Holy Cross in the pre-Gopher upset era. Bus is right there with him, but with a love of our game. |
| 2. Joe Gladziszewski's Jump Around piece | The Friday of the Frozen Four is a lot of fun, but can be a tough time to get a good storyline. Gladdy had jump on this day. |
| 3. James Jahnke notebooks like this one | The toughest things we write here are weekly notebooks (which are really the heart of the site) and deadline tournament coverage. Jahnke excelled here, catching the big story (Parse on D), the unique angle (Jakaitis' workload) and the INCHy question (Kevin Labatte's beer choice). |
| 4. Jess Myers on Love, War and College Hockey | More than any of us, Jess can seem to put college hockey in context of life, history or anything else. |
| 5. Jeff Howe's Will Ortiz piece | Someday people will credit INCH with helping to jump-start Jeff Howe's sportswriting career. He'll probably be writing a column, blogging and hosting a WEEI drive-time show by then. |
Joe Gladziszewski
| | |
| --- | --- |
| 1. It's a Great Night for Hockey | Bus was at his humorous best, and clearly illustrated the fun side of the game from his recliner. |
| 2. Will Ortiz: A Life Saver | Well-written and well-researched, I can't imagine anyone read this story and didn't start checking UMass results and boxes to see if Will Ortiz scored a goal that night. |
| 3. Early Decisions | We take pride in covering recruiting, not only who's headed where, but the trends and issues involved. Nate had an early look at teenagers' early decisions. |
| 4. Who is Larry Twombley? | So bizarre, it's worth reading again. |
| 5. King of Germany | We've always been mindful of the game as a whole, and how college hockey fits into it. This story illustrated exactly that. |
Jess Myers
| | |
| --- | --- |
| 1. So Long, Sertie | A perfect encapsulation of the friendly, ornery, mysterious and often successful coach that was Mike Sertich. |
| 2. It's a Great Night for Hockey | Bus takes us inside the new (at the time) and wonderful world of cost-to-coast college hockey coverage. Jason Alexander starring in the Doug Woog Story – classic. |
| 3. The King of Germany | Show me another college hockey web site that will go all the way to Europe, at Christmastime, to bring you a story. |
| 4. The Dean's List | Who has been in more rinks than The Dean? A fantastic reflection on the places where they play this goofy game we love. |
| 5. The Dean's List | Who doesn't love a good list? Here's an other great one compiled by a guy who has seen and done it all. |
BEST TO WRITE
Mike Eidelbes
| | |
| --- | --- |
| 1. The Great Night for Hockey Pieces (One, two, three) | Just because it's a writer's version of improv. |
| 2. The Perfect Game | DU-NoDak 2004 West Regional: The entire concept hit me like a ton of bricks in the shuttle back to the airport. I had the thing written before the plane landed in Detroit. |
| 3. So Long, Sertie | Mike Sertich is one of the true characters of the game. Out motto is "Just trying to capture the spirit of the thing..." – well, Sertie is the embodiment of that spirit. |
| 4. Who is Larry Twombley? | I read the story about this supposed ex-Harvard player turned carbonated beverage tycoon in USA Today and wondered why I'd never heard of the guy. Guess we found out why. He never returned my call. I still check on Hat Trick Beverage stock every so often just for shits and giggles. |
| 5. The Night Before Christmas Parody | Only because I made a rhyme for Okposo. |
Nate Ewell
| | |
| --- | --- |
| 1. The King of Germany | Imagine your favorite student section with draft beer served in glass mugs at the bottom of the section. Mix in an incredibly friendly former UAA goalie and it made for a great story. Best feedback I've ever gotten: the fan who said it convinced them to vacation in Germany. |
| 2. INCH Wish List Draft | Even if Mike Eidelbes and I are the only people who get the concept, it's still a blast to do. Only a matter of time before a big-time site steals the idea and probably, somehow, makes money on it. |
| 3. Happy Campers | I'm honored to see the Kessel story listed above, but I have to say I think it's poorly written. This one's a little better, and like "The Next One," is a good storyline that no one else had really covered yet. |
| 4. States of the Game I | This almost-annual piece was an idea I first used at Lacrosse Magazine, actually. I was never sure it worked as well as I hoped until I missed a year and we were flooded with emails looking for it. |
| 5. Borek's Good Fortune | A fun, short piece on a great college hockey character who landed in a great spot just two years after being fired. |
Joe Gladziszewski
1. Meet George Roll
A man crossed several states to reciprocate an act of kindness, and it proved to be a very strong endorsement of Clarkson's new coach.
2. Frozen Friday
Dustin Penner | Jump
There's no event on the college hockey calendar that I enjoy more than the Friday practices at the Frozen Four. Players are loose, the mood is light, and the environment can yield some great anecdotes.
3. ECACHL Notebook:
Jan. 29, 2004
I started covering the ECAC/ECACHL/ECAC Hockey in the 2003-04 season, when Colgate emerged from the middle-to-bottom of the league standings and became an annual contender for league hardware. How long ago? Vermont was in the league and landed recruit Torrey Mitchell, and Brown was in first place.
4. 2005 ECACHL Championship
It took me a while to realize that Cornell's systematic play should be appreciated for its effectiveness.
5. ECACHL Notebook: Oct. 27, 2006.
Half of the 12 ECAC Hockey teams face a tough task in filling out their schedules. A look at the issues and solutions for the non-Ivy schools.
Jess Myers
| | |
| --- | --- |
| 1. Reason to Cheer | Unprecedented access and honesty from the Sandelins about what it's like to stare a deadly disease in the face at a young age. If the story prompts just one woman to see her doctor about that strange lump she's got, it was worthwhile. |
| 2. Love, War and College Hockey | After Bonni agreed to marry Crazy Dan, he told me he was joining the military and may be headed for Iraq. That was nearly three years ago. Dan and Bonni, if you're out there, drop me an email and let me know you're safe and happy, OK? |
| 3. Time Travel | Thousands can tell you what it's like to watch the end of a NCAA title game from inside the rink. Two people told us what it's like to watch from inside the penalty box. |
| 4. Flying First Class | Having covered Frank Serratore during less successful stints at Denver and with the minor league Minnesota Moose, it was a delight to bask in the Colorado summer sun and talk to a friend who has clearly found his place in the hockey world. |
| 5. Cable Cars in the Crease? | An evening with nothing to do while vacationing in California combined with a friendly coach and a classic old rink to produce dreams of D-I pucks in the Bay Area someday. When they demolished Berkeley Iceland this past spring, it was a sad day for hockey. |
Ken McMillan
1. Army Honors a Fallen Hero
2. Tim Manthey's Family Ties
3. The Veteran at Canisius
4. 2007 AHA Semifinals: Military Force
5. Video and the Goaltending Star
THE ROSTER
A complete list of our contributors through the years:
Thomas Baldwin
Jon Barkan
Bill Brophy
Rico Cooney
Mike Eidelbes
Nate Ewell
Dan Fleschner
Casey Gibson
Joe Gladziszewski
Kevin Gordon
Jeff Howe
Jayson Hron
Billy Jaffe
James Jahnke
Neil Koepke
Warren Kozireski
Juan Martinez
Frank Mazzocco
Ken McMillan
Scott Monaghan
Jess Myers
Larry Radloff
Jim Rosvold
Jeff Sauer
Ken Schott
Paul Shaheen
Michael Silverwood
Roman Uschak