October 20, 2005
Leading the Griffins
By Ken McMillan
Atlantic Hockey Notebook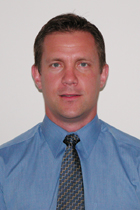 Dave Smith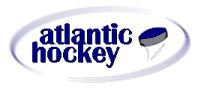 Upon being named head coach at Canisius in April, Dave Smith felt a great sense a relief.
"There are a lot of great assistants who I know want to be head coaches,'' said Smith, who spent the past seven years as an assistant at Miami (Ohio), Bowling Green and Mercyhurst. "It was like, 'Holy cow, I've wanted this for a long time,' and also, 'Holy cow, there are a lot of other guys out there that also wanted this and could do a great job also.'''
Smith, 36, joins a select group of 59 NCAA Division I head coaches and is the lone rookie mentor in the Atlantic Hockey Association. He won his exhibition debut on Oct. 6 against Brock and won his regular-season debut at Robert Morris, 6-4, on Oct. 9.
Canisius has since lost to Niagara, 3-2, and dropped an exhibition to the USA National Under-18 team, 5-2.
"It's been a lot of fun,'' said Smith, who scored 140 points in four seasons with Ohio State and played five full seasons in the American Hockey League and National Hockey League. "The people here at the college have been very supportive, from the administrators to other coaches. It's been a long-time goal to become a Division I hockey coach and I am excited to do it here in Buffalo with Canisius.''
Changing hats from assistant coach to head coach has not been a difficult transition at all, Smith said. That's because his former bosses – Mark Mazzoleni at Miami, Buddy Powers at Bowling Green and Rick Gotkin at Mercyhurst – gave Smith a lot of responsibility, especially the last three seasons as Mercyhurst won two league championships and advanced to the NCAA Tournament.
"Whether it was running practice or meetings or fund-raising or video exchange or team travel, I was involved in all aspects of the program there,'' Smith said. "I would like to think Rick had great confidence in me and we were a great team together, and the success we had on the ice was a by-product of the relationship that Rick Gotkin and I had.
"Coming here, there haven't been any surprises yet, which is a nice feeling that tells me that I was ready and prepared for this,'' Smith added.
Mere weeks into the season, Smith said the uncertainty of knowing what his team can and can't do is dissipating. He is not afraid to pick up the phone and call mentors such as Gotkin and Mark Taylor at Hobart College to sound out ideas. He would like to get out on the road recruiting but he is leaving much of that to first-year assistants Chris Bernard and Mike Mankowski for now.
Asked what his favorite head coaching moment has been thus far, Smith replied, with a laugh: "Winning.'' Freshman goalie Dan Giffin received the actual game puck for beating Robert Morris, but Smith managed to get two more game pucks and give them to his young daughters, Ellis and Kylie.
"They were down there,'' Smith said, "and they are very important pieces in my life and I wanted them to be part of it.''
Smith was not afraid to get sentimental when asked about what has truly been special.
"It's been getting to know and see the impact that we as a staff have on the guys,'' Smith said. "I know that sounds a little cliché but we have a really good group of guys (and) to see them respond every day to what we ask them to do is very rewarding. There hasn't been a day that has gone by where they haven't given us their all. They are a great group of kids. And … from the outgoing alums who have passed along their support to the present players, I look forward to every day coming and I don't think that is going to stop."
SEEN AND HEARD IN ATLANTIC HOCKEY
75 miles of road ahead – Western New York's I-90 rivalry is back following a seven-year hiatus.
Rochester Institute of Technology and Canisius play a home-and-home series this weekend, starting Friday night at Buffalo State. It's a non-league matchup this season but RIT joins Atlantic Hockey for the 2006-07 season.
"I have heard our players talk about this,'' said Canisius coach Dave Smith. "It's exciting to have a new rivalry in RIT. We, as a program, know they are going to be very good. They have a great commitment, they have great coaches and they've already gotten their first win under their belt. They will be tough games.''
The last time the schools met on the ice was Feb. 10, 1998, an 8-1 victory posted by RIT. In fact, the Tigers won the last seven meetings and dominated the series in the Division III ranks by a 30-6-1 margin.
Great Weekend Getaway

Connecticut at Merrimack (Fri.-Sat.)
The last time these schools met they exchanged hockey helmets for party hats on New Year's Eve. The Huskies came out with the hangover while Merrimack started the new year on a high following a 4-1 victory. UConn is coming off a 4-4 draw at Union. The Warriors will still be licking the wounds from a 9-2 pounding at Michigan on Sunday.

While You're There: A trip to Boston's famous bars to celebrate the Red Sox last hold on the World Series title (or to drown out the sorrows of the BoSox's early playoff exit). For more serene settings, head north into New Hampshire for views of peak fall foliage.


Stick Salute

Bentley is second in the league with 68 penalty minutes but multiple trips to the sin bin has not hurt the Falcons thus far. Bentley killed off 10 Air Force power plays in the opening round of the Q-Cup and stuffed Quinnipiac on nine power plays the next night. The 19-for-19 effort has Bentley ranked first in the nation.

Bench Minor

The NCAA announced it was going to crack down on blind hits this season but apparently Army didn't get the memo. At last week's Maverick Stampede in Omaha, Neb., the Black Knights were penalized five times for checking from behind, and four of those infractions were of the nickel-and-dime variety: that is, five-minute major and 10-minute misconduct. Save the hitting for the battlefield, guys.
By the way, the Thruway toll is $1.65 each way.
Welcome back, Jordan – If Mercyhurst coach Rick Gotkin had any worries about goaltending depth, his concerns were diminished with the triumphant return of Jordan Wakefield. The junior, who missed all of last season with an injury, posted 27 saves in an 8-0 exhibition victory over Brock. Jordan was 6-6 with a 3.19 GAA in 2003-04.
Late last month, Gotkin dismissed goalie Andy Franck. The senior had started 88 games for the Lakers but lost his job to Mike Ella at the close of last season. Ella started the final eight games, including the NCAA tourney opener against Boston College. Ella made 25 stops in a season-opening loss at Michigan Tech. Freshman Tyler Small started the second game and beat Tech with a 41-save effort.
FRIES AT THE BOTTOM OF THE BAG
• Army, the team with the worst power play in the nation last season, scored on its first man-up situation of the season. The Black Knights came up empty on their next seven power plays against Nebraska-Omaha and went 1-for-8 against Ferris State, both losses.
• Waiting for the 1-triple-oh. Army's next victory will be the 1,000th in the storied program's history. Army will be the 13th school to post 1,000 victories.
• Holy Cross has played one exhibition game and may have already lost a player for the season. Junior defenseman Frank O'Grady has suffered a serious leg injury and had surgery last Friday. Coach Paul Pearl is holding out hope that O'Grady, who had 11 assists in 36 games last season, can return by February.
"He plays a lot,'' Pearl said of O'Grady, "but we have a lot of good players so it will some other (defensemen) a chance to step up and maybe take his role.''
• American International tabbed former player Patrick Tabb '03 to serve as a volunteer assistant coach. Tabb played 115 games for AIC.
• Boarding took on a whole new meaning in Mercyhurst's home opener. A broken board at the Ice Center required a repair job of 43 minutes, forcing officials to put an early halt to the second period. That gave the Lakers more time to admire their Atlantic Hockey championship rings, presented during a pregame ceremony.
• AIC's home-and-home series with Quinnipiac will be only the third and fourth games the Yellow Jackets have ever played against a foe from the ECAC Hockey League. While both teams were Atlantic Hockey members, Quinnipiac won the last five meetings, including a four-game sweep last season. AIC's last win over the Bobcats was a 4-2 decision on Feb. 7, 2004.
A variety of sources were utilized in the compilation of this report.