December 8, 2004
2004-05 CHA Mid-Season Report
By James Jahnke
SURPRISE TEAM
Air Force. Maybe Frank Serratore should field an inexperienced team every year. This is Year Two of the AFA coach's two-year rebuilding estimate, and the Falcons again are exceeding expectations. Before the season, there were legitimate worries that Air Force might finish behind first-year program Robert Morris in the CHA standings. But that doesn't seem possible considering the way the Falcons (7-5-2, 3-3-0) have played thus far. They already have wins over Wayne State, Quinnipiac and Sacred Heart, not to mention the 1-0 victory over Rensselaer in the championship game of RPI's tournament two weeks ago. Peter Foster has been terrific in goal, Brandon Merkosky and Andrew Ramsey have been dangerous up front, and Brooks Turnquist and Brian Gineo are two of the most offensively gifted defensemen in the league. With all this praise comes a qualifier, however. The Falcons arguably have had the easiest schedule in the league so far. Things will only get harder.
SURPRISE INDIVIDUAL
Wayne State goaltender Matt Kelly edges Niagara forward Ryan Gale. Kelly, a product of Hull, Mass., has bounced back from an uneven sophomore season to be, uh, even as a junior. He's 6-3-0 with a 2.60 goals-against average and .919 save percentage this year after going 7-13-2 with 3.54 and .903 numbers in 2003-04. Part of the turnaround can be attributed to Wayne State's commitment to tightening up defensively, but Kelly has seemed sharper and more in command in the crease thus far. So much so that he's earned about 60 percent of the possible playing time, relegating last year's INCH All-CHA goalie Will Hooper to No. 2 status.
BEST NEW FACE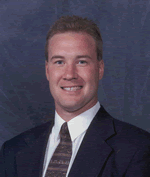 Derek Schooley, Robert Morris coach. We all owe a big thank you, thank you, thank you to Schooley, athletics director Susan Hofacre and Robert Morris University as a whole for saving College Hockey America after Findlay folded last season. As expected, Schooley quickly has made his squad an upstanding member of the CHA. He has his kids playing the right way (can you tell I'm a Pistons fan?), going to class and believing in the program. In addition, Schooley has been a pleasure to talk with, and he seems to have made inroads into the vibrant Pittsburgh sports scene. Well done.
WHAT HAPPENED TO …
Jeff Van Nynatten, Niagara goalie. The Stratford, Ontario, native came into the season widely regarded as the top goalie in the CHA, but it's been a soap operatic first half for the junior. Van Nynatten missed four games in early November because of a mysterious pseudo-suspension, during which coach Dave Burkholder wanted the goalie to evaluate his priorities. Apparently, he did, and Van Nynatten came back for one game against Bemidji State before breaking a finger in practice two days later. Now, he's out for two months. That said, his numbers (3.01, .910) aren't horrible, but his 3-5-0 record is well off the 18-8-3 pace he set last year.
BIGGEST UPSET
Niagara's sweep at Vermont. At the time, it wasn't such a big deal (at least as much as a "Little Two" sweep in a "Big Four" barn can be not a big deal), but given what Vermont has done since then, it carries some added weight. The Purple Eagles stormed into Gutterson and blitzed the Catamounts, 6-1 and 3-2 on Oct. 22-23, dropping UVM to 1-4-0 on the season. But guess what? Vermont hadn't lost since until Tuesday night at Harvard, compiling a national-best 11-game unbeaten streak (8-0-3) that included wins over Minnesota Duluth, New Hampshire and Massachusetts.
TOUGHEST ROAD OUT
Niagara. The Purple Eagles' easiest games thus far have been against Quinnipiac – certainly no slouch. Aside from that, Niagara had four straight road series against Maine, Vermont, Clarkson and Western Michigan, opened the season against UMass Lowell, went more than a month between home games, and has faced preseason favorite Bemidji State and first-place Alabama-Huntsville in its first two league series. The Purple Eagles play Bemidji again (this time in Minnesota) this weekend.
TOUGHEST ROAD IN
Air Force gets the nod over Wayne State, Alabama-Huntsville and Bemidji State. The Falcons still have the four toughest league road series ahead of them (BSU, WSU, UAH, Niagara), plus visits to Colorado by Bemidji and Niagara. Throw in the always-draining rivalry series against Army and holiday tournament tilts against defending national champion Denver and either Colgate or Northeastern, and the Falcons will be tested often.
MUST-SEE SERIES
Bemidji State at Alabama Huntsville, Jan. 21-22. With these two teams poised to separate themselves from the pack, it'll be interesting to see what happens down in Dixie the first time they tangle. They meet again about a month later in Bemidji, but Alabama might be a little nicer to visit in mid-January. When they face off, UAH's ridiculous line of Jared Ross, Bruce Mulherin and Craig Bushey will face the best tandem of defensemen in the CHA, the Beavers' John Haider and Peter Jonsson.
BIGGEST QUESTION ANSWERED
How competitive will Robert Morris be? About as much as you can expect from a start-up program. The Colonials have proved that they'll make you work for everything you get. You'll probably beat them, but you'll have to earn it. This year, they have three wins, a tie, three one-goal losses (including one in overtime) and a couple of two-goal losses. Older, stronger teams will give them problems (witness Miami and Mercyhurst scoring eight goals against RMU, and Alabama-Huntsville hanging a seven spot), but by no means can opponents just show up and sleepwalk to wins.
BIGGEST QUESTION REMAINING
Is Wayne State a contender or a fraud? My six-pack feeling (no gut here) is that the Warriors are still a year away from seriously contending for CHA championships, but I've been wrong before. Perhaps no team in the league has a more impressive list of wins than Wayne State (including Bowling Green, Clarkson, Merrimack, Providence and Bemidji State), but the squad's top five scorers are a combination of freshmen and sophomores, and the only senior Warrior (John Grubb) has just one point. It'll be interesting to see if they can keep this up.
INCH's First Half All-CHA Team

Pos.

Player
Of Note

G

Peter Foster, Air Force
The Canton, Mich., product leads the nation with four shutouts. Paces CHA in GAA (2.14) and is second in save percentage (.917).

D

John Haider, Bemidji State
Steady on the blue line, Haider is tied for second among league defensemen with 10 points (2-8).

D

Jeremy Schreiber, Ala.-Huntsville
League's best all-around defenseman has just one goal so far, but makes up for it with 11 assists.

F

Barret Ehgoetz, Niagara
Tied for CHA lead with 13 helpers, Ehgoetz is third in league scoring with 19 points.

F

Bruce Mulherin, Ala.-Huntsville
Third in the nation with 13 goals, Red Deer, Alberta, native has chipped in nine assists, too.

F

Jared Ross, Ala.-Huntsville
Tied for second nationally in points per game (1.62), Ross is the anchor of one of the most dangerous lines in college hockey.

Send this to a friend
About Us | Advertiser Info | Site Map | Privacy Policy
© 2002-04 Inside College Hockey, Inc., All Rights Reserved