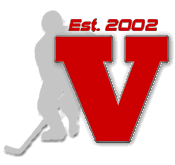 September 25, 2007
INCH's Fifth Anniversary
INCH V
Our fifth anniversary celebration is organized in six categories:
As the 2002-03 season approached, panic began to set in. The editors had to learn HTML. Some of the writers might – gasp! – expect to get paid. And our designer was busy spending his days trying to make an NHL roster.
It was about what you'd expect from a fledgling web site born while so many dot-coms were dying. But for some reason we were determined to publish the semi-coherent ramblings that we had shared internally via email during the week and bar napkins after games.
At about 6 a.m. on Oct. 7, 2002, we unveiled a site that looked something like this.
Fewer than 750 people visited InsideCollegeHockey.com that day, but the early feedback was great. Within two weeks we scrapped our original idea of publishing a bi-weekly "online magazine" in favor of daily updates. Within a year we were an ESPN.com associate. And now, five years later we see the same traffic we saw on our first day – about every five minutes.
We're not that old (as we keep telling ourselves in real life). We don't even pre-date the 16-team tournament. And we aren't ones for pounding our own chests. But with no one else rushing to the stage with praise, we thought we'd pause as we prepare for our sixth season and celebrate a bit of our modest history.
INCH TIMELINE
Oct. 7, 2002: Inside College Hockey, the brainchild of former college hockey sports information directors Mike Eidelbes (then unemployed) and Nate Ewell (temping at Fannie Mae), debuts. Former Michigan State All-American defenseman Mike Weaver, then bouncing between the Atlanta Thrashers and the team's American Hockey League affiliate in Chicago, designed the site.
Oct. 2002: The first Found on a Cocktail Napkin pops up. The subject: "Seven stories we wish we could have covered last year."
Feb. 15, 2003: The first installment of the annual "States of the Game" feature appears. The series, which breaks down college hockey rosters by players' native states, provinces, and countries, becomes an instant hit with readers.
April 6, 2003: INCH unveils its first All-American team. Unlike the American Hockey Coaches Association All-American teams, ours is not divided into separate East and West squads. The next day, INCH announces its choices for player of the year, rookie of the year, goaltender of the year, defenseman of the year, and coach of the year.
April 9, 2003: At a watering hole in Buffalo, N.Y. the night before the Frozen Four semifinal matches, the INCH staff witnesses a tipsy Minnesota cheerleader take a header off the bar while dancing to Def Leppard's "Pour Some Sugar on Me."
April 12, 2003: INCH celebrates the culmination of its first season with a small gathering in a suite of the Buffalo Hyatt, a prelude to annual bashes to begin th enext year.
April 17, 2003: INCH is the first to report that Robert Morris will add a Division I men's hockey program.
Sept. 3, 2003: Our first Recruiting Rankings are released. The tops on each list: North Dakota's Brady Murray (forward), Wisconsin's Ryan Suter (defenseman), Denver's Glenn Fisher (goalie), and Michigan (overall freshman class).
Oct. 1, 2003: INCH becomes an associate of ESPN.com.
Oct. 1, 2003: INCH rates all 58 Division-I squads in its preseason Power Rankings. The list becomes known as the Great 58.
Oct. 16, 2003: The staff grows, as the first year's East and West Notebooks are replaced by weekly notes for each conference – Atlantic Hockey/CHA (James Jahnke), CCHA (Eidelbes), ECACHL (Joe Gladziszewski), Hockey East (Ewell), and WCHA (Jess Myers).
March 22, 2004: The first NCAA Tournament Cocktail Napkin featuring a haiku for every team in the field appears.
April 8, 2004: In addition to comprehensive coverage from the Frozen Four in Boston, INCH adds audio interviews with players, coaches, and former Wisconsin coach Jeff Sauer.
April 9, 2004: Gladziszewski profiles Maine forward Dustin Penner, a late bloomer who came to Orono after starting his college career at a junior college in Bottineau, N.D. The story includes a phone interview with Penner's junior college coach. A little more than three years later, Penner would hoist the Stanley Cup along with the rest of the Anaheim Ducks.
Denver goalie Adam Berkhoel, who would backstop the Pioneers to its first national championship since 1969 the following day, chides Eidelbes for taking Minnesota netminder Kellen Briggs in his NCAA Tournament hockey pool.
INCH's first Frozen Four party takes place at Our House East in Boston. Then-Northeastern coach Bruce Crowder, who said he was staying "just for one," closes the joint down.
April 10, 2004: A puck emblazoned with the Inside College Hockey logo is among those used by Denver as the Pioneers warm up for the national championship game.
April 27, 2004: Just three weeks after the Frozen Four, INCH takes a quick glimpse at the season ahead with its first "10 for '05" feature.
July 6, 2004: During college hockey's doldrums, Ewell posts a feature on a 16-year-old phenom named Phil Kessel.
August 5, 2004: Mainly developed as a way for our bored writers to kill time in the summer, INCH launches College Hockey A-Z, a series meant to profile a need-to-know player from every Division I program. Among those featured in the first edition: Andrew Alberts, Drew Bagnall, Andy Greene, Jordan Parise, and Scott Parse.
August 28, 2004: INCH hosts its first annual Preseason Tailgate at the first college football game of the year: Indiana State at Miami. As the first car to arrive, we lay claim to "first tailgaters of the season" honors.
Oct. 7, 2004: Inside College Hockey hosts its first live chat on ESPN.com's "The Show." Michigan forward Jeff Tambellini is the first guest. Dave from Arlington Heights, Ill. sent the first question: "How has Red been preparing you and the team for the 'proper rules enforcement' that the NCAA has told everyone to expect this season – especially in terms of clutch and grab?"
Dec. 3, 2004: INCH still does not have a message board. Coaches regularly praise the site's restraint in interviews.
Jan. 4, 2005: Our first international dateline comes from a village in Germany where former Alaska Anchorage goaltender Chris King is making a decent living.
June 10, 2005: INCH is the first to report that Lake Superior State has fired coach Frank Anzalone. The school vehemently denies the report, then announces the firing 10 days later.
Aug. 11, 2005: INCH follows up on a story that appeared in USA Today earlier that week profiling Larry Twombley, CEO of a growing California-based beverage company who claimed to have played college hockey at Harvard. We learn that Twombley never played for the Crimson – in fact, he didn't even attend the school.
Oct. 2, 2005: The INCH lineup expands again. Jahnke takes over the CCHA beat, Jeff Howe comes aboard as Hockey East correspondent, Ken McMillan assumes Atlantic Hockey duties, and Thomas Baldwin is CHA writer. Jayson Hron jumps in as feature writer.
Oct. 11, 2005: The INCH Podcast debuts. It's the first nationwide college hockey podcast and is later identified by USA Hockey Magazine as one of its five must-have podcasts.
April 6, 2006: The biggest traffic day in INCH history, links from ESPN.com send thousands of visitors to the site on the day of the NCAA semifinals.
Sept. 30, 2006: Another personnel move, as Warren Kozireski takes the CHA beat.
Oct. 12, 2006: The INCH Shop debuts, providing fans with an array of college hockey and other sports apparel.
Nov. 13, 2005: Mike Eidelbes unveils the first installment of "Mike Check," a regular column.
Sometime in 2007: A fitting description for the seldom-hockey-related ramblings common near the end of the INCH Podcast is finally coined: Podcast Deterioration