INCH UPDATE DESK
August 29, 2006
Vicari Leaves MSU
Michigan State goaltender Dominic Vicari has decided to forgo his senior season and seek a professional contract.
Vicari entered his junior year as Michigan State's top goaltender, but lost his starting job thanks to the emergence of freshman Jeff Lerg.
"In this day and age, the reality is that not all players stay in college all four years," head coach Rick Comley said in a statement. "We wish Dominic good luck in his pursuit of a professional career."
Vicari appeared in 83 career games for Michigan State in his three seasons, and posted a 2.37 goals-against average and a .916 save percentage. He recorded 16 shutouts, good for second on the school's all-time list behind Ryan Miller (1999-2001). His career games played ranks eighth in the Michigan State record book, while his GAA and save percentage both rank fourth.
August 24, 2006
Mercyhurst Extends Gotkin's Contract
Mercyhurst head coach Rick Gotkin's contract has been extended four years, through the 2009-10 season, the school announced Thursday.
Under Gotkin's leadership, Mercyhurst owns a seven-year Division I record of 151-88-18, three NCAA playoff appearances, three regular season conference titles, four regular season runners-up, seven conference playoff appearances, three conference playoff championships, and one conference runner-up. He ranks ninth among Division I coaches in all-time winning percentage (.623; 18 years) and 11th in victories (338).
August 24, 2006
Lindsay Joins RMU Staff
Robert Morris head coach Derek Schooley has named former Colorado College assistant Matt Lindsay as assistant coach. Lindsay replaces Marc Fakler, who accepted a position with Western Michigan.
"We are very fortunate to have added Matt to our staff," said Schooley. "Matt has worked under some high level coaches and he comes to us from a nationally-ranked program at Colorado College. He has an excellent background in coaching and a strong passion to succeed."
Prior to his stint with CC, Lindsay was an assistant coach at Hobart College and Utica College. He is a 2001 graduate of Williams.
August 23, 2006
DiGuilian Steps Down as UVM Assistant

Damian DiGiulian, the assistant coach at Vermont for the past 10 seasons under Mike Gilligan and Kevin Sneddon, has resigned from his position, citing a desire to spend more time with his family.
"The reason for my resignation is really quite simple, I want to spend this next year of my life with my young son Giovanni and my wife Kelly," DiGuilian said in a statement. "I am committed to continuing my career as a coach in the future but want to take this time to enjoy it with my family."
"Although it was difficult news to hear, I really want to take this opportunity to congratulate and thank Damian for his passionate years of service to the University of Vermont," Sneddon said. "He has been an integral part of our hockey program for 10 years, and the work he has done will have a lasting impact on the future of Vermont hockey."
DiGuilian thanked Sneddon, his players and others in the Burlington community in his statement, but saved his most effusive thanks for Gilligan.
"[T]here is one person that I owe everything I have in this great business to and that is Mike Gilligan," he said. "He has been a true mentor, friend and confidant and he will always hold a special place in my heart. Mike is a tremendous ambassador for our University. I thank him for all that he has done for my family and I."
Gilligan, who stepped down as the Catamount coach after the 2002-03 season, was recently named an assistant coach with the UVM women's hockey team. He also serves as an assistant to the director of athletics and was an assistant coach on the U.S. Women's Olympic Team in 2006.
August 21, 2006
Dane Jackson Joins North Dakota Coaching Staff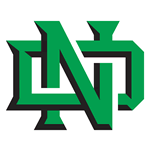 Former North Dakota wing Dane Jackson, an 11-year professional hockey veteran, will return to Grand Forks as an assistant to Fighting Sioux head coach Dave Hakstol.
Jackson, a four-year letterwinner at North Dakota from 1988-92, was head coach and player personnel director for the Adirondack Frostbite of the United Hockey League last season. Prior to that, the Castlegar, B.C., native was an assistant with the American Hockey League's Manchester Monarchs, the top minor-league affiliate of the Los Angeles Kings.
The 36-year-old Jackson, whose pro career included stints with Vancouver, Buffalo and the New York Islanders over parts of four seasons, replaces another ex-North Dakota skater, Brad Berry. Berry last month left his post as Fighting Sioux associate head coach to take a job as an assistant coach with the AHL's Manitoba Moose.